EV-2: Minsk (east direction) – 11 km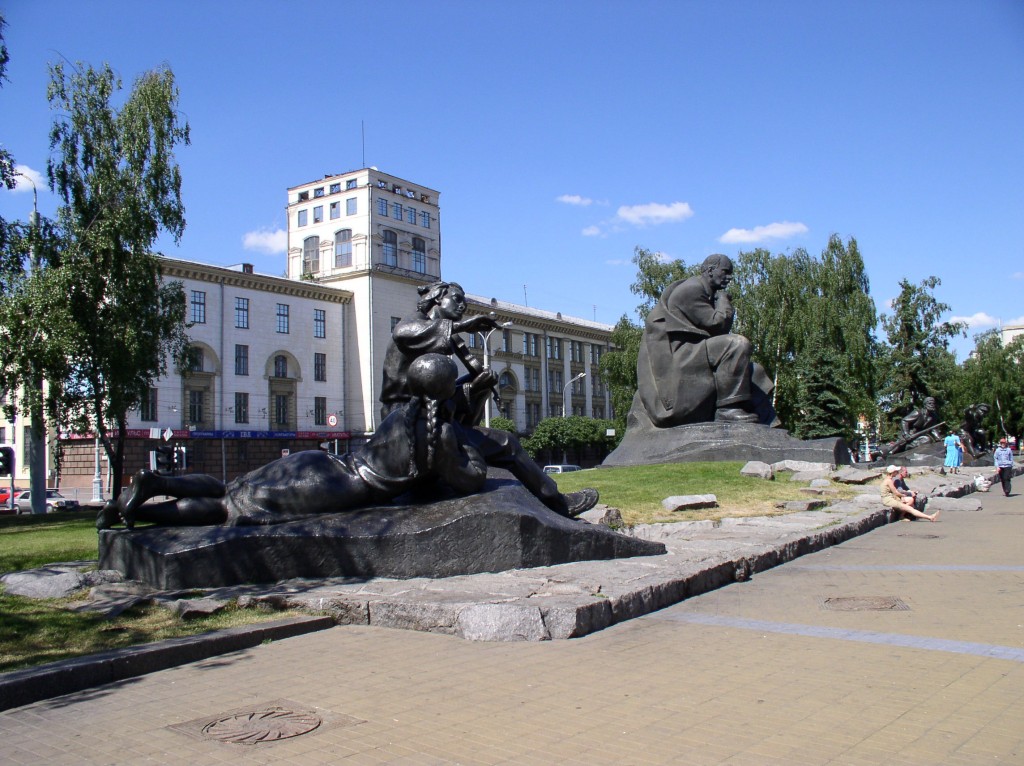 The route goes along the main thoroughfare of the capital –  Nezavisimosti (Independence) Avenue. The bike path itself is located on the wide sidewalk. For cyclists movement it is safe, though many Minsk citizens are not yet accustomed to the fact that they should not intrude the bike path. While cycling at particular point it is necessary to change the direction of movement (have a look at the track).
Nezavisimosti Avenue by itself with its squares – an example of the Soviet architectural style – Stalin's empire style.
On the sixth kilometer you will reach the National Library, one of the symbols of Minsk. Inside the library it will be interesting to visit the observation gallery.
Cycle route turns towards the neighborhood Zeleni Lug (green meadow). At present, there are no bike paths. Sidewalks are less adapted for movement by the laden bikes. The route is laid along Slepianskaya water system, one of the pride of Belarusian architects, however, for the restoration of which the city does not have enough resources.