EV-2: Rakaŭ – Padnievičy – 19 km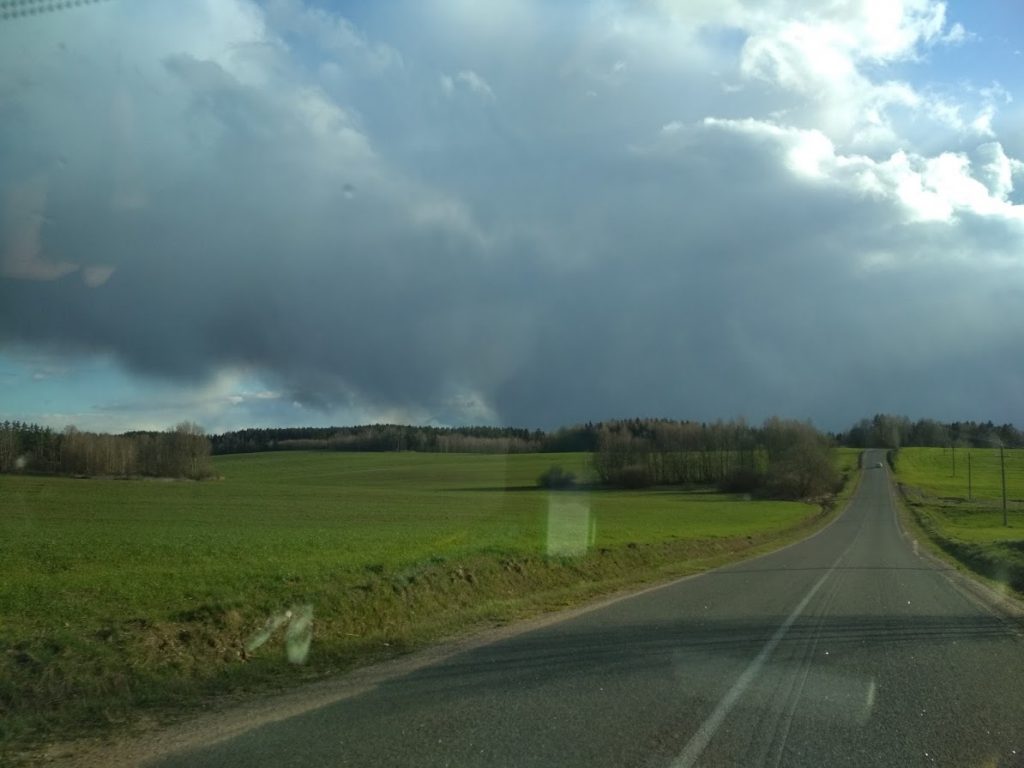 From Rakov to Padnevichi you can drive in two ways:
a) West of the river Islach. This is a flat asphalt forest site with old asphalt and main road traffic (including trucks and minibus). It is difficult to get tired of physically, and Islach to swim in a semi-kilometer from the road. On this road, we lay the local cycle route "Valozhynskie hascintsy".
b) East of the Islaсh. For EuroVelo-2, we chose it. And this is absolutely different history: the hills of Minsk hills already begins here – therefore you are waiting for some exhausting lifts and quick sprints on the descents. The road is very beautiful – with distant panoramas through the fields. And if you travel in the spring – Mast Have cycle exactly here to see the blooming mustard and rapeseed fields. The central part of the road was asphalted only a few years ago, because the asphalt is almost perfect, without chosel.
The second plus is any traffic after 5 km from Rakau! However, after hills lifting, still hold on to the sidelines – the steep hills strongly limit the visibility of car behind you. And more: this way is without forest, and therefore without shade.
The route twice crosses Islach: in Rakau and in Padnevichi. We will not recommend specific places for swimming and overnight stays – try to view the map, choose a path and find them yourself. On weekends, we also recommend go away from Rakov and Mikhalova village – these are crowdly places for overnight camping. More remotely camping places from road are more suit for lovers of silence and loneliness. And the more dry branches for the fire. On weekdays, Isloch will be deserted almost everywhere.