EV-2: Liubča – Navahrudak – 35 km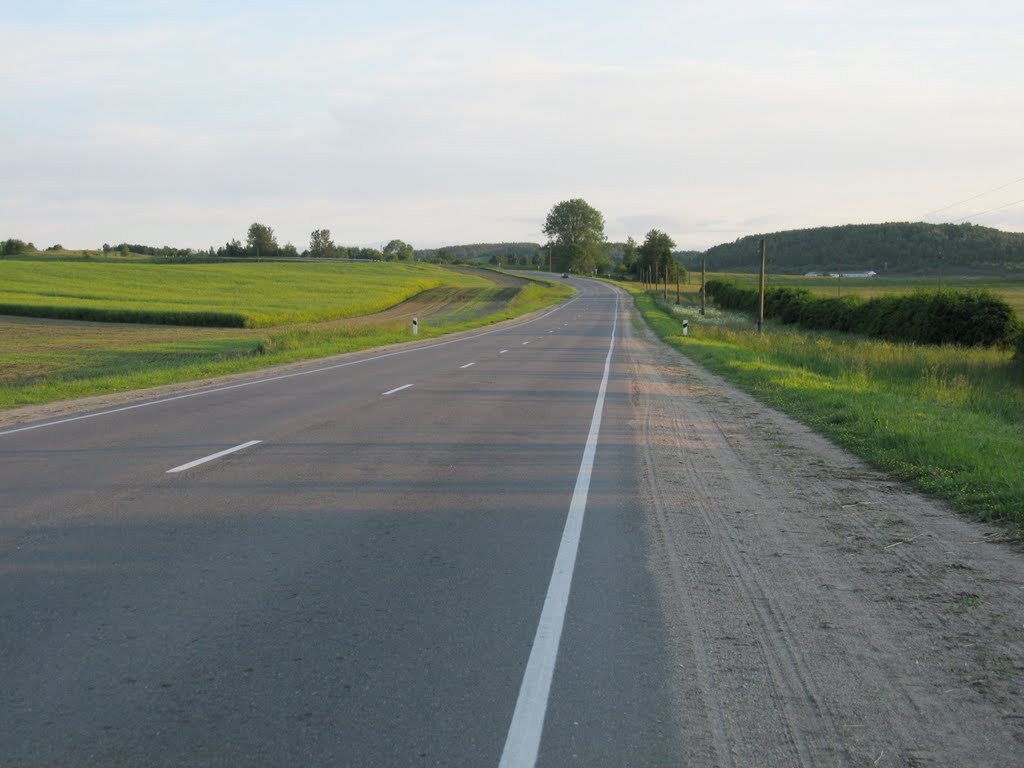 The wide road shoulder and medium intensity traffic make the road safe enough.
No luck for those who are going to Navahrudak from Liubča. Navahrudak is situated on a hill and in order to get to it you need to cycle quite hard.
But the road is worth it. You will not be bored –  hills with magnificent panoramas in all directions.
On the way, you can see the castle and the church in the village of Liubcha the historical church in the village of Nehnevichi, and if you move a little from the route, you will meet even more attractions: Lavryashevsky Monastery, estate and church in the village of Schorsy. If you do not have an interest to visit Shchorsy, Nebanevichi – follow the direct road between Lyublika and Novogrudk.
Before the entrance to Navahrudak you will notice the wind powered electricity generators. The largest wind farm in Belarus is located here. Six wind turbines of 1.5 MW each can gain about 20 million kWh per year. Each of them produces enough electricity to provide for more than 1,000 families.
Navahrudak is older than Minsk. It used to be the capital of The Grand Duchy of Lithuania, and is undoubtedly one of the most beautiful cities of Belarus.