EV-2: Minsk – Zaslaŭje – 21 km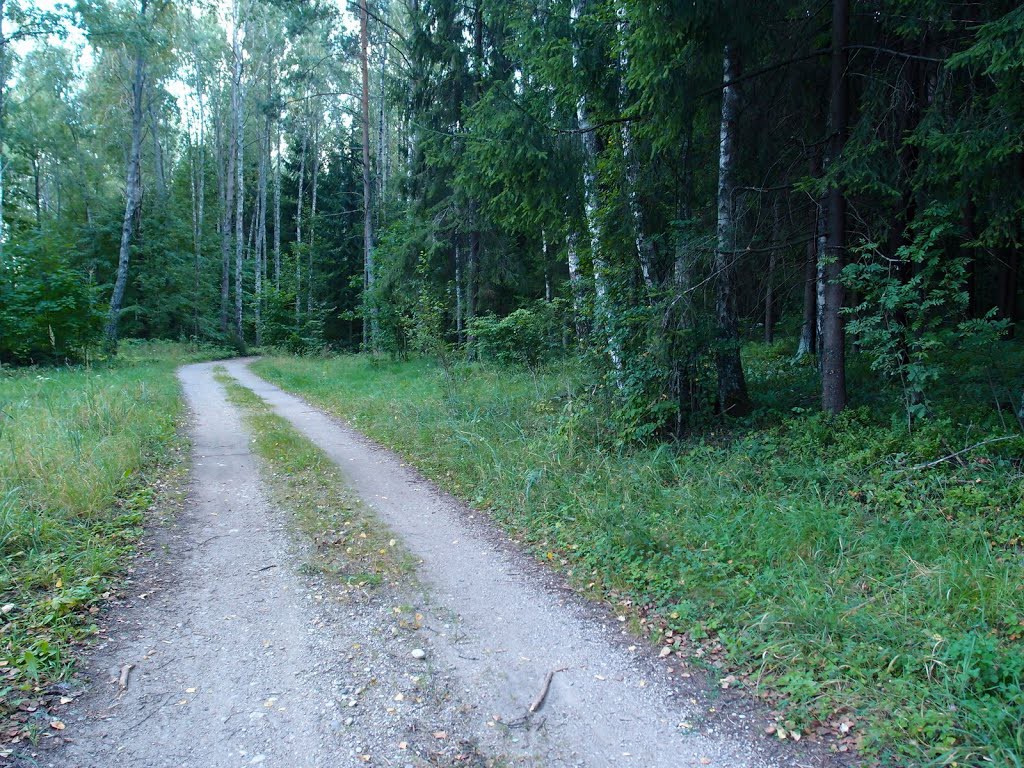 Asphalt
Dirt roads
Forest roads

The route is partly signed


If you live in Minsk and you are tired of riding on a regular basis by bike paths (Svisloch bike path), it is possible to prolong the pleasure and cycle from Minsk to Zaslavl.
The route is quite interesting and will take approximately 2 hours.
Technical nuances:
The route starts right at the point where Svisloch bike path ends. A little further there is a "puncture" under the Minsk Ring Road – gives the ability to move safely through the Minsk ring. The small path will take you along the beach. Then you will find a few nasty 0.5 km asphalt with car traffic. However, it is possible to cycle on the sidewalk. Then follow the dead end road, and therefore half-empty highway to the dam, or a parallel track along the second beach of the Minsk Sea. After the dam you have go with the bike by the underground and cross the highways and railroad. In Ratomka we offer to choose Sportivnaya street (there is an intense traffic on Koritskii main road!). After Ratomka the fun begins – 6 kilometers of forest tracks, the hill and two bridges. On the forest paths you can hardly get lost (just not far from the railway). Between Kryzhovka and Zelenii do not use the parallel highway! It is too narrow and has a lot of blind corners and intense traffic. The last 3 km – there is an asphalt again with medium-intensity traffic.
On the 21 km long path, there are four intermediate stations of the railway, so that even if you are traveling with children and you get tired, you can always cancel the trip and return to Minsk by train (about a half hour wait time). Traveling with children in areas of public roads, watch the kids! The movement with child bicycle trailer from Minsk convenient only to the dam (undergrounds and forest bike paths are not very suitable for bicycle trailer).
The highlights of the route:
Beaches
Dam
Racecourse Ratomka and the museum. For people traveling to Minsk, Ratomka perhaps this place last overnight stop before entering the big city (Minsk).
Forest roads and bridges over the river
Zaslavl
ROUTES AND SEGMENTS OF ROUTES
No results found.