EV-2: Zaslaŭje – Rakaŭ – 26 km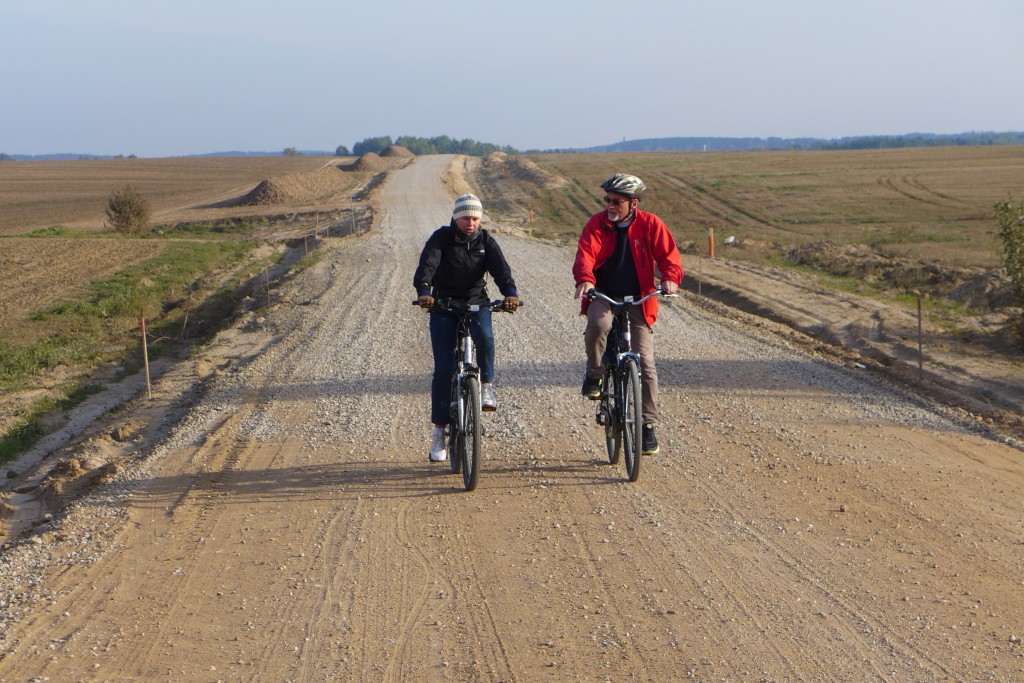 Apart from the middle section of 11 kilometres, the road between Rakaŭ and Zaslaŭe is paved and carries high volume traffic. The middle section is a dirt road that goes through villages of cottages.
One of the villages, Stary Rakaŭ, is more than 500 years old. The route has beautiful landscape views of the surrounding fields with several hills. By the way, speaking of hills! There are a couple of especially difficult ones. So this is, perhaps, the most difficult part of the route. This place is called "Minskaje ŭzvyšša" (Minsk's Upland). You can relax in the gazebo on the outskirts of Rakaŭ, or at several forest edges along the way. The intersection of the Minsk Ring Road-2 is crossed through a safe road junction.
An alternative route for enduro seekers is the road from Zaslaŭje to Rakaŭ, passing through village Novaje Polie. This road is shorter by 4.5 kilometres. The hills are more difficult, traffic is more intense and maybe there is little less interesting scenery. Minsk Ring Road-2 is crossed through an underground passage. Some spots are with sands.