EV-2: Nalibokskaja pušča – 32 km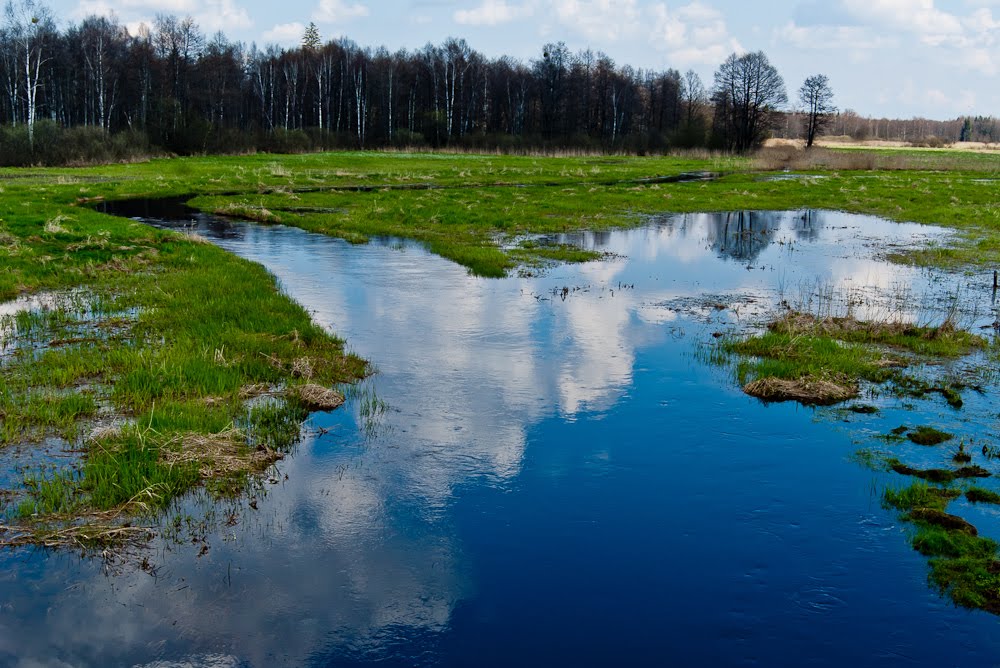 32 km of nice forest roads.. ride with pleasure!
But there are some limitations:
1) The management of the reserve Naliboki Forest asks not to travel during the period April-May, when ungulates have mating season, and use the southern branch of the route 505 (via Kletische to Petrovo).
2) The road can be damaged by timber trucks. Please check its status before the trip at our website.
3) We also strongly recommend that you start the route early in the day, before lunch, because in the best case, you will need 4 hours finish it, and the route is so good that we recommend you not to be in a hurry. Plan it in that way so the road will bring you a pleasure.
4) We recommend that you stock up on water for the whole way. On the route there are only 2 places with wells, which you can skip.
5) A good place to spend the night are the meadows on the river Isloch, camping with a shed on Zhelto-Nemanki channel (the last one has no drinking water). We urge you not to spend the night in the forest – it it is the habitat of wild animals, including dangerous to humans. Let's not disturb them and respect their peace.
No results found.
No results found.
No results found.
No results found.

No results found.

No results found.
ROUTES AND SEGMENTS OF ROUTES