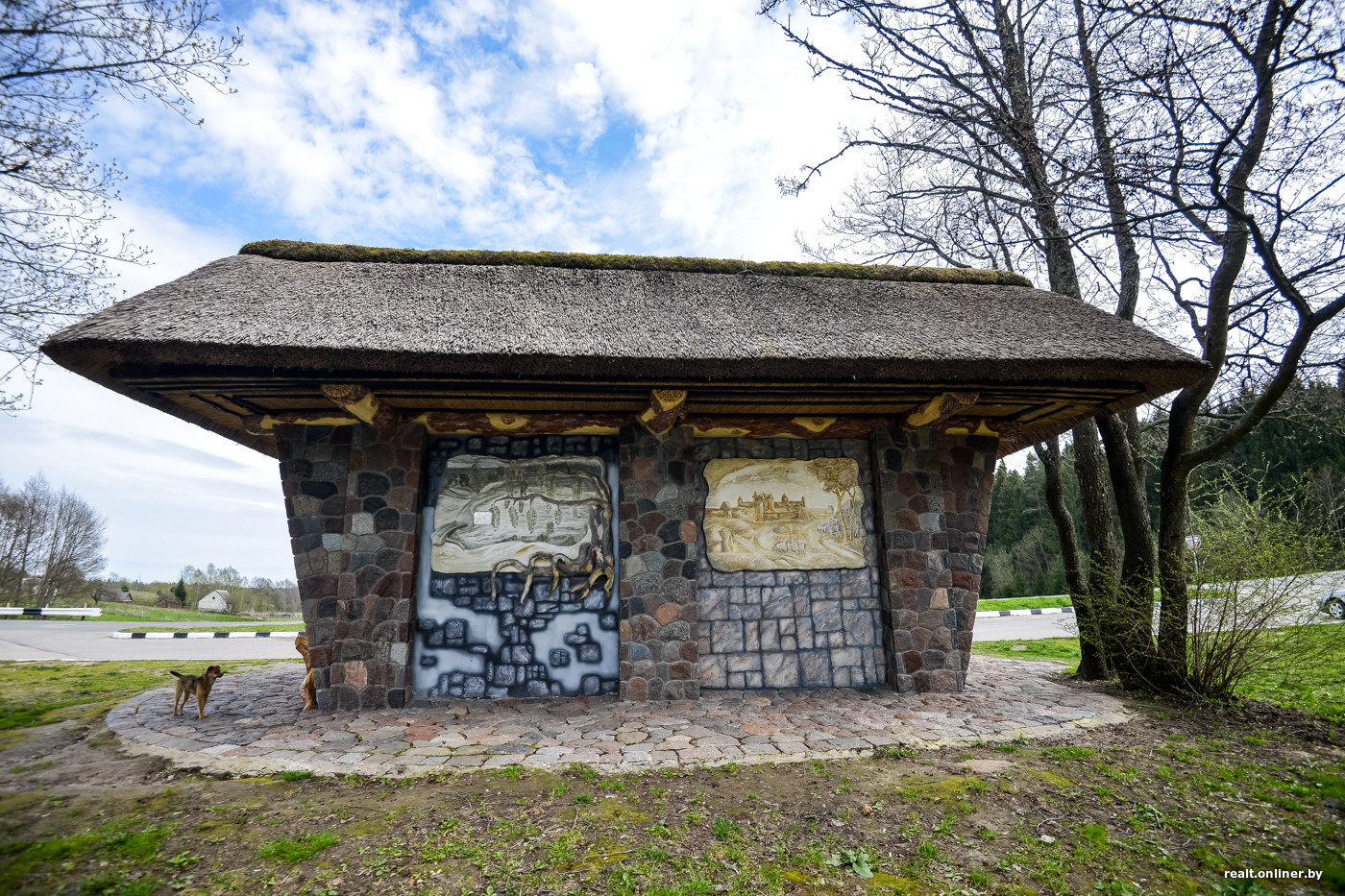 На EuroVelo-2: Litovka village
Some truth: our character is Sergey Koval from Novogrudok, an outrageous businessman with the voice of Vladimir Vysotskiy and the charm of Andrei Mironov. Behind him a couple of marriages, a cat and two dogs – Bonka and Andrushka. He also had a hotel, restaurant, three-bedroom apartment in Novogrudok, and a house in Litovka village. Everything else in this story is strewn with legends, made up by a cheerful citizen from province. He turns the house he bought into something unimaginable. He will not live here, as well as he will not sell or make money on it. So what is his aim? Sergey doesn't tell us the truth – he tells only fairytales, one by one. It is rather difficult to understand what is the truth in this story, and what is not. Otherwise, it is not so important, how the result is.
---
A guy with a creative look and a cute girl with some drafts in her hands stand near unfinished picture, next to them, listening to a classical music, a fender is finishing the fence, someone of the builders instead of lunch is fishing using weighted line for bottom-fishing. In few minutes on a white Gelandewagen appears Sergey – a sporty man with a satisfied smile. He set the tone for conversation himself, let us understand what kind of excursion it would be.
— All this stuff has appeared on the night of the bloody moon. The whole village was covered with gloomy smoke and haze, and a sepulchral howl…
— That's funny. And what about speaking more serious?
— And what is for me? Am I not a serious person? We live in a free world. Everyone is free to say what he wants, isn't it?
«Next station is Grünfelde»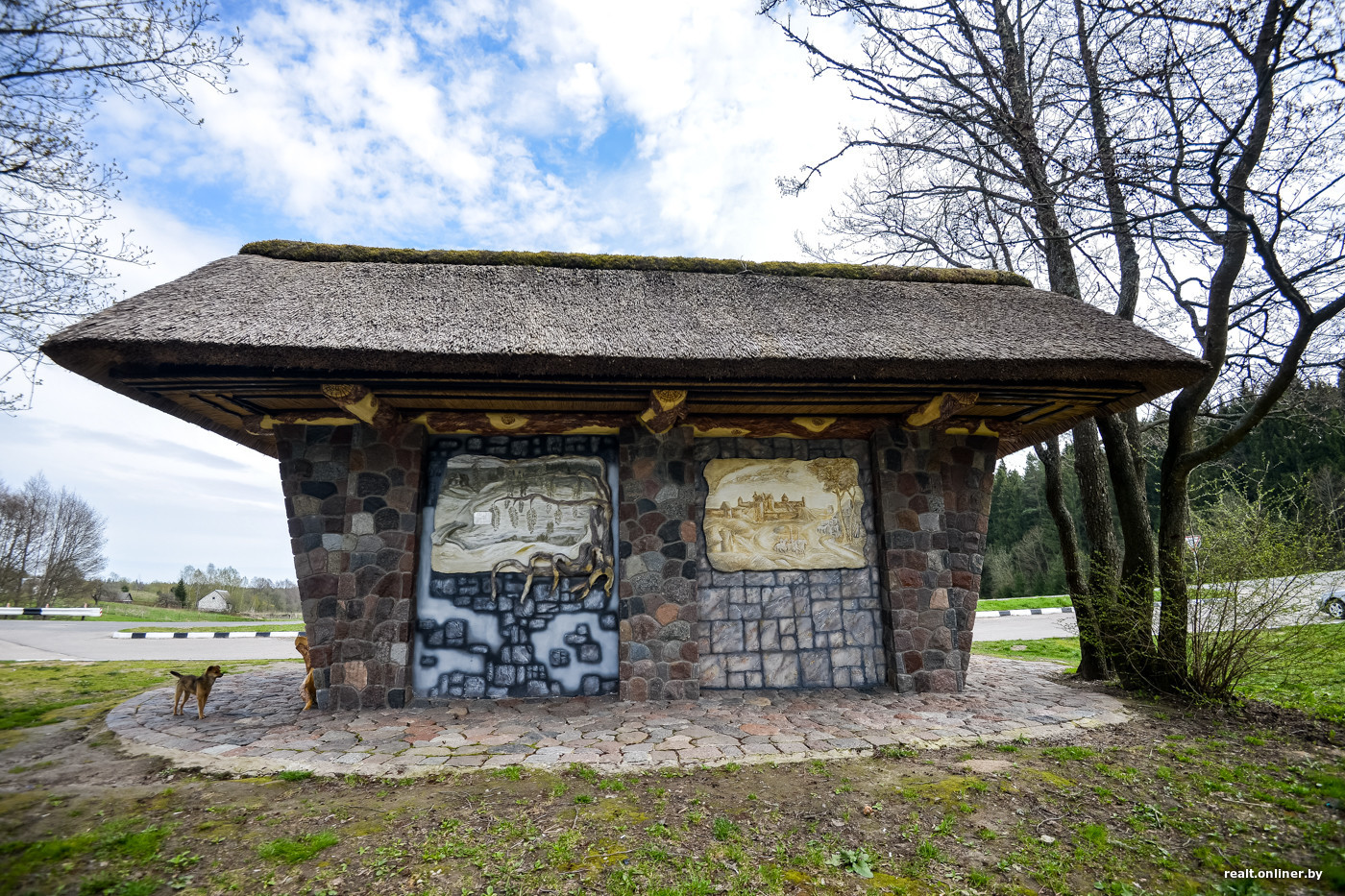 At some time near Sergey's house in Litovka village, which is three km from Novogrudok, there was a typical village stop – with swearing on the frayed blue walls, broken concrete and with shot from pneumatics schedule of rare buses.
The businessman decided to do everything according to the legislation, he appealed to the authorities with a request to improve the place, and he got permission.
— This stop was legally replaced few meters away. The village became extinct, the stop is not functioning, but this blue coffin stands here. I decided to paint it. I got an approval, hired masters – and here we have it done. During a year seven persons were working at it: two masons, two sculptors, two slaters and one holy man – our main master. He has been working as a locksmith until 33, then he started sculpturing and now he can't stop. Such a distinctive hero. The main thing is I have not changed the construction: this concrete monster is still here, the philanthropist surprised us with a rare piece of truth.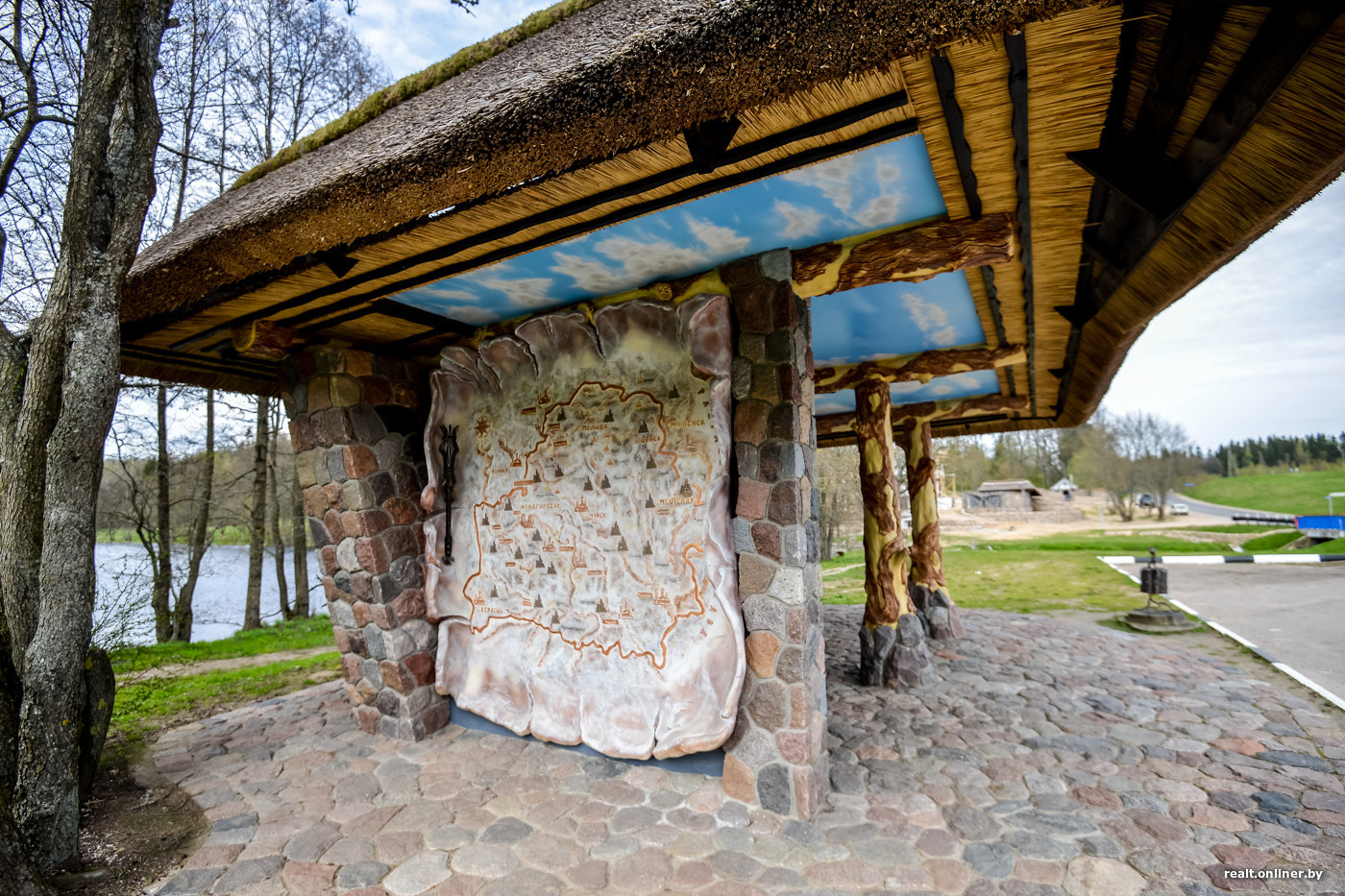 The stop is made of wood and stone, and covered with reeds.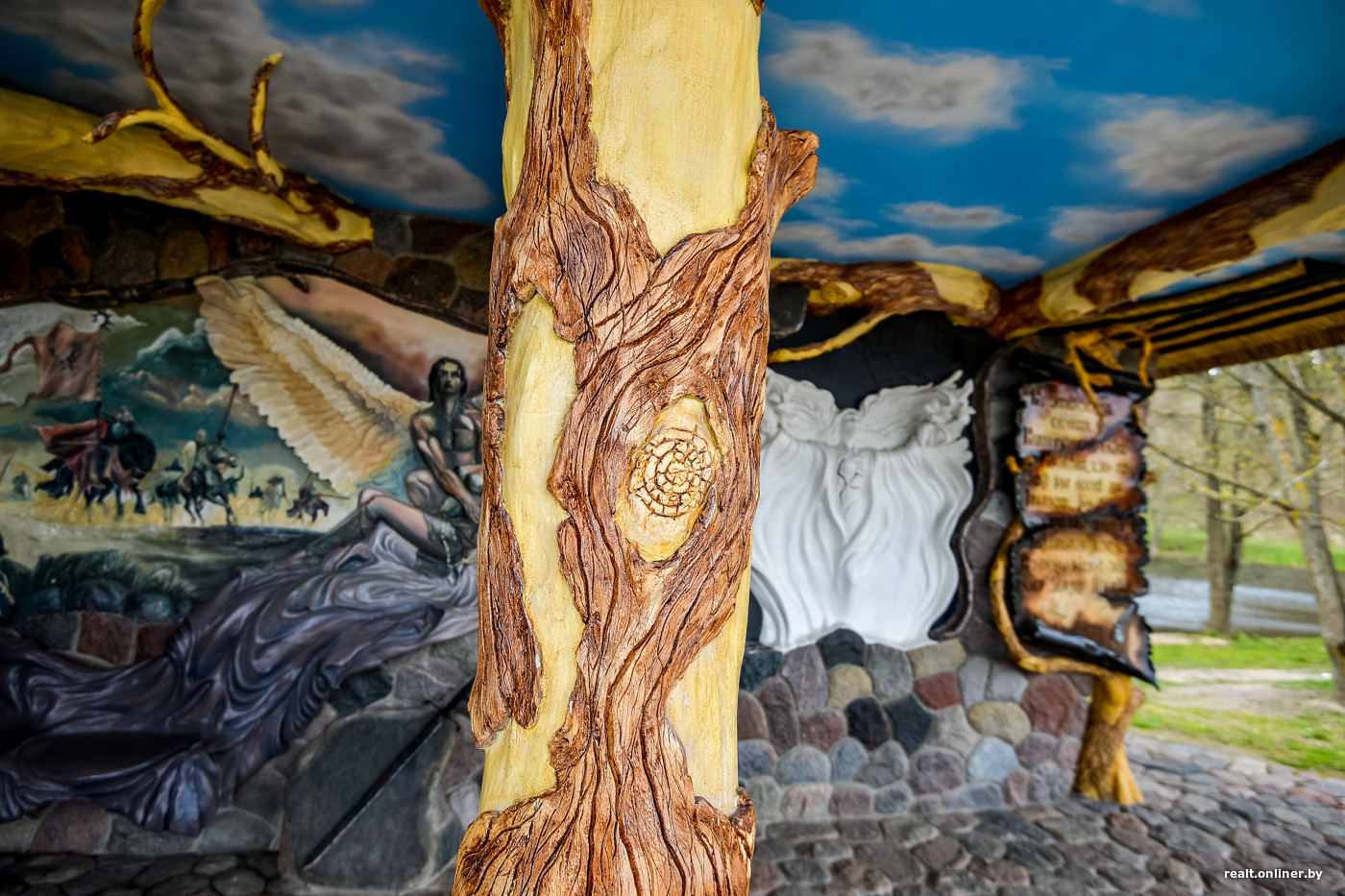 The front side of the stop Sergey decided to design based on Adam Mitskevich's poem "Grazhina". The final battle, which according to the text occurred exactly at this place, is displayed here.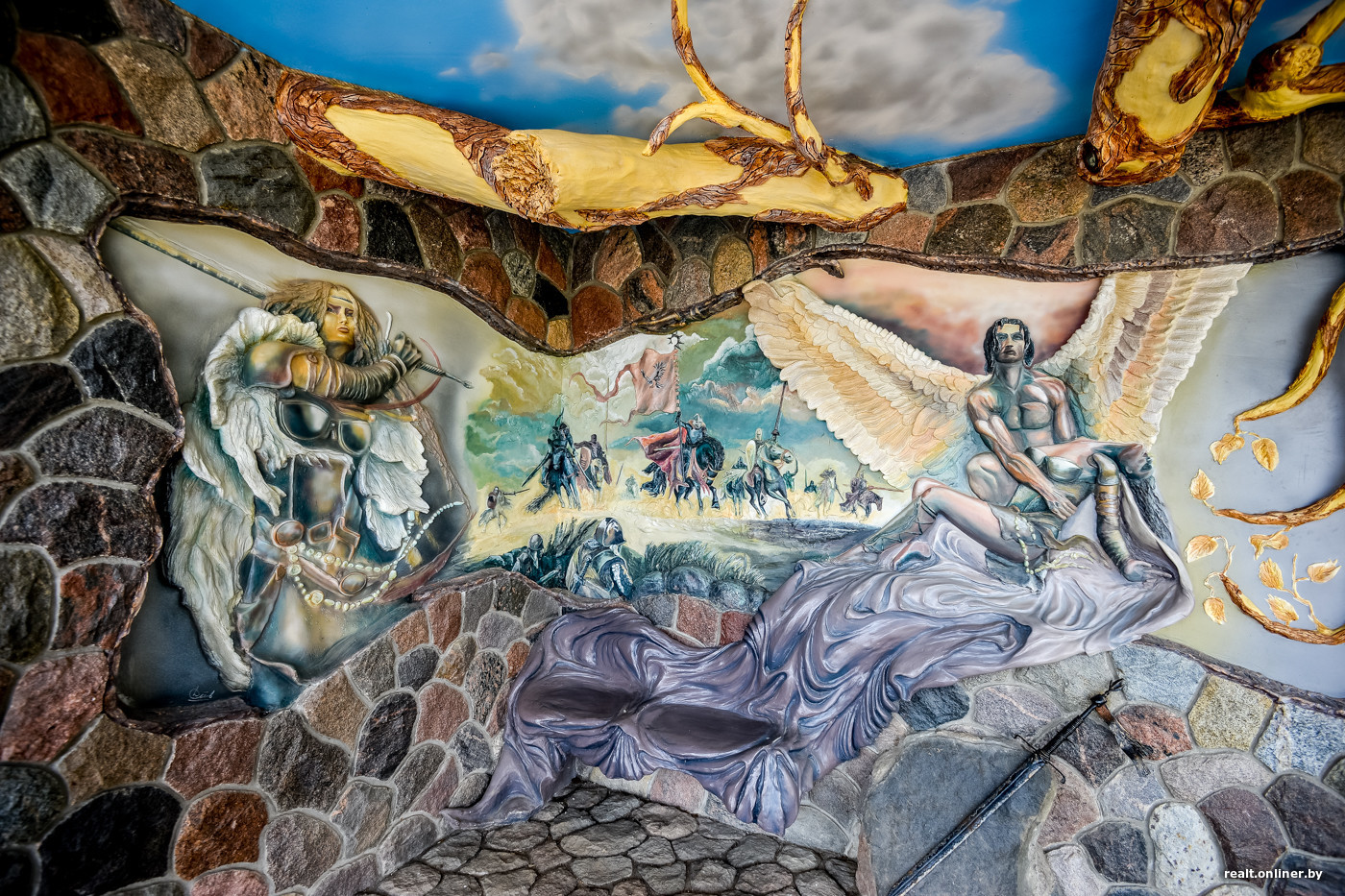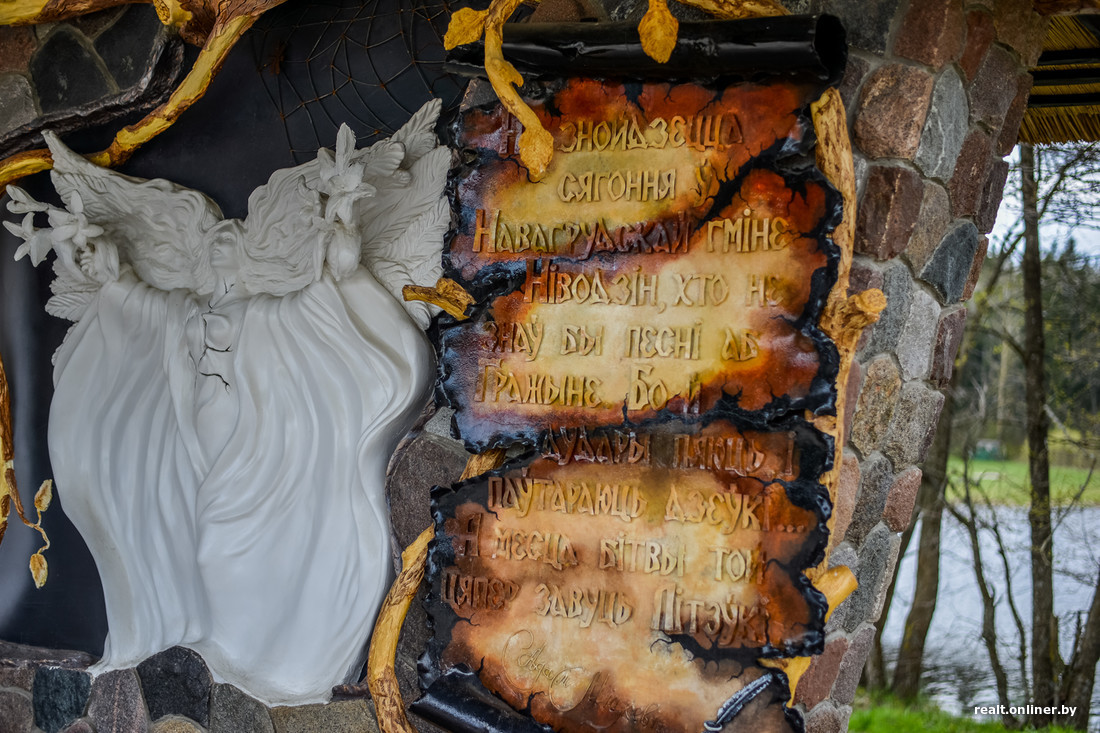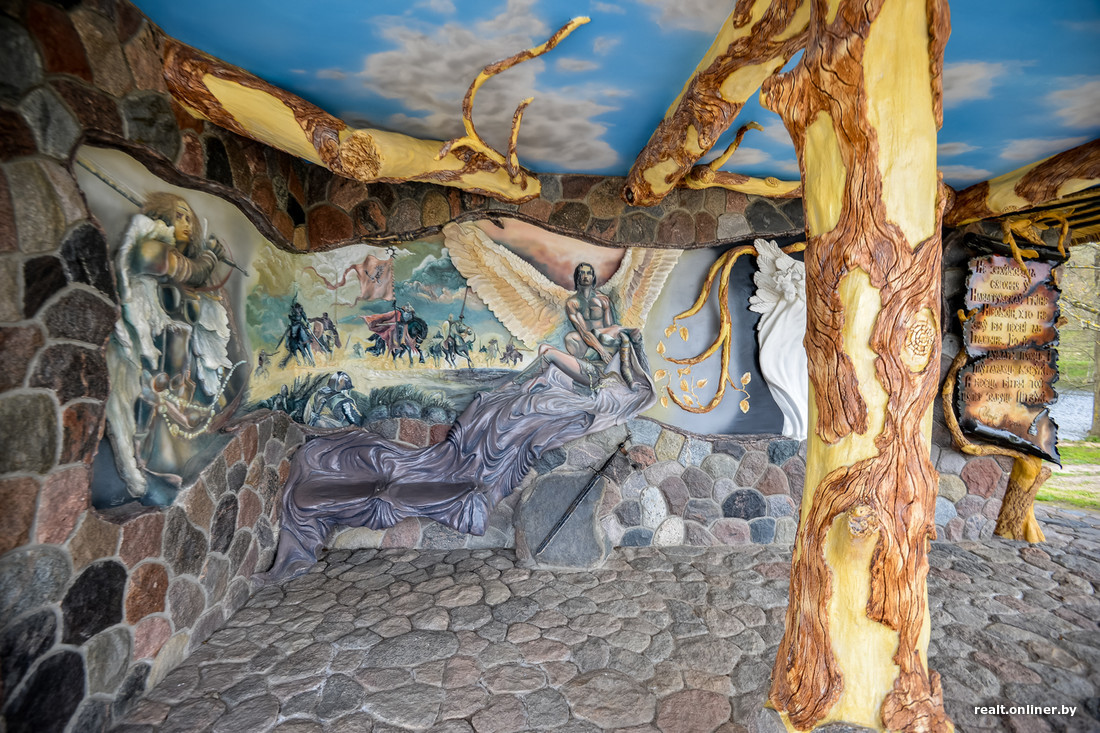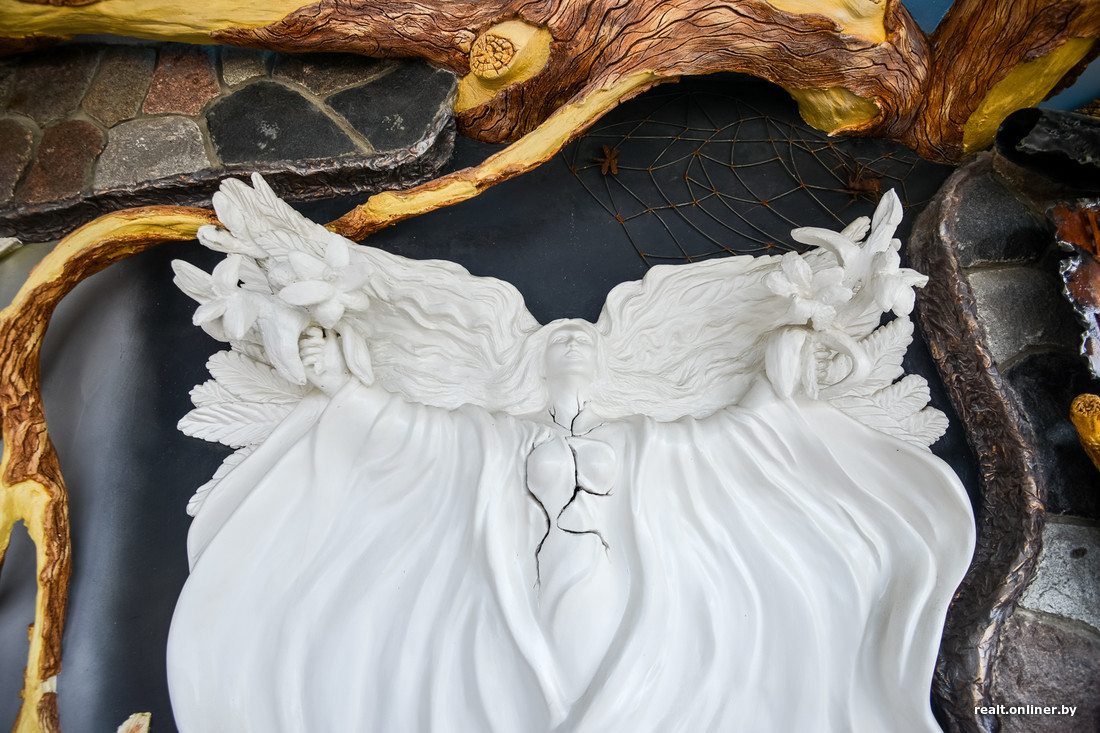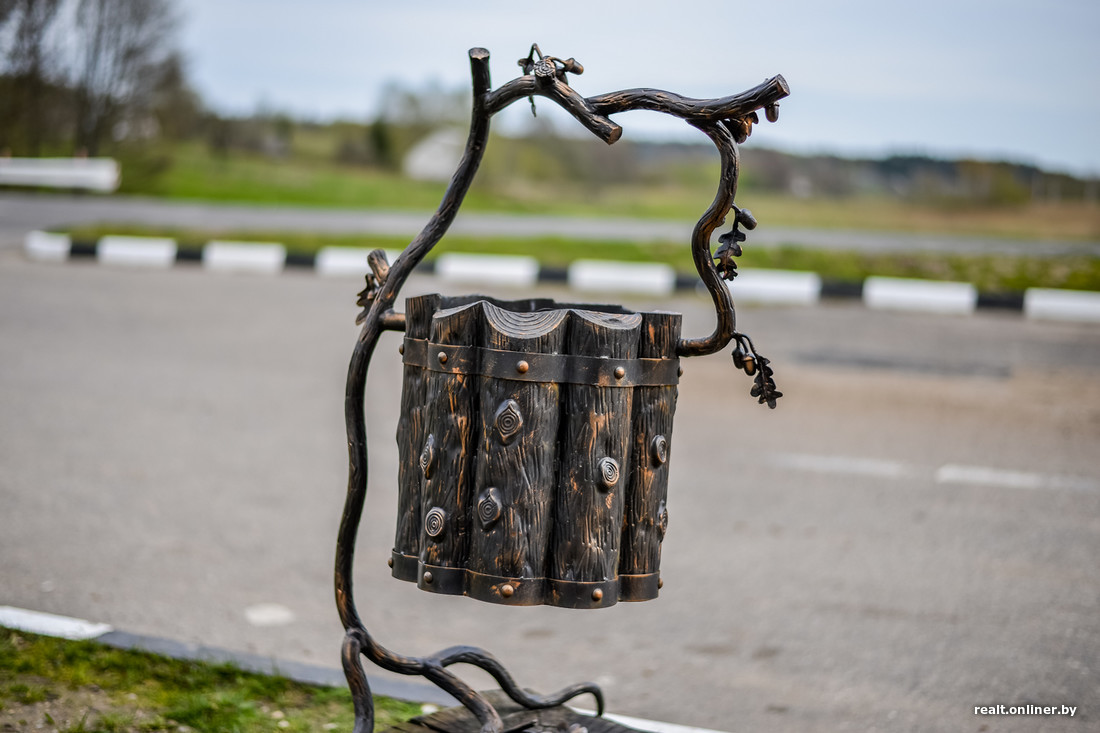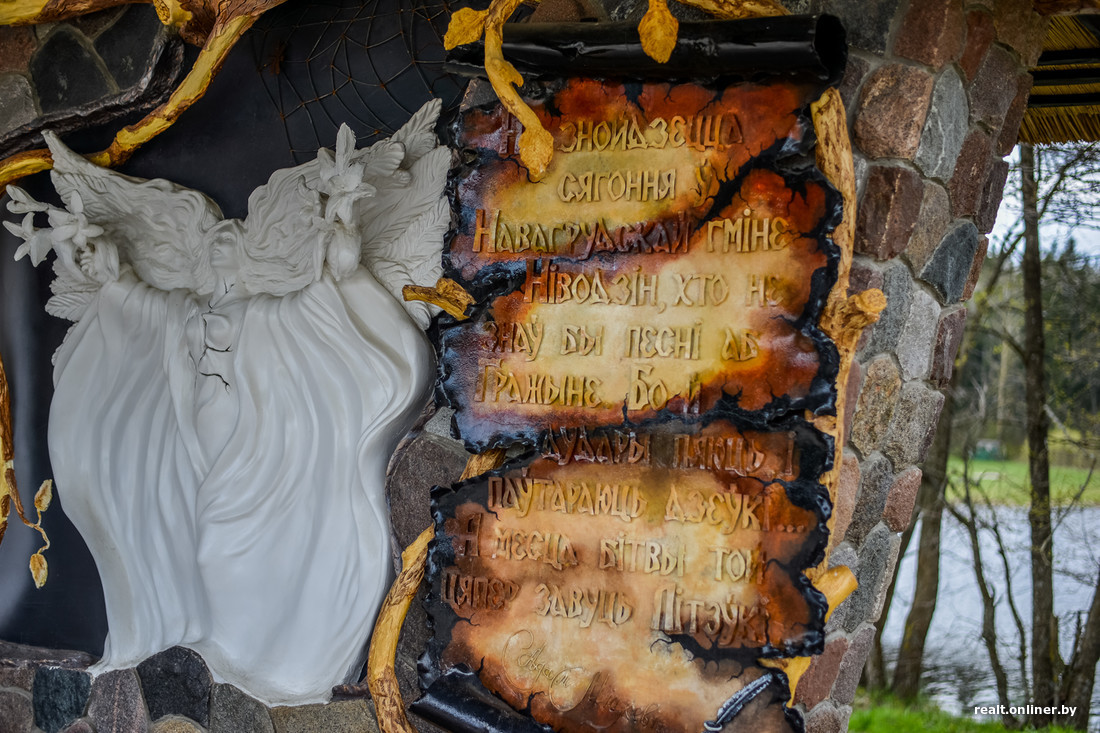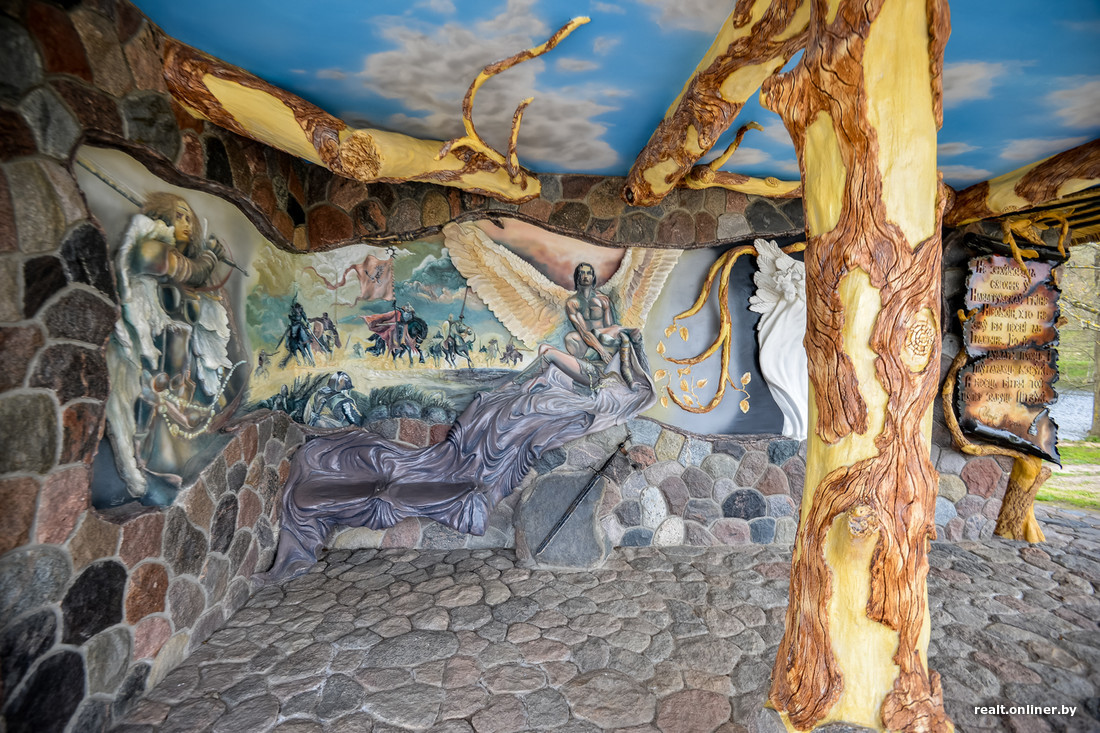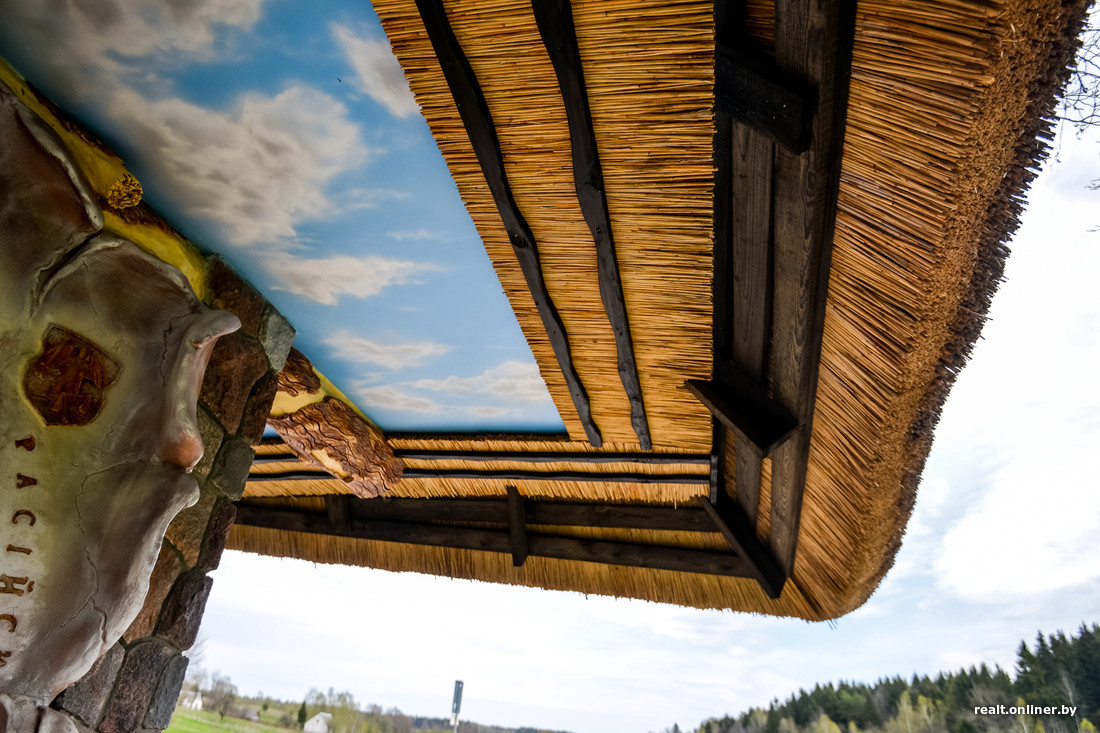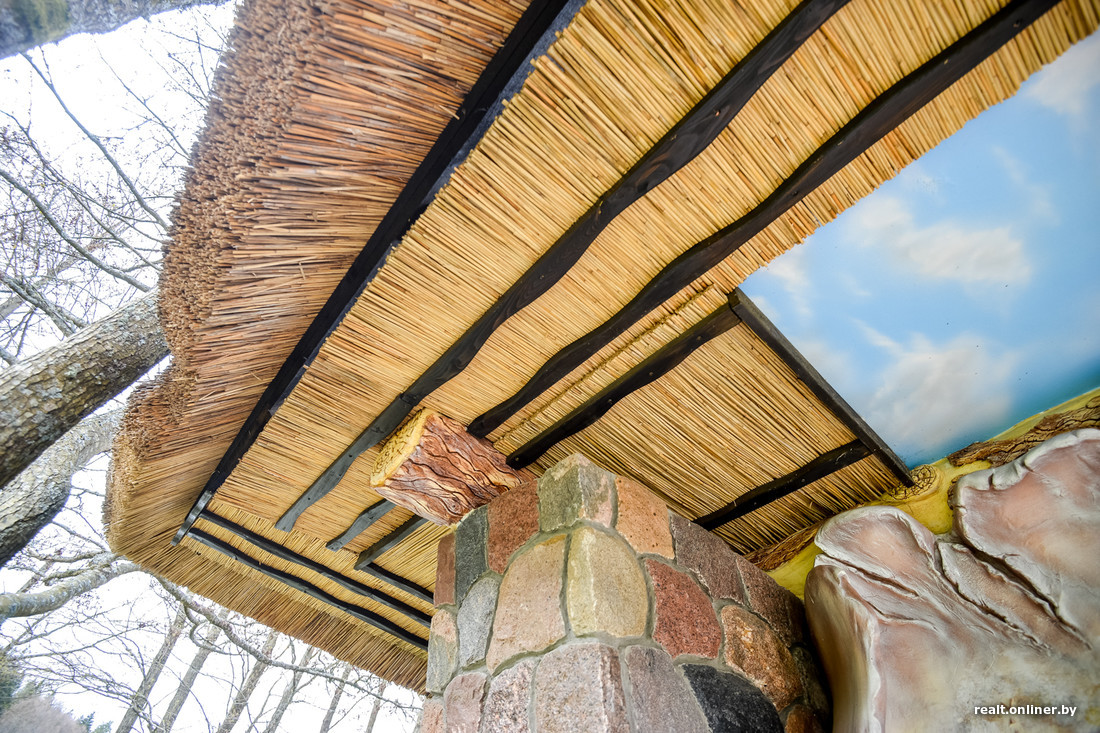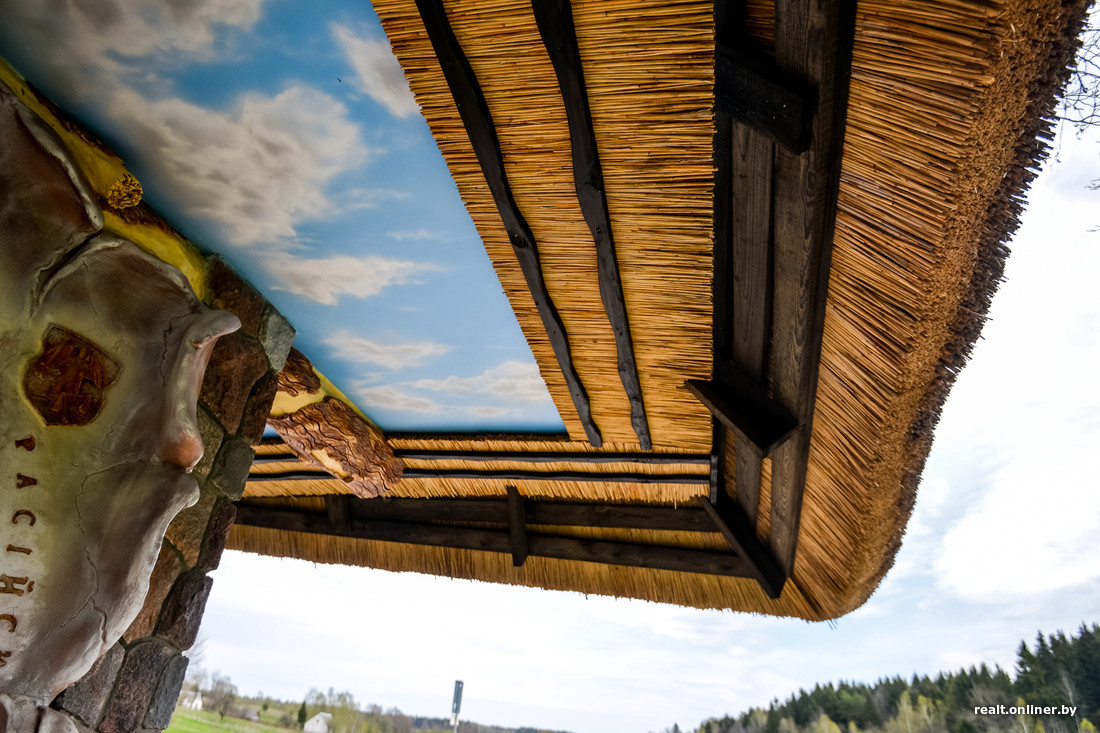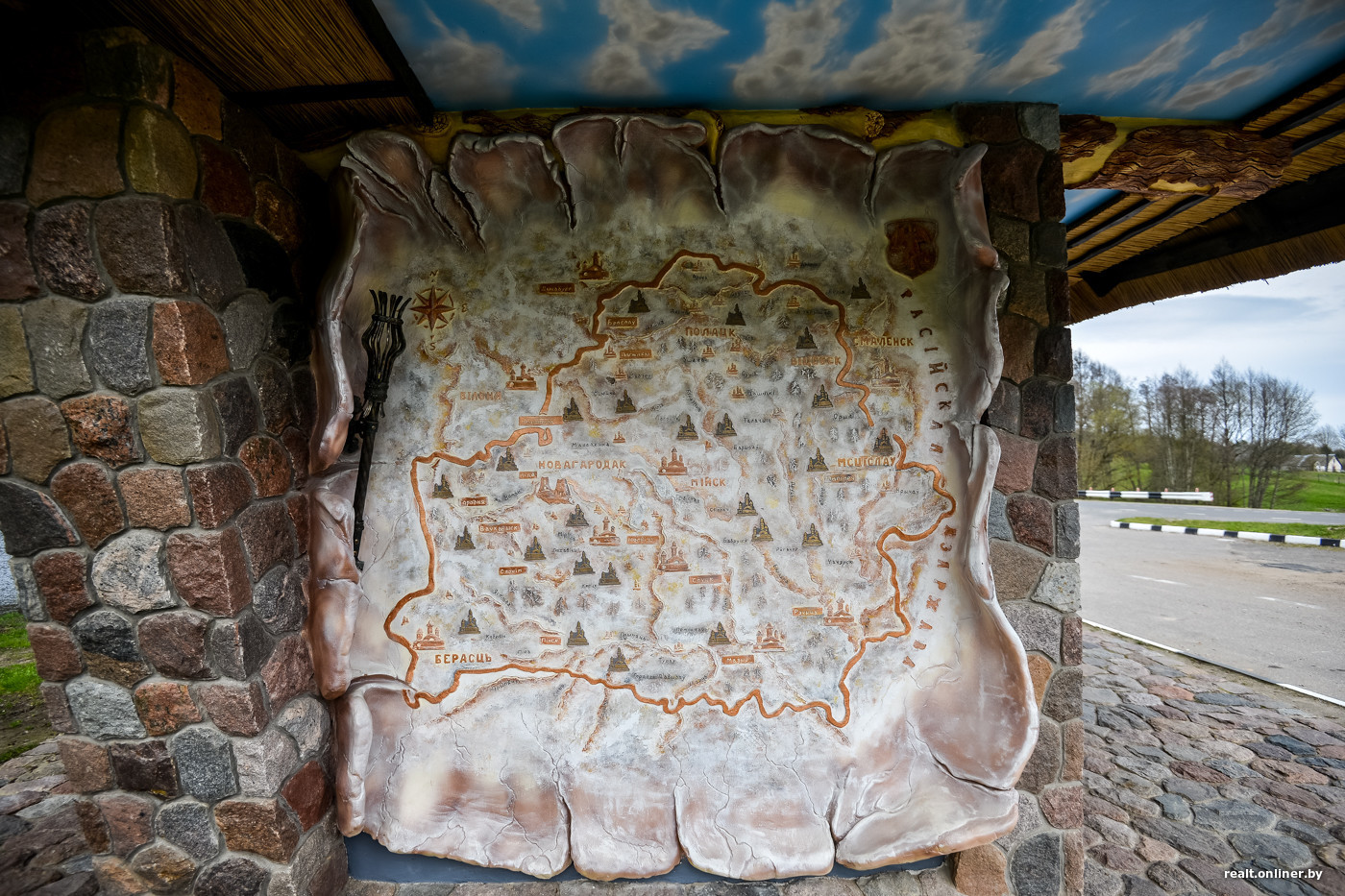 On the reverse side of the stop one more engraving is imprint. In the beginning a lightbulb was inbuilt in it – the hearth of the picture, but someone from locals decided to lay hands on a part of the piece of work and pulled out highlighting. Sergey found out an unusual solution:
— At first I wanted to put a new one, but they would steal it anyway. So I decided to put a commemorative plaque here.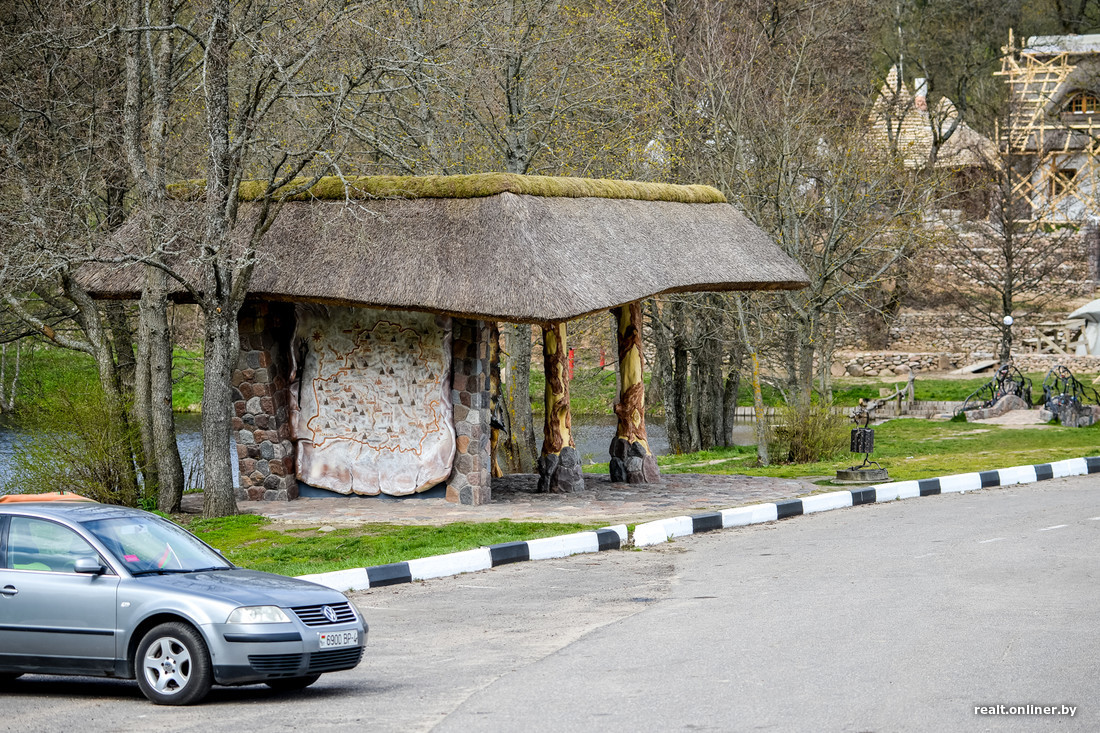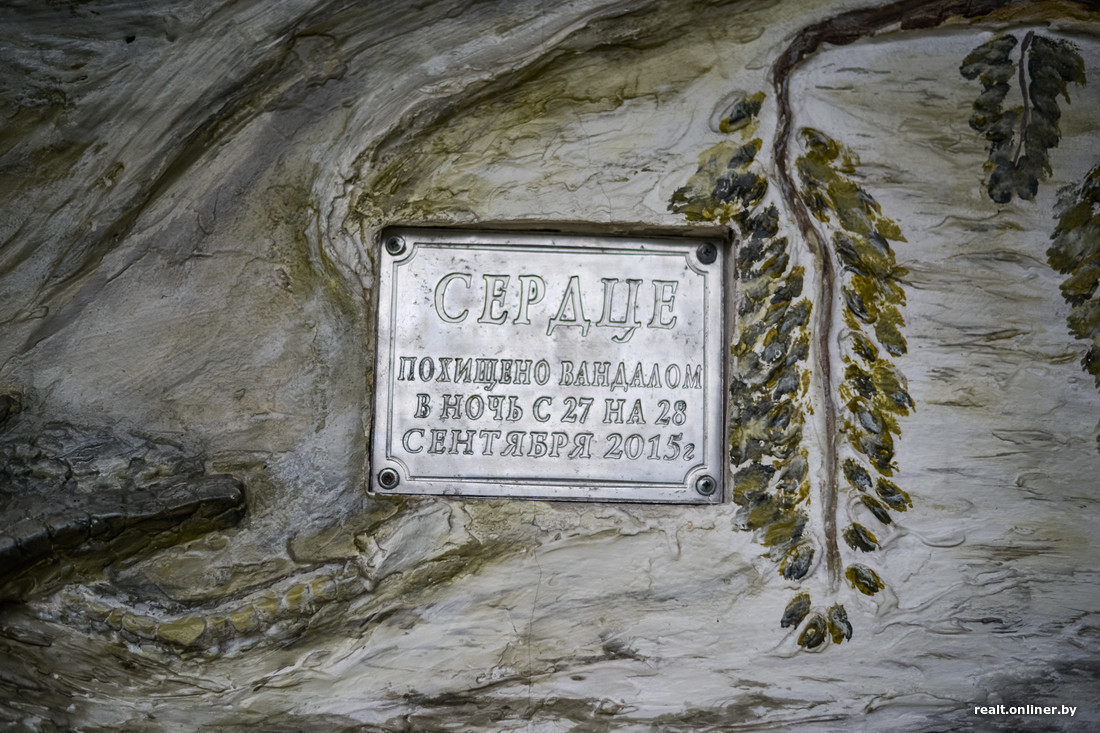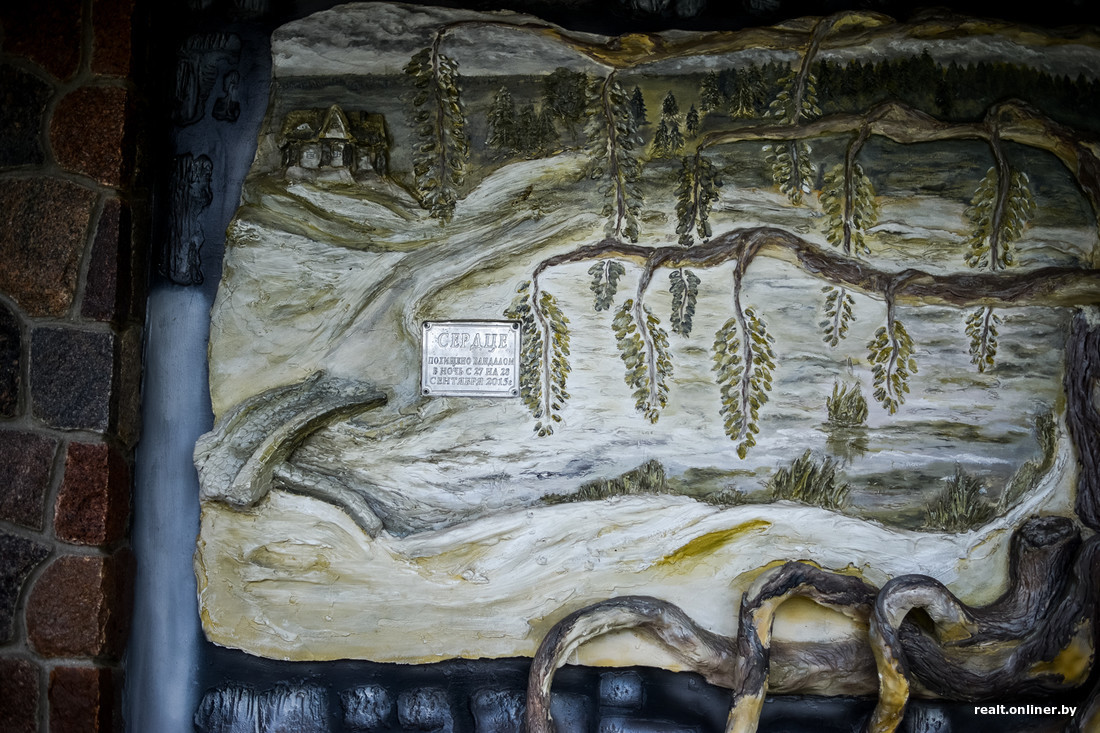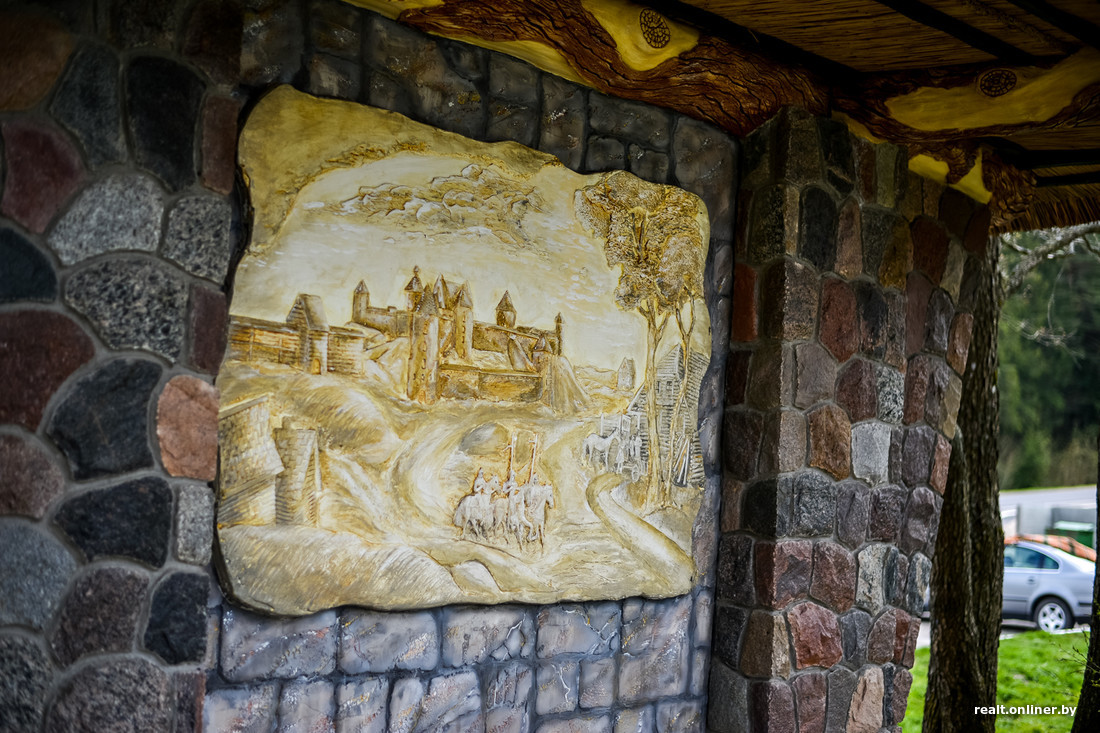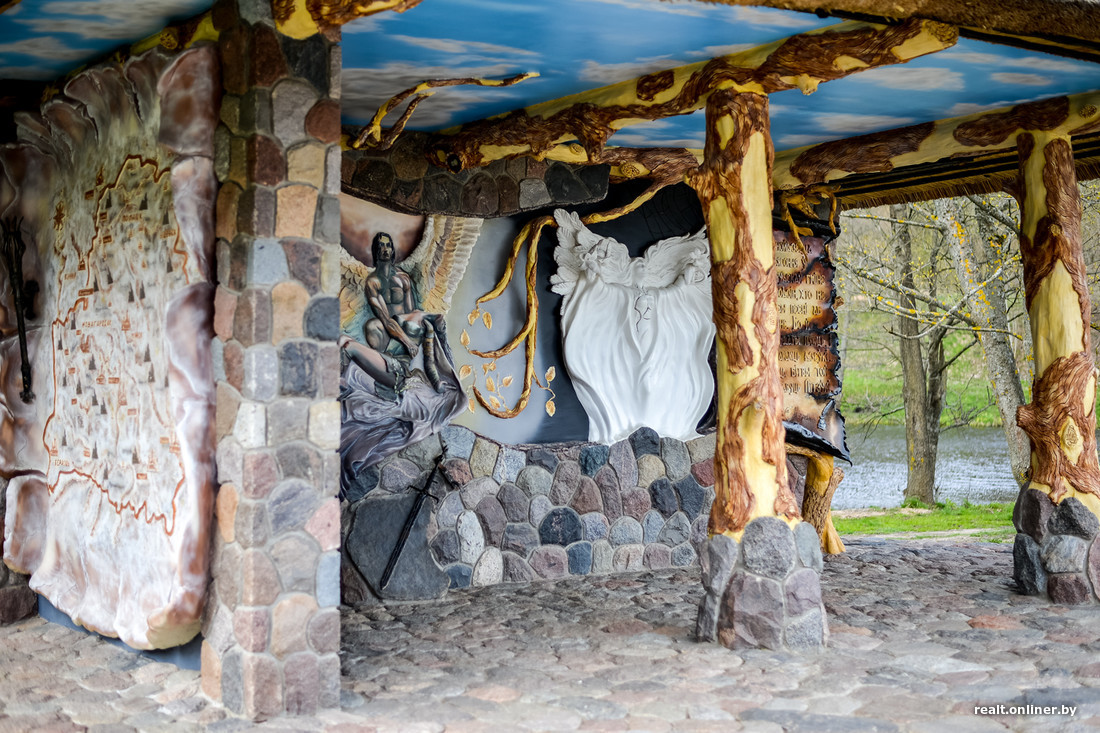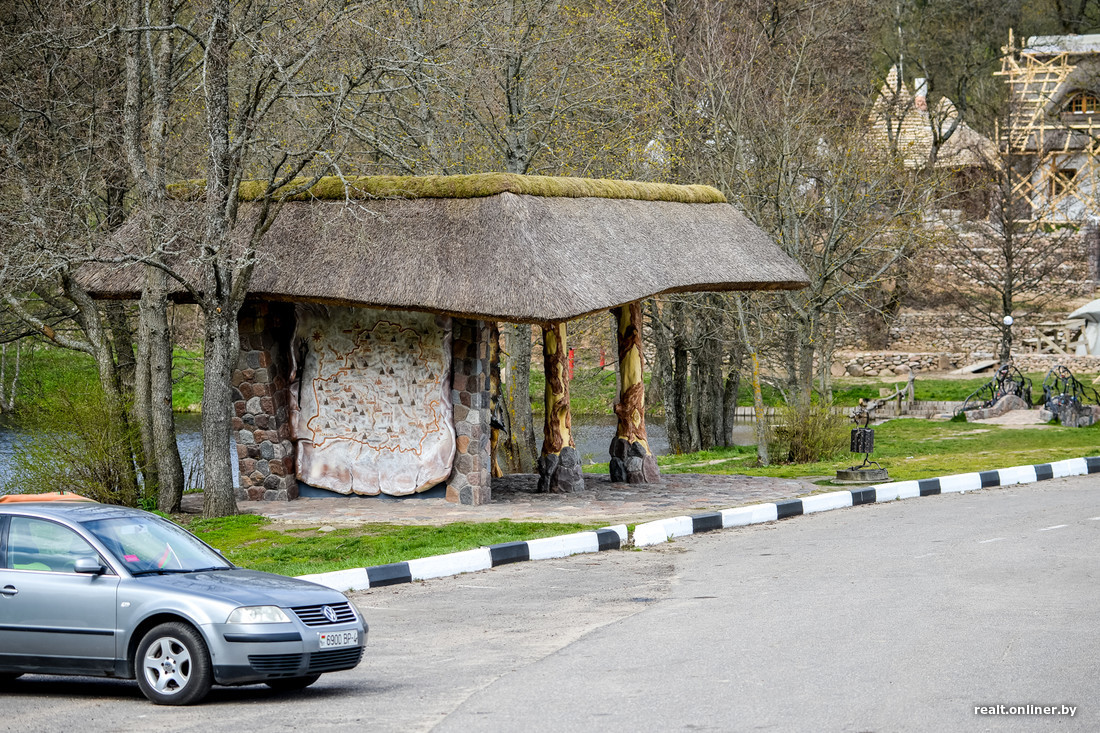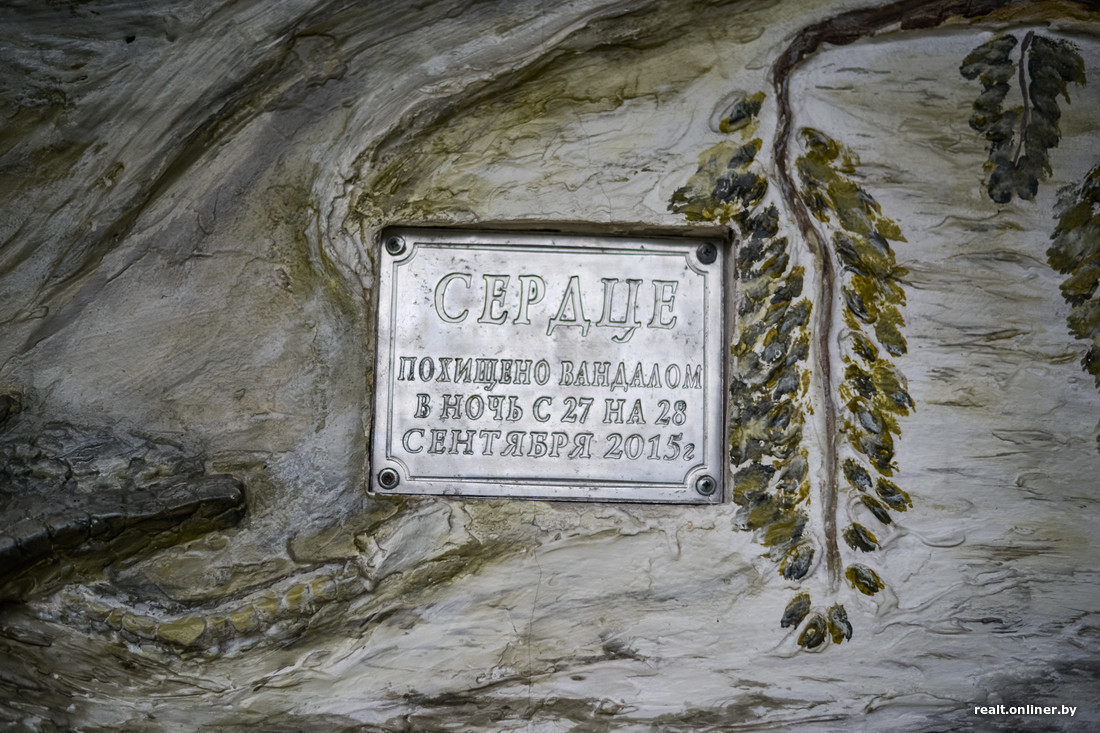 Beach and sophisticated war with drunkards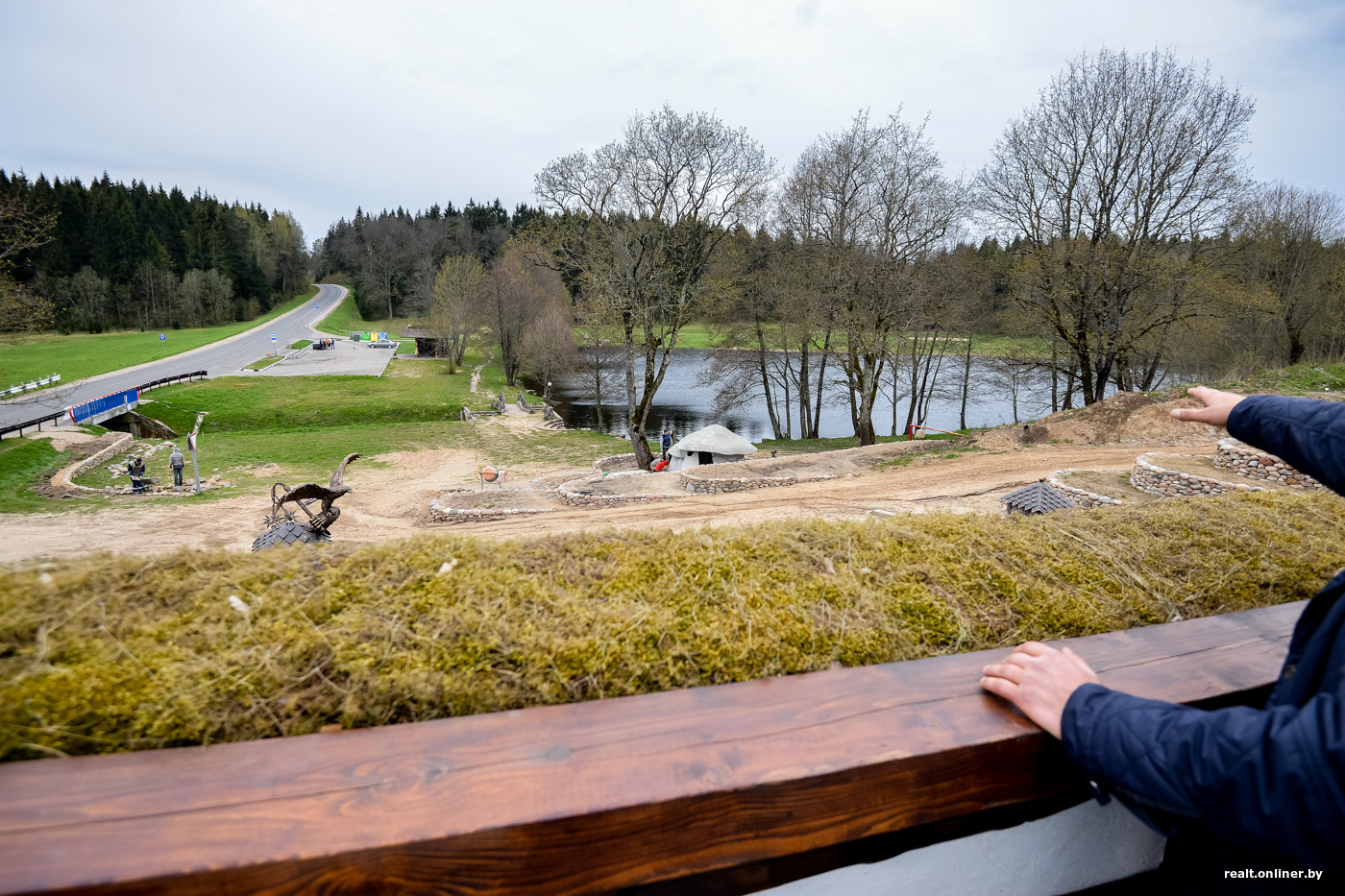 Near the house there is a small lake and a beach. According to the businessman, earlier here used to gather a lot of drop-outs, but the man solved the issue in a non-standard way.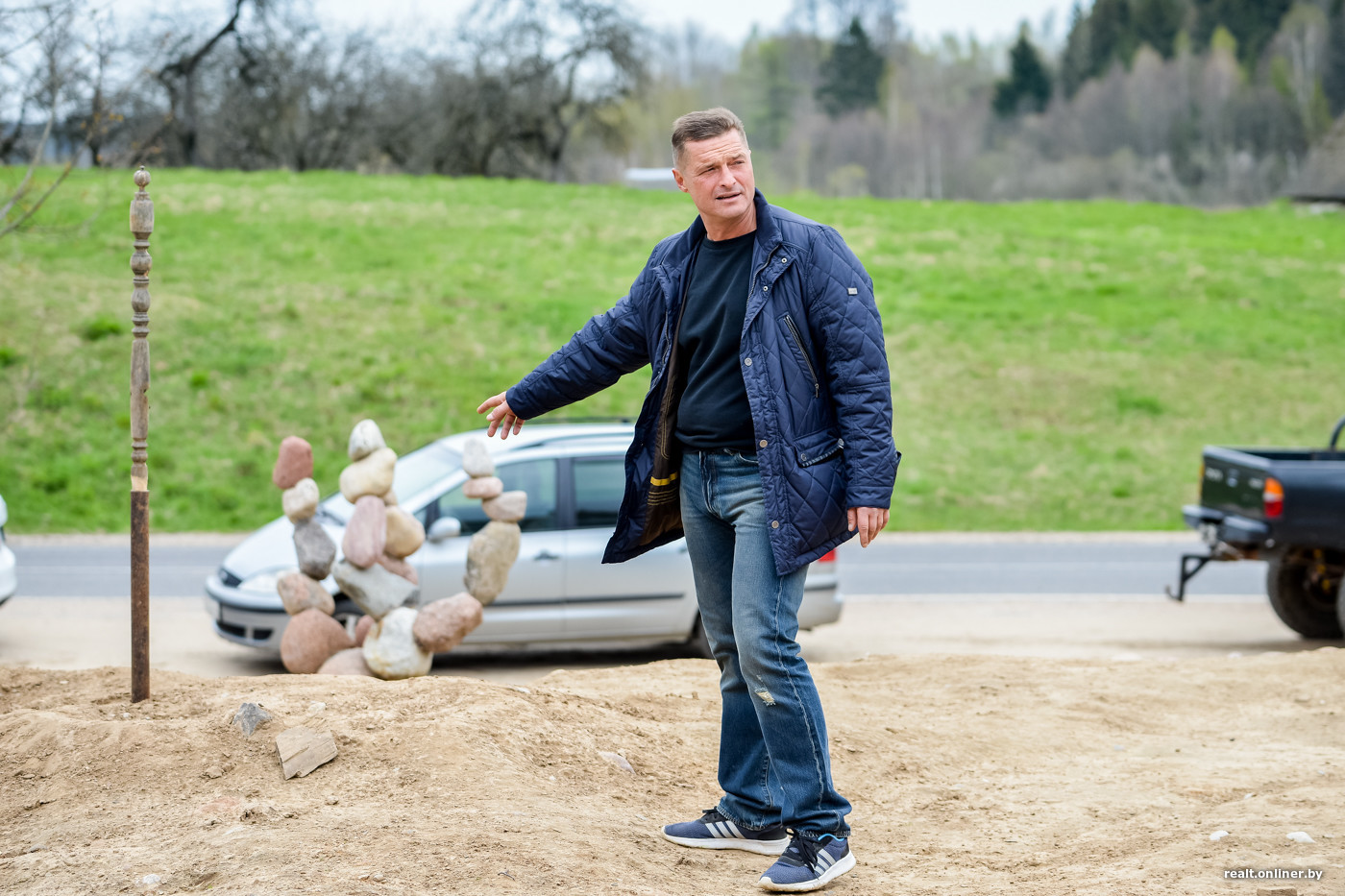 — Starting war with them, you need to understand that one day they will burn your house. I decided to act wiser. I made here a good rest zone, outdoors forged grill, a garden-house, lamp shade. It attracted mothers with children, genteel people which forced these drunkards. Even absolute scoundrel will not drink alcohol where children play. They began to recede. Beauty will save the world, if someone saves beauty, — ergey cites in Latin and immediately translates a favorite quote.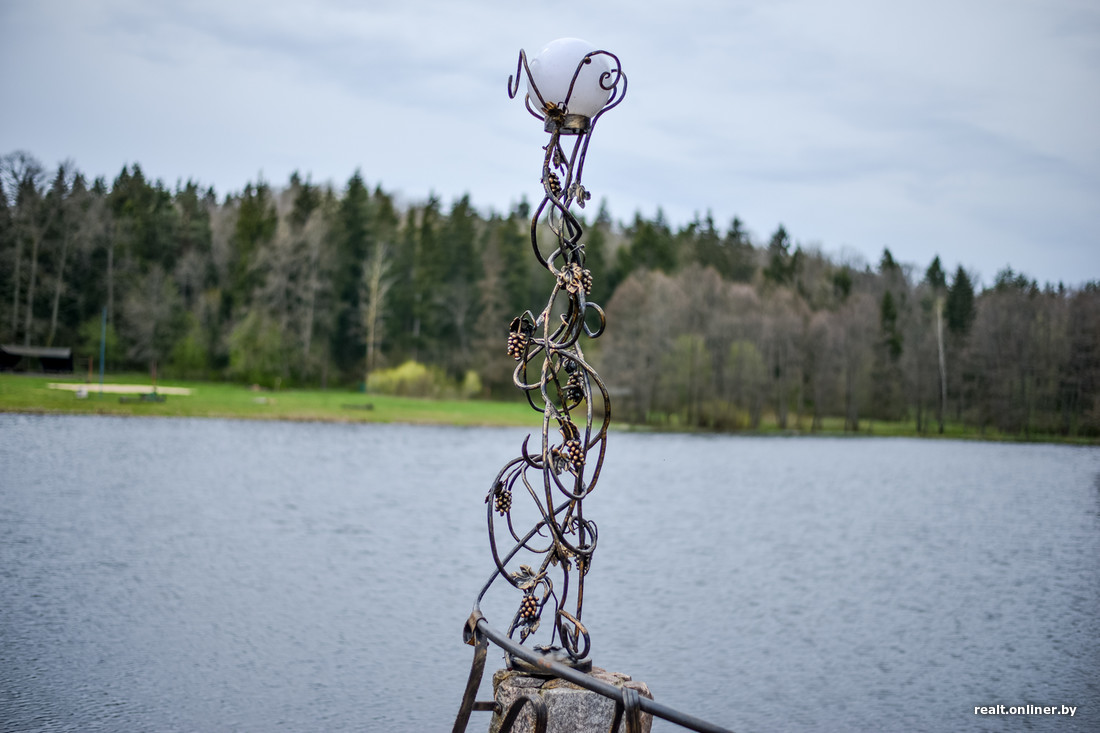 The Businessman alternates legends about Litovka village with poems of national poets, vibrant swearing – with the statements of ancient Greek philosophers, daily routine – with art, reality – with fiction. He enjoys remain mysterious.
Violent forged dog with scales and horns
Sergei leads through a small bridge, under which metal dragon protects a stone egg.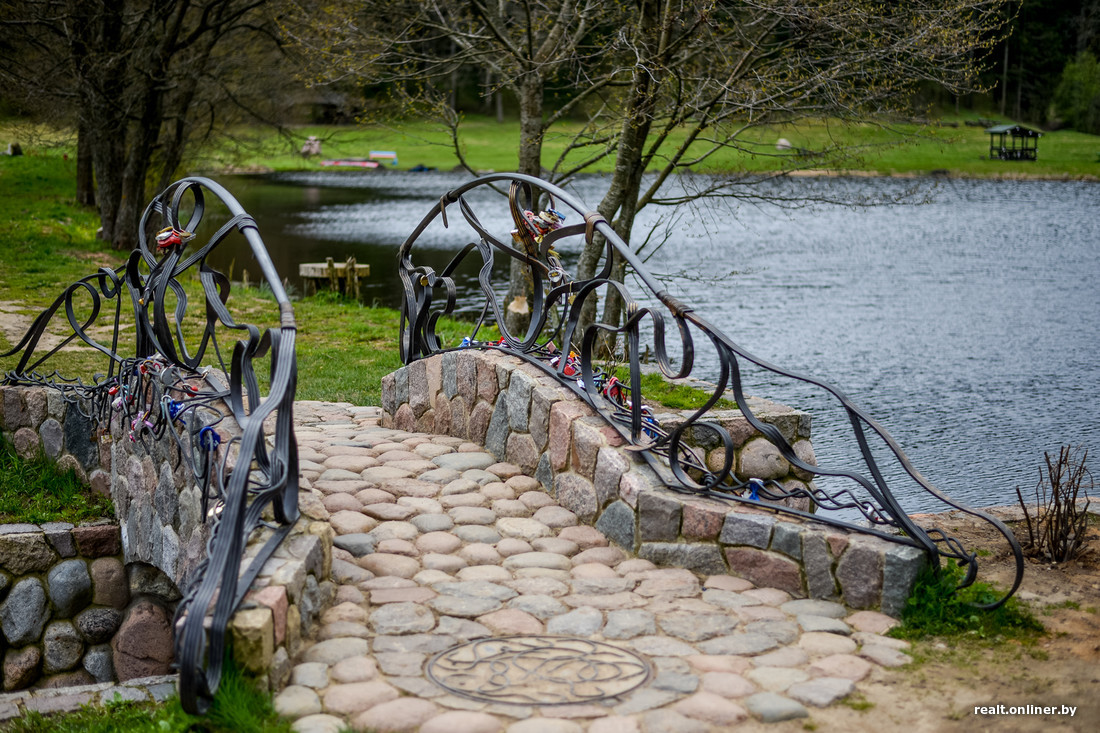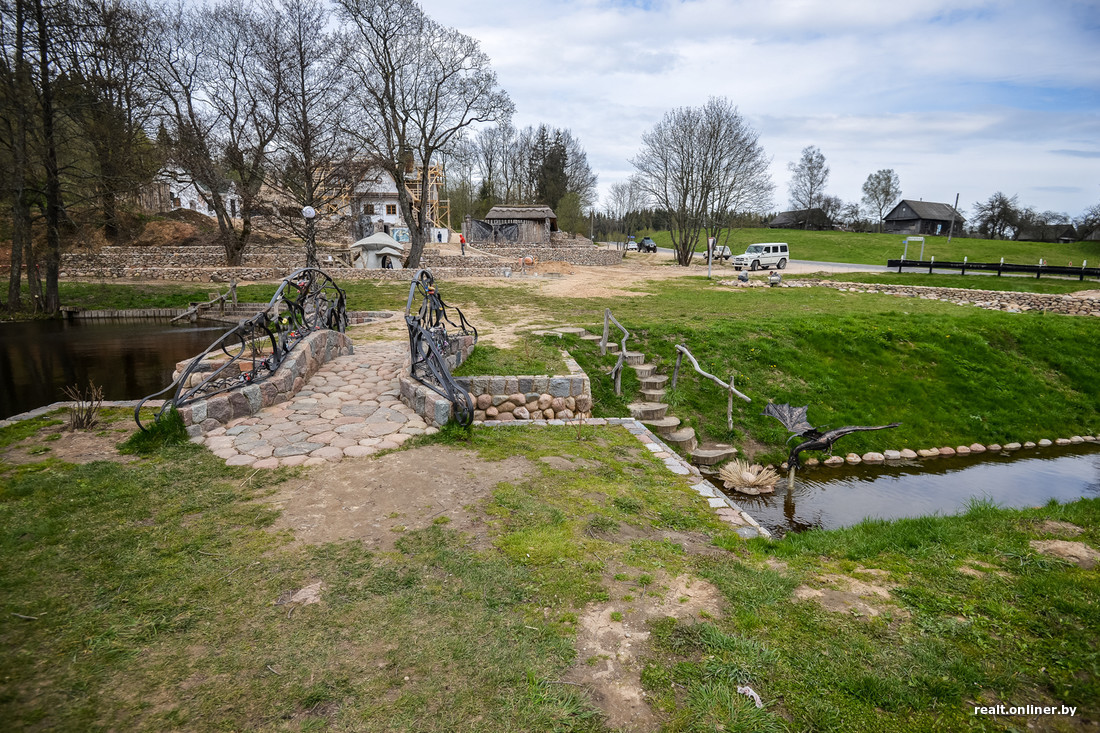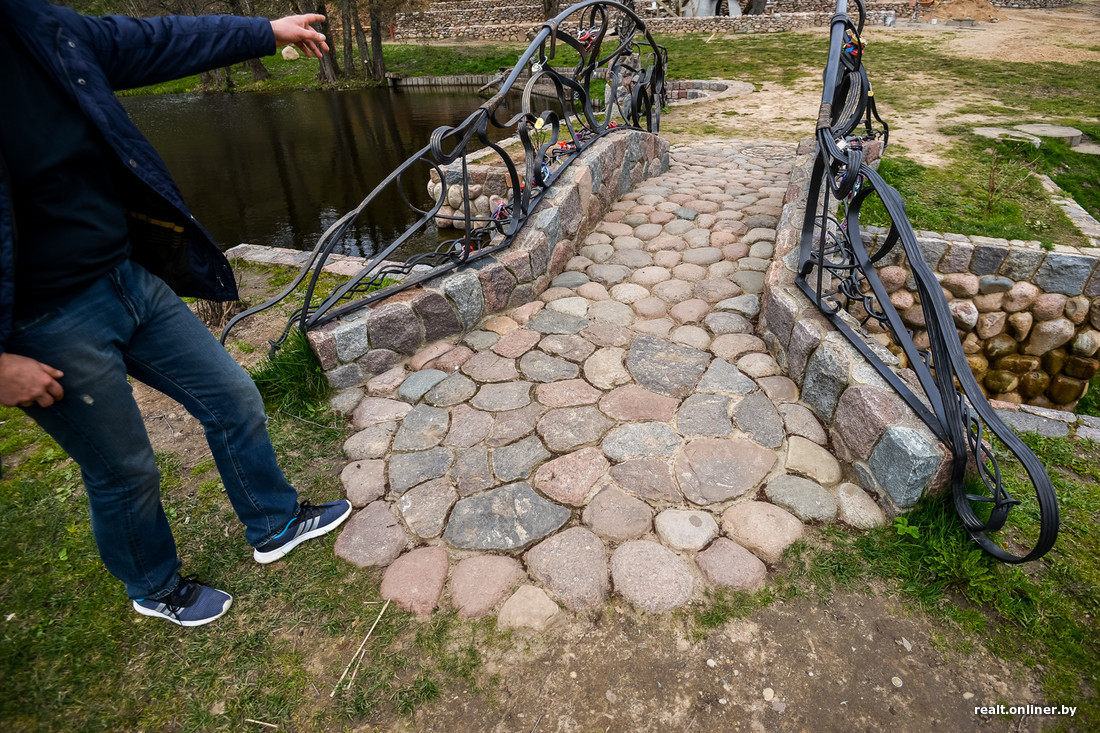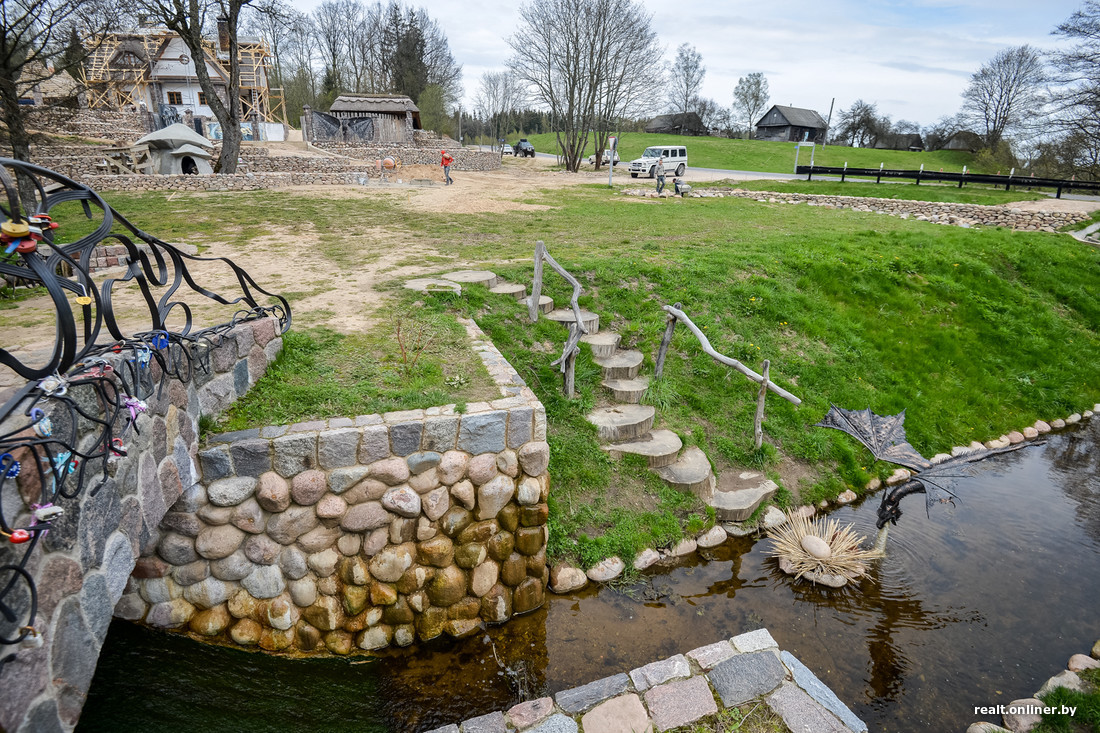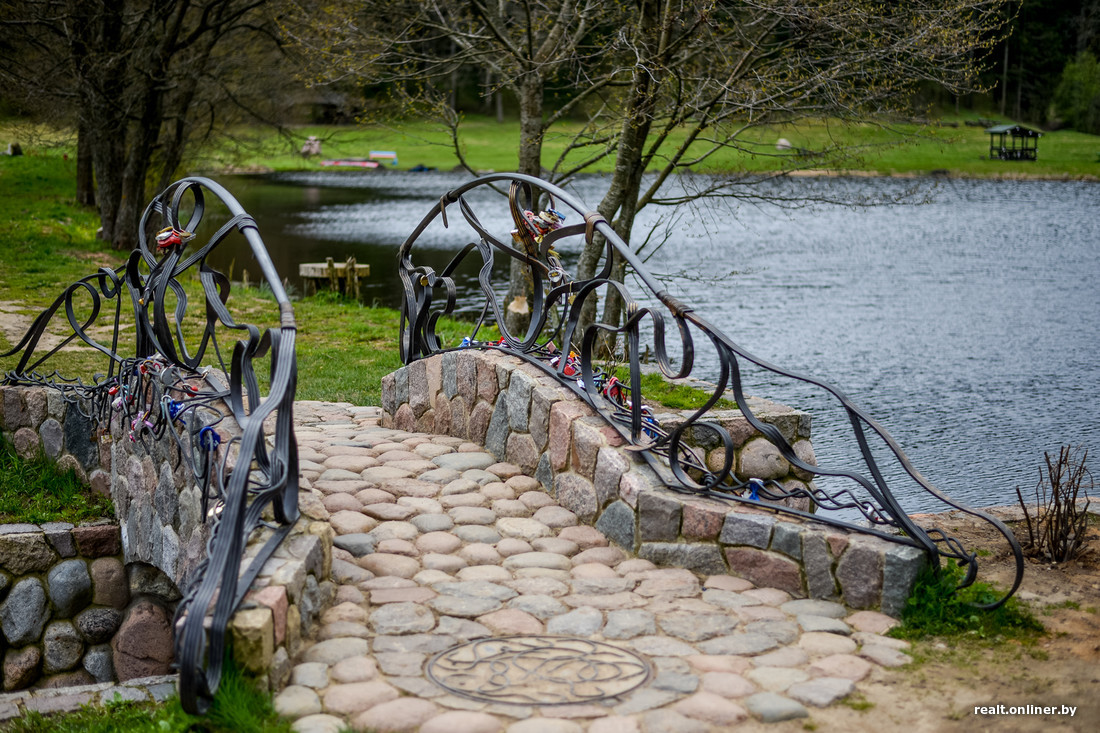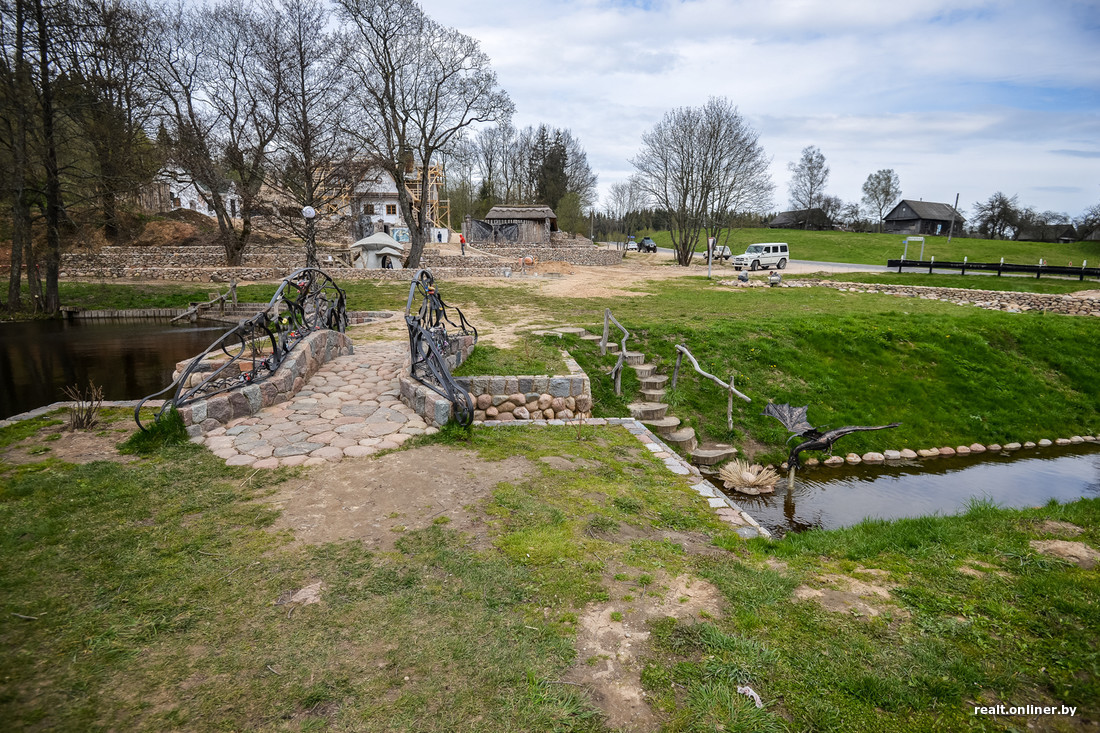 — When meteorites fell down here on the night of the bloody moon, we learnt that our dragon is not a boy, but a girl. Do you see the egg? Everyone asks me when a little dragon is born. How could I know? Well, damn, it is a dragon, no one has seen them for thousands of years! Now we could just wait,— serious businessman is extremely serious.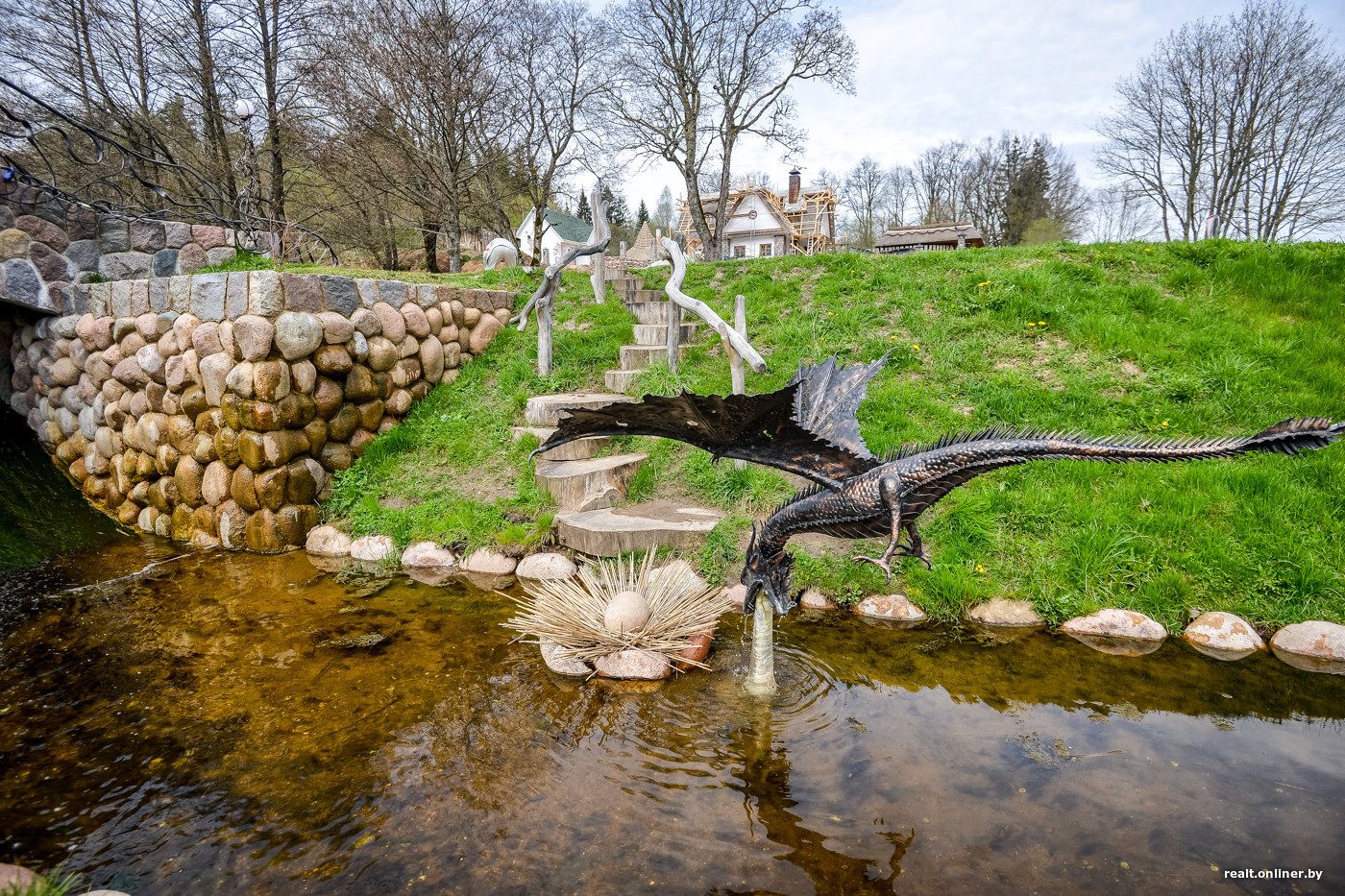 — The same night our dog began to deform, its horns grow out right of its brain. At first it ate only trees and leaves. Well, I thought enjoy yourself. And then it began to rush at people, beasting, and becoming insane.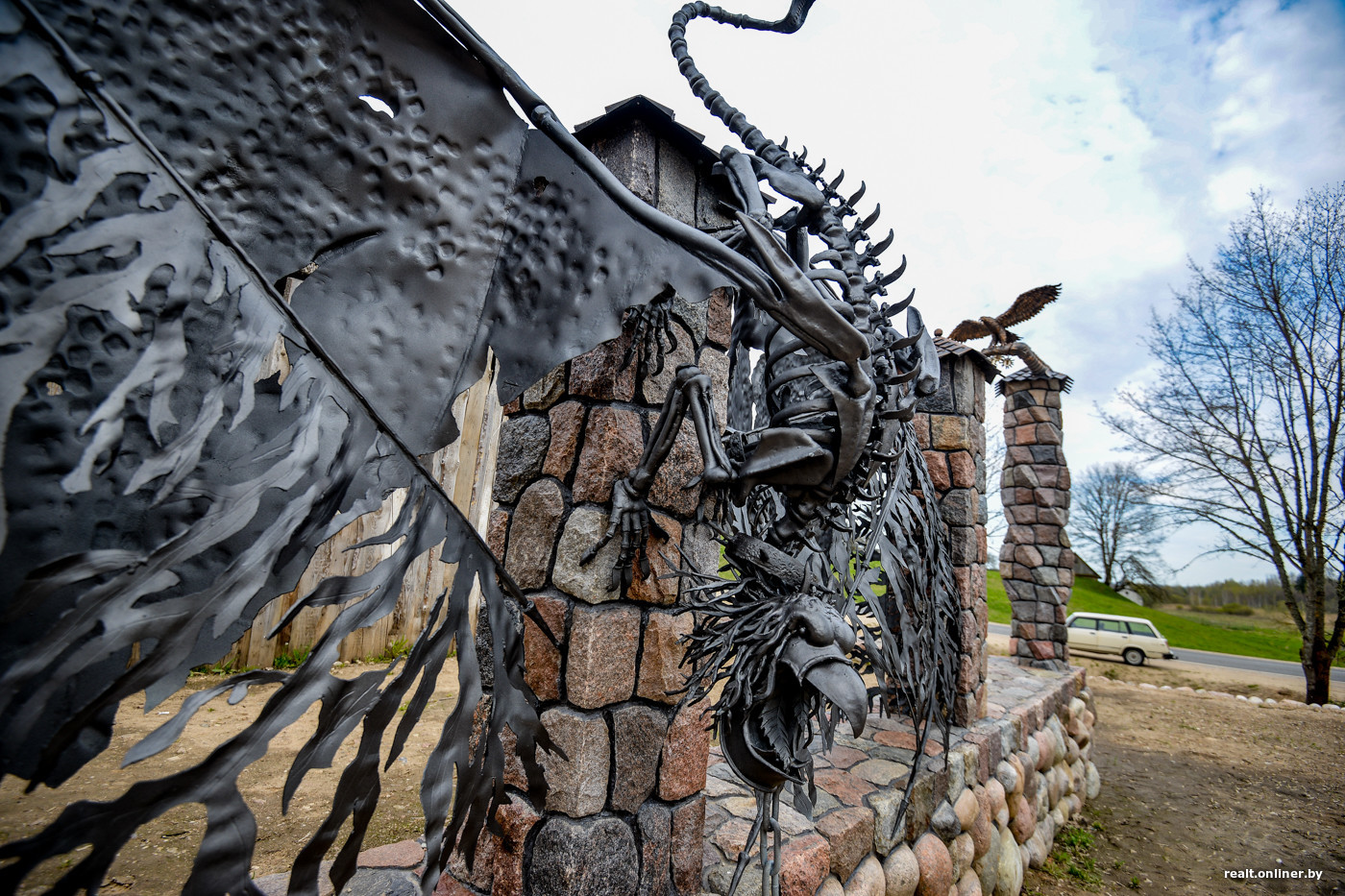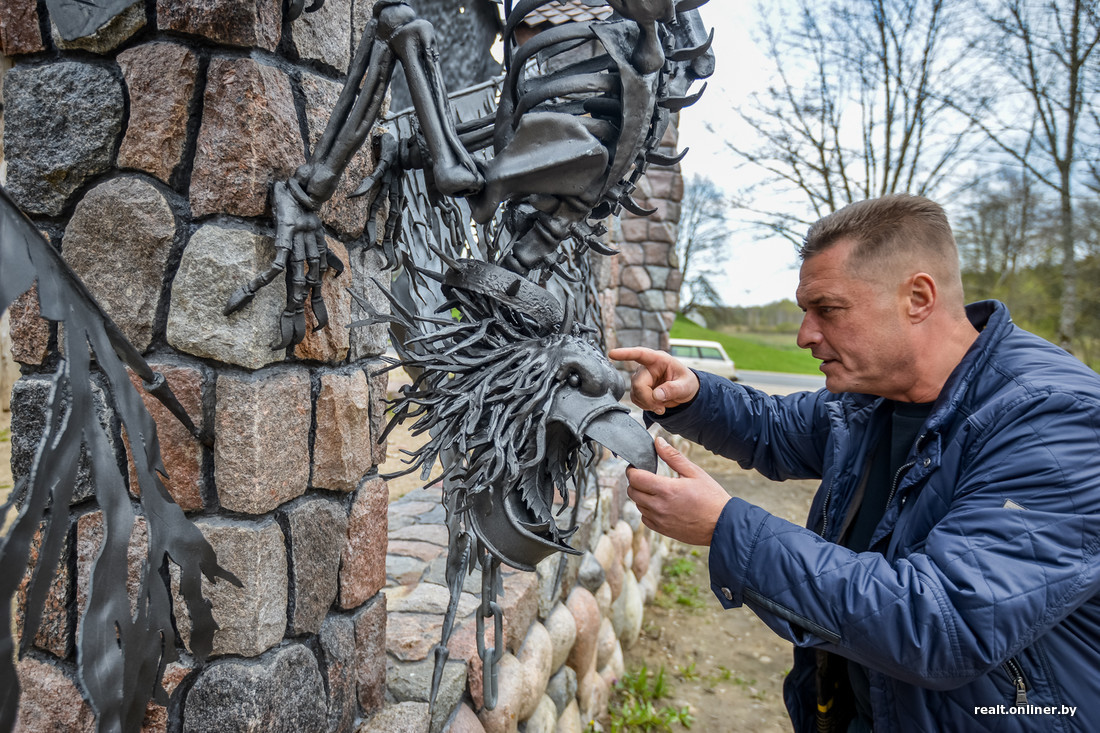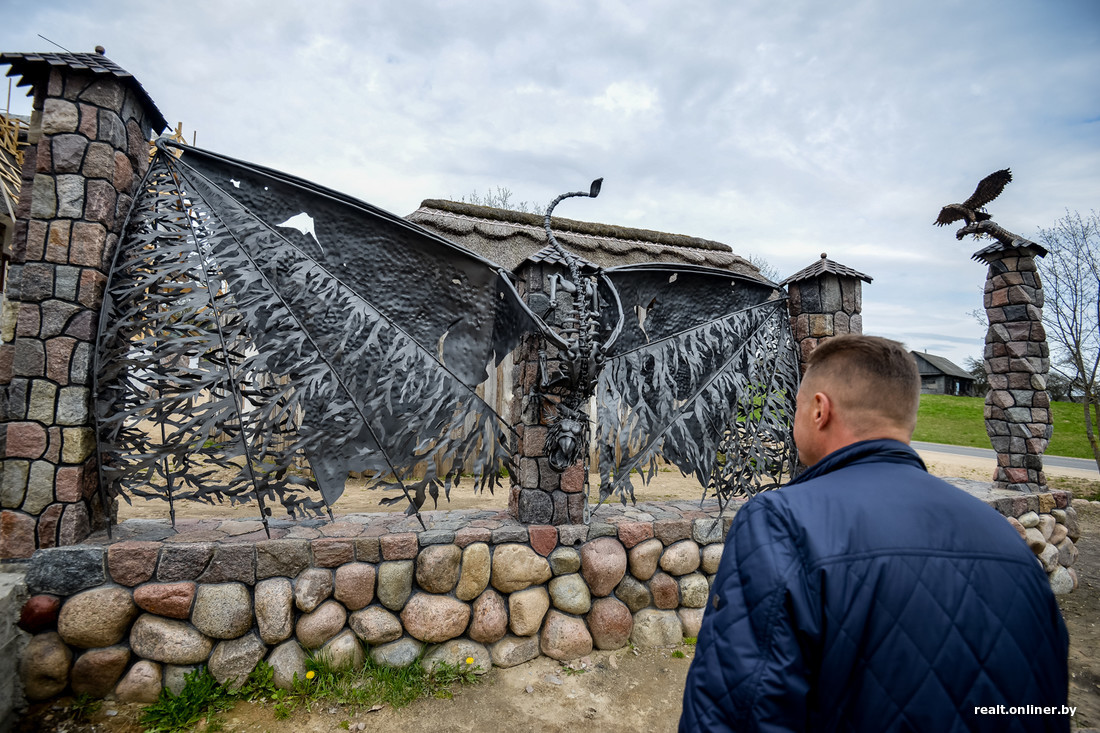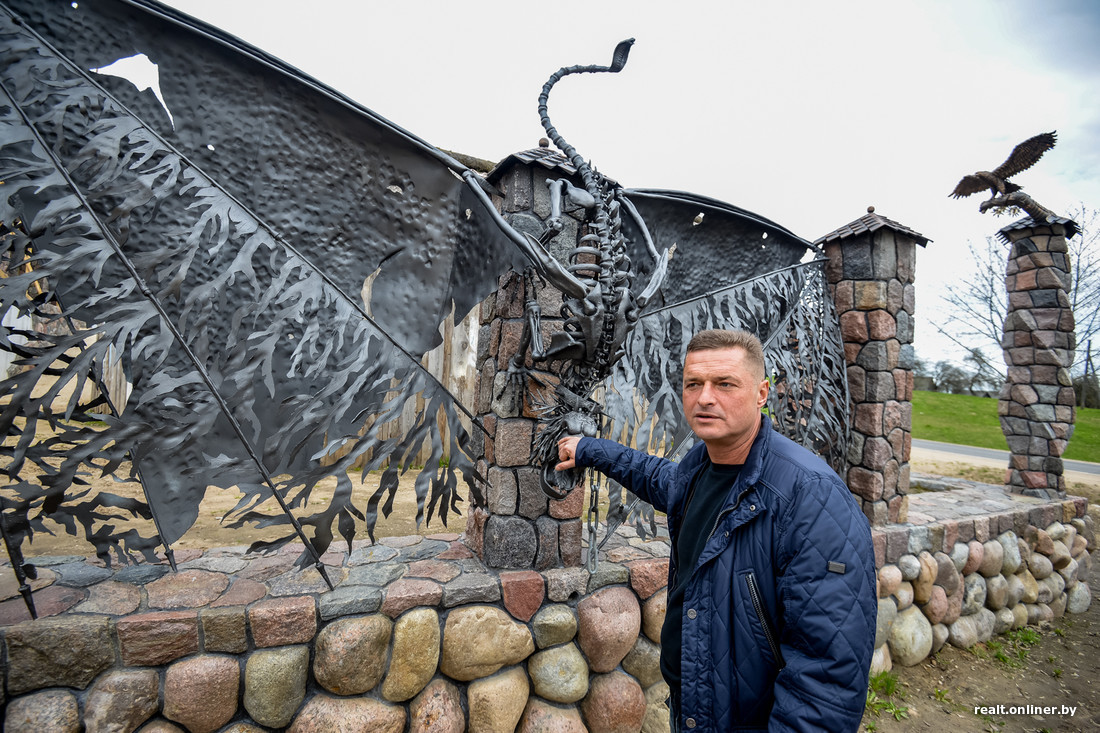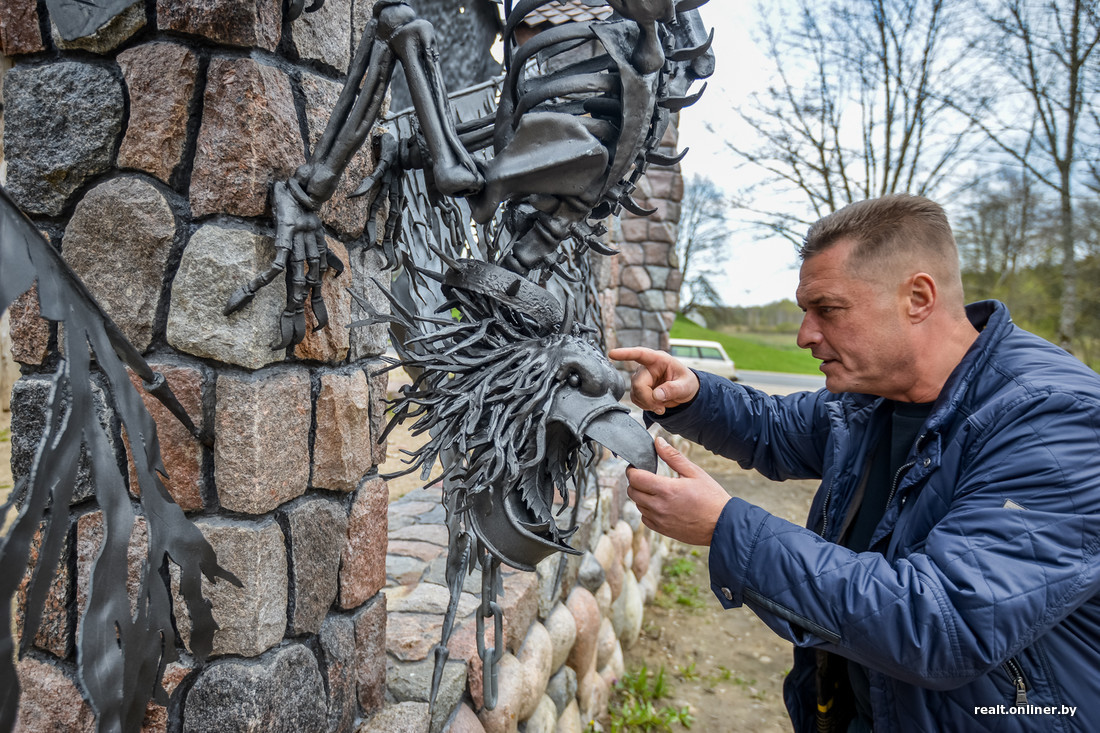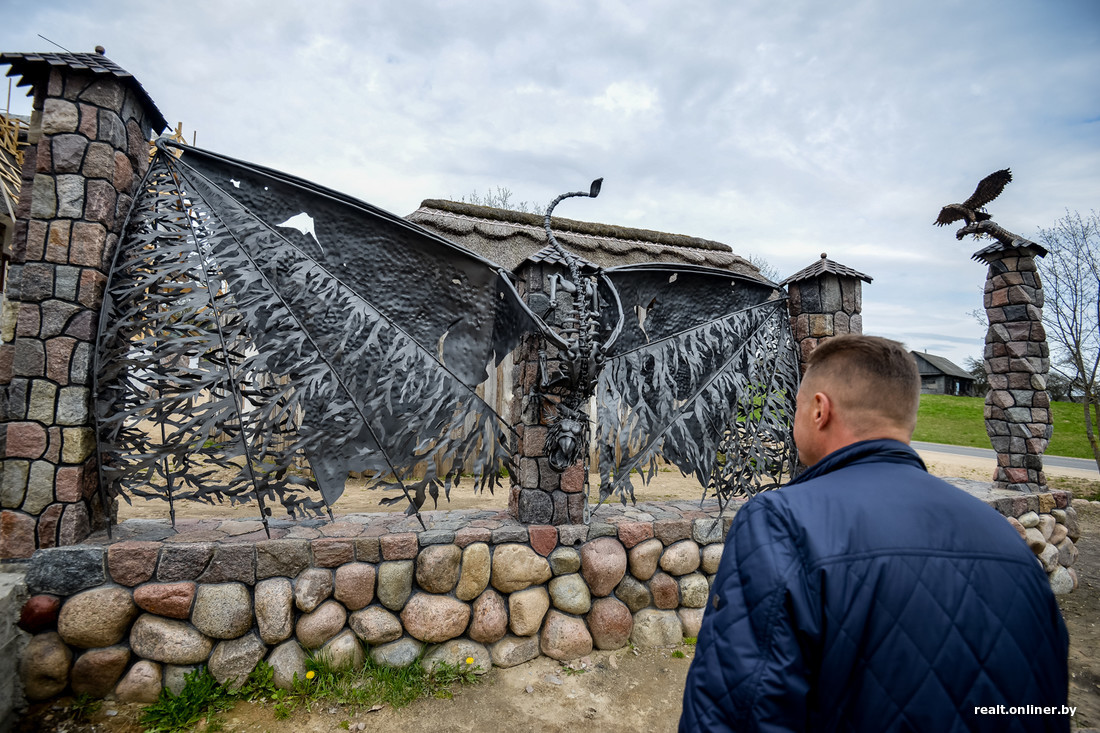 — Have you done this for yourself?
— Everything I do I do for myself, because I believe that our purpose is to get satisfaction. You never know if tomorrow comes. The main thing is to observe carefully your pleasures do not hurt loved ones, then everything will be fine.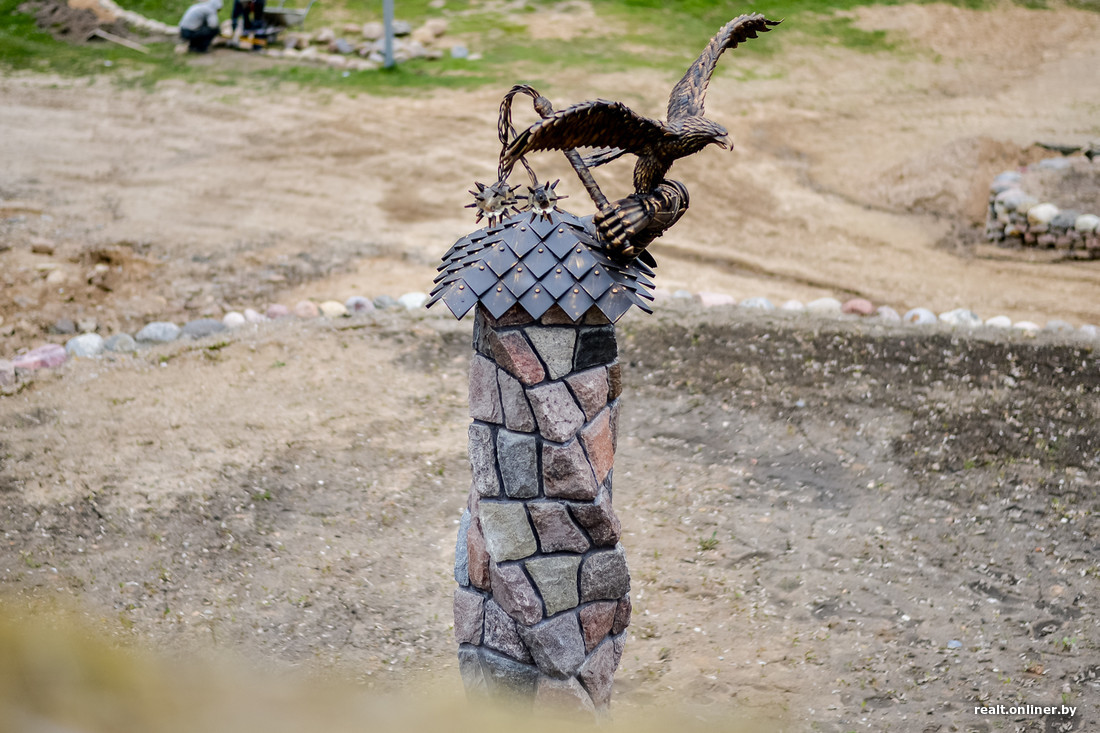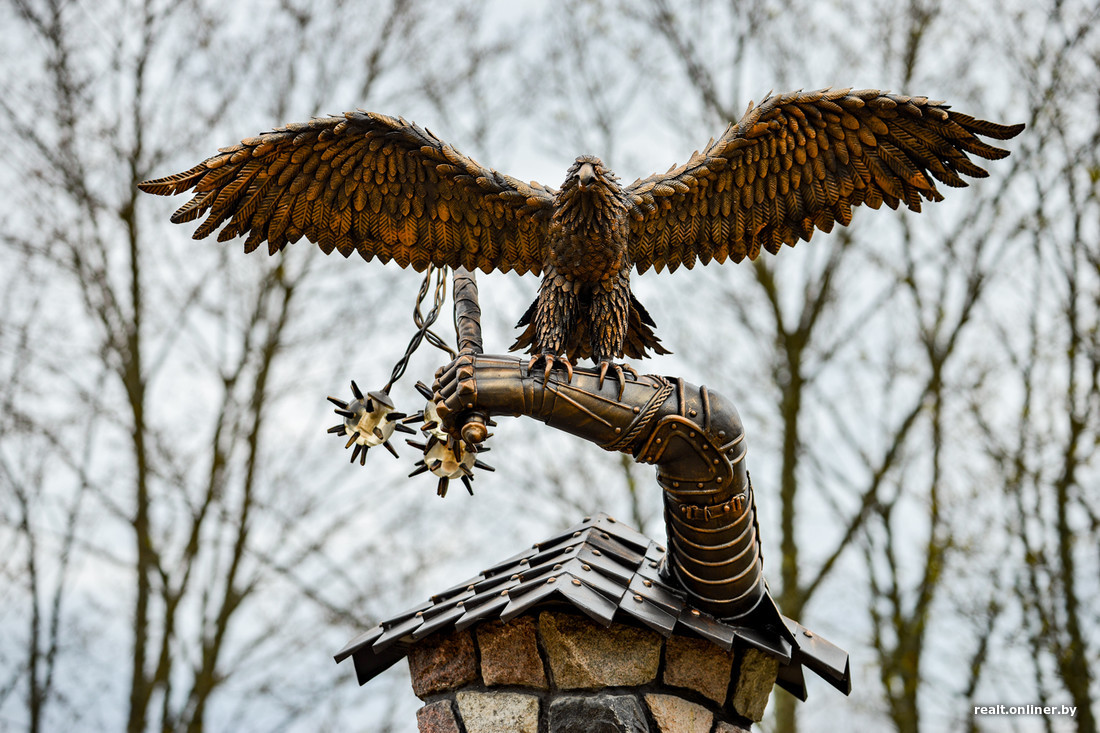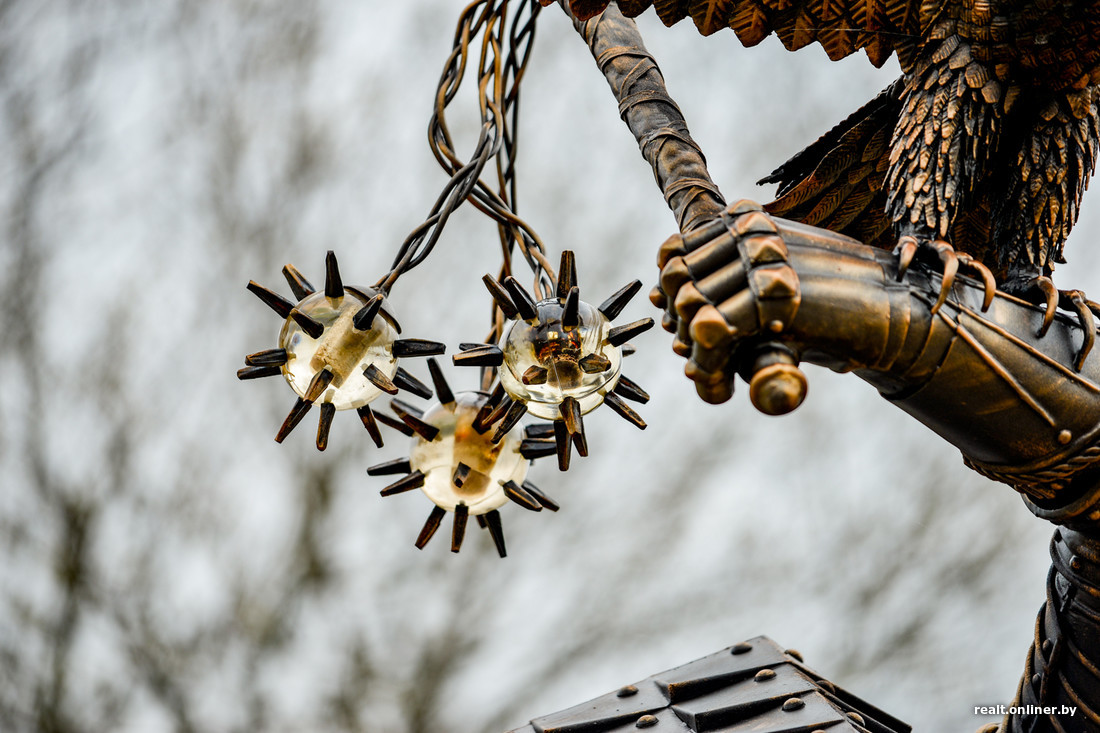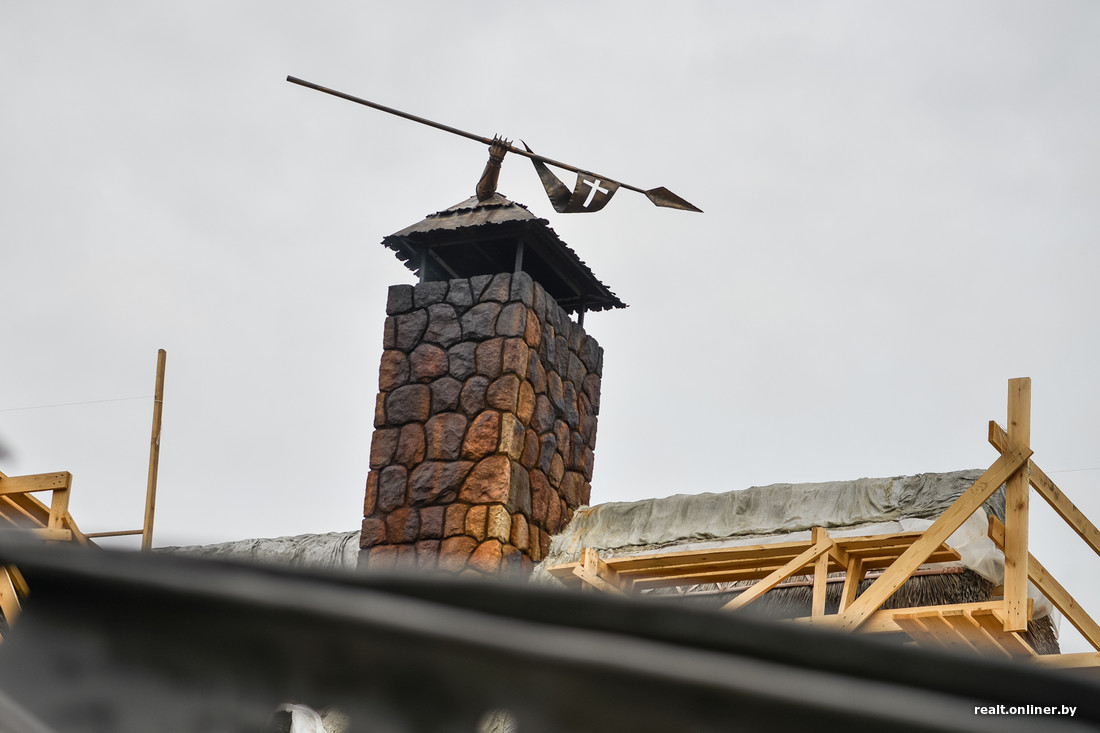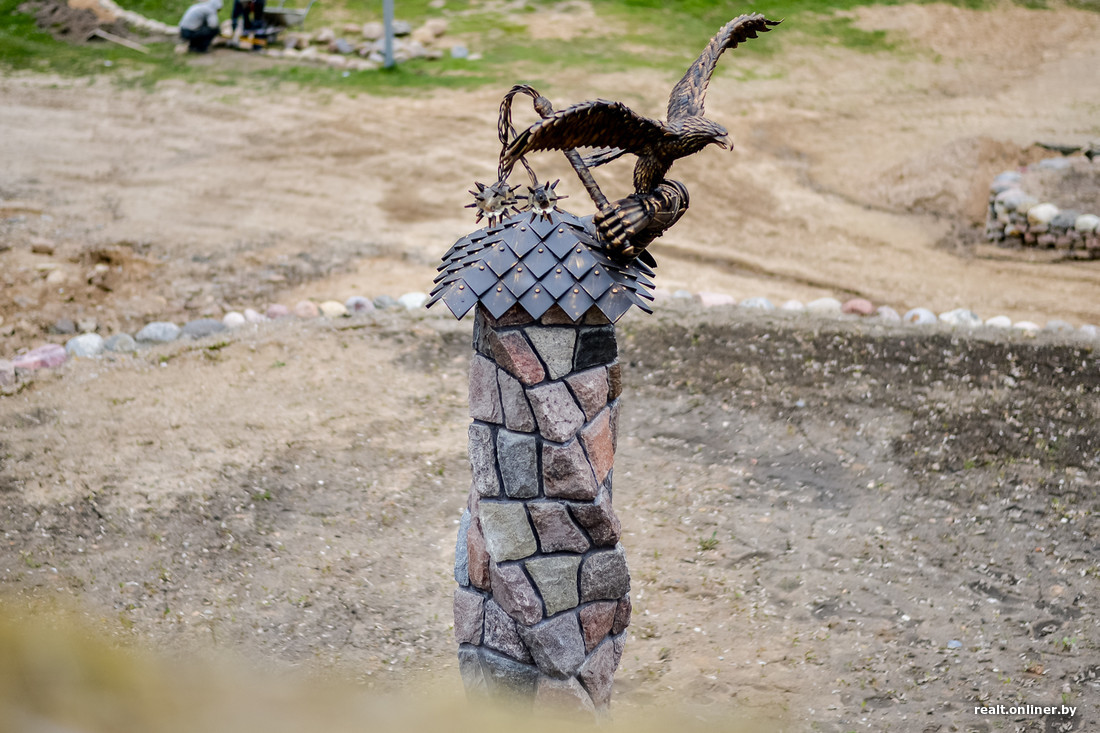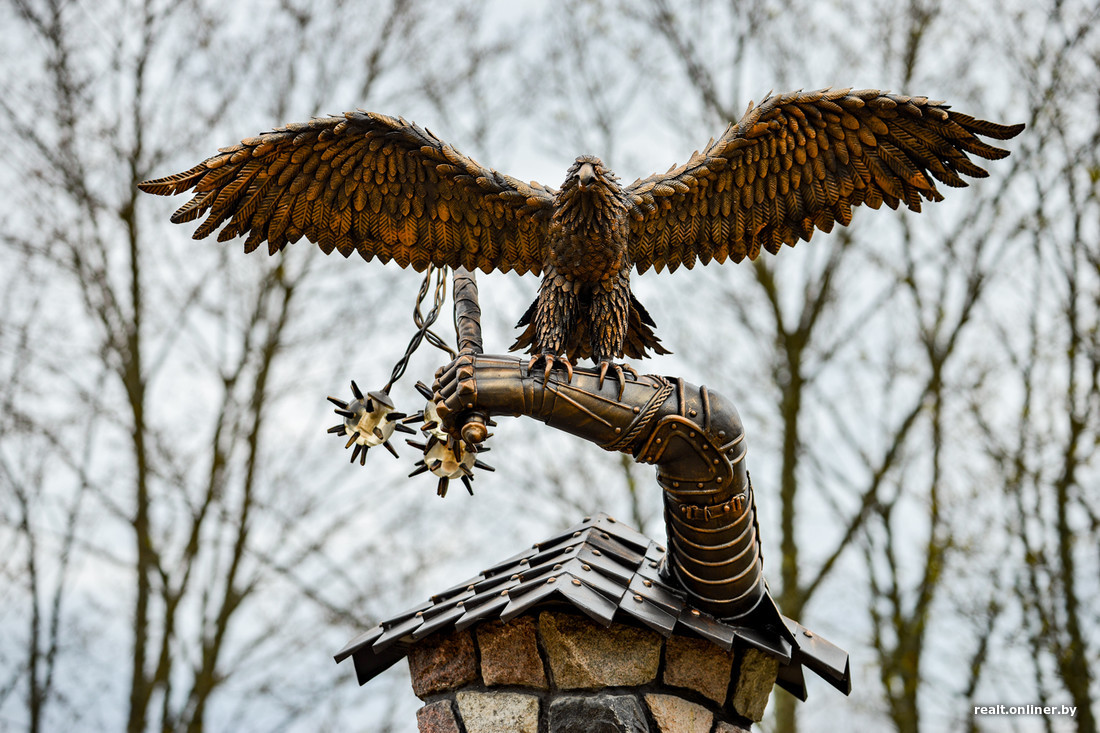 — But this house will always be opened. I swear I won't lock it. I want people come here, walk around the house, rest on the beach. And I will not take money for that. All this is my present to people of the world. And only as a payment for my work I will let myself rest here sometimes. But even at this time anyone will be able to come here, – the businessman convinces the purity of his nontypical intentions and leads to the bridge, which divides the two halves of the stone heart.
The railing of the bridge is already hung with lovers' locks.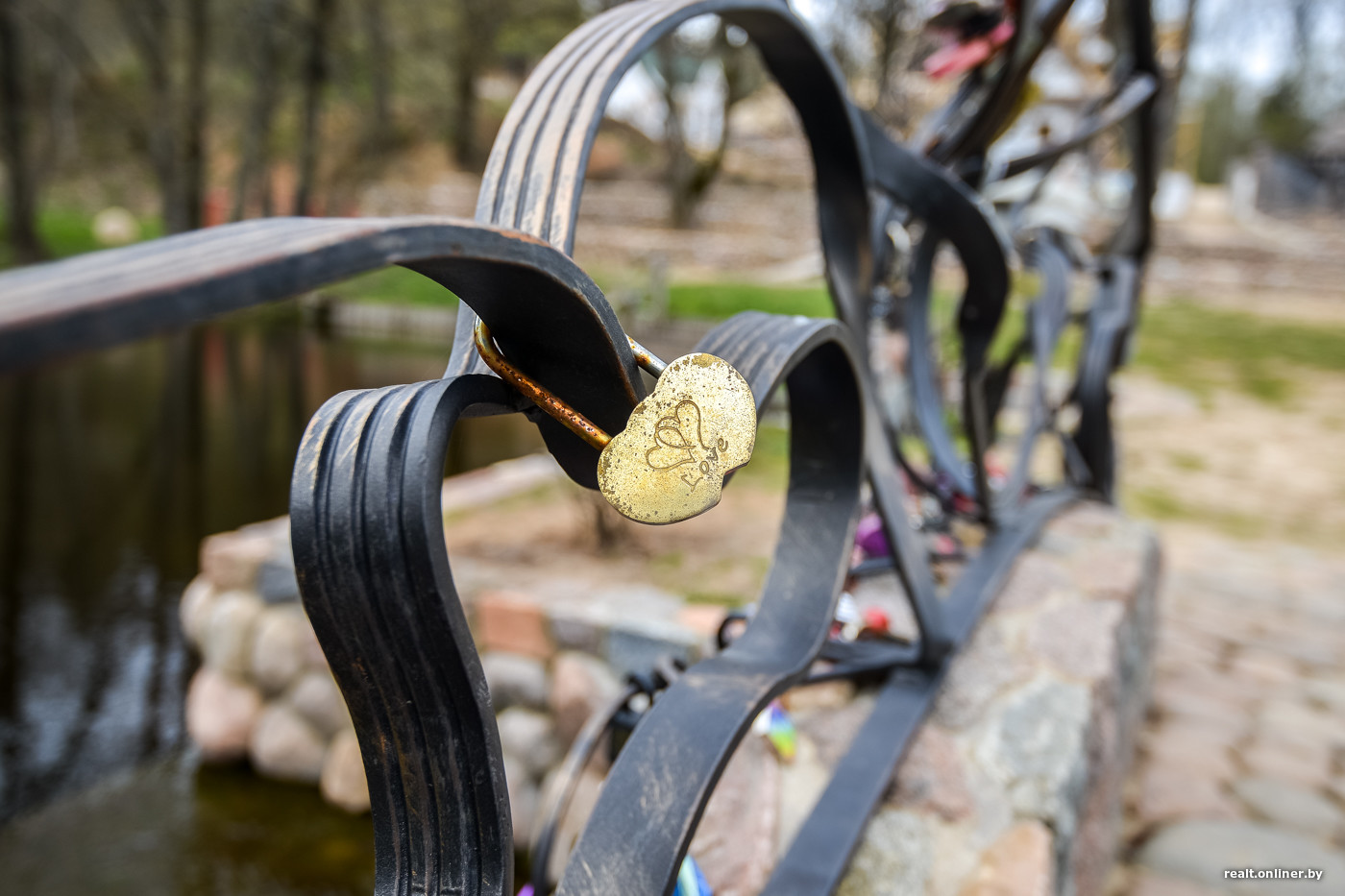 — If all my collapsed marriages depended on the lock, I would bring the world's largest lock and hang it here. But this is no more than a beautiful tradition, — the romantic says and leads to the house.
House of gnomes, ark, Colosseum and a well full of alcohol
Not everything is already finished here. Now the builders are working on construction of the ark and on copy of the Roman Colosseum. In the ark will be a huge tub on lion's legs and a bar counter.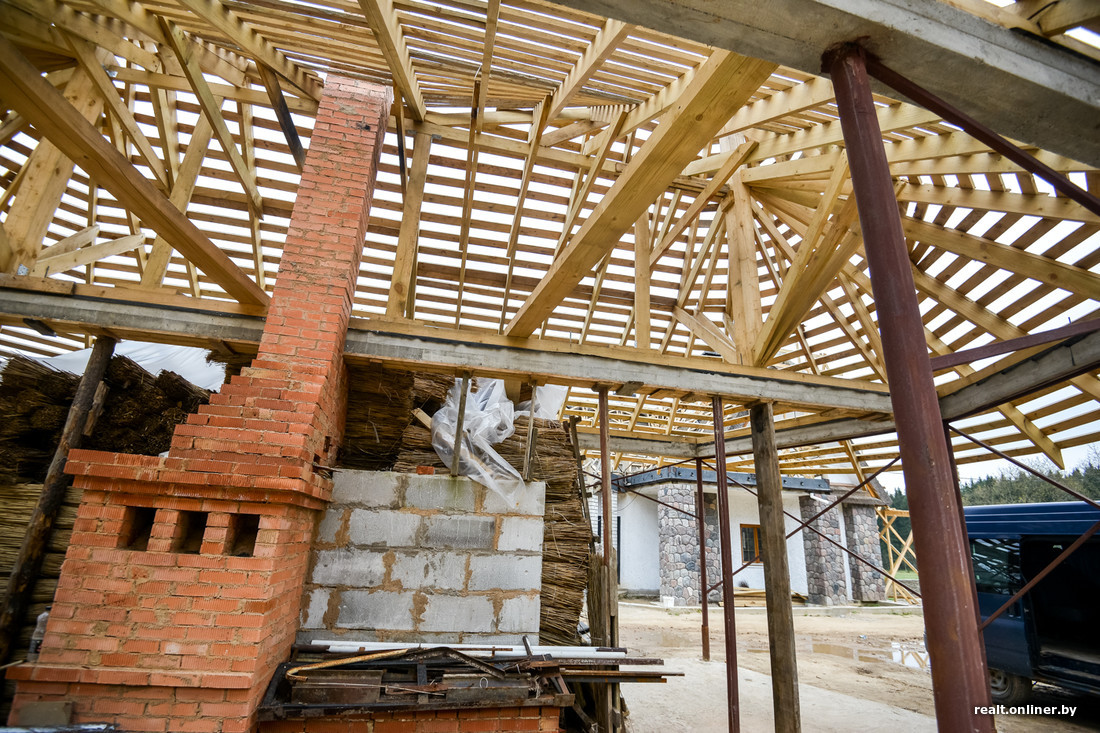 "Spirit of the Forest" is depicted at the entrance to the courtyard.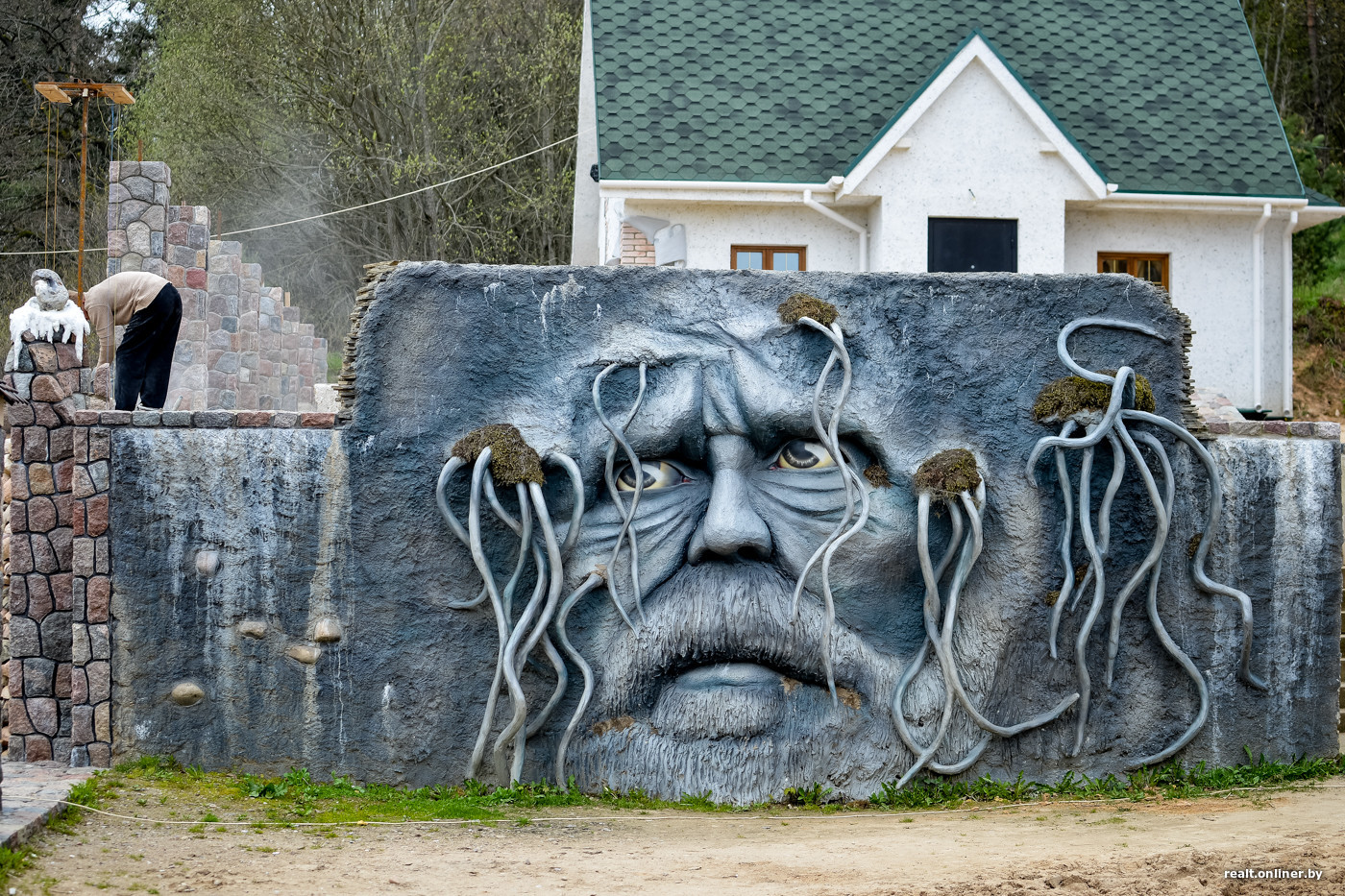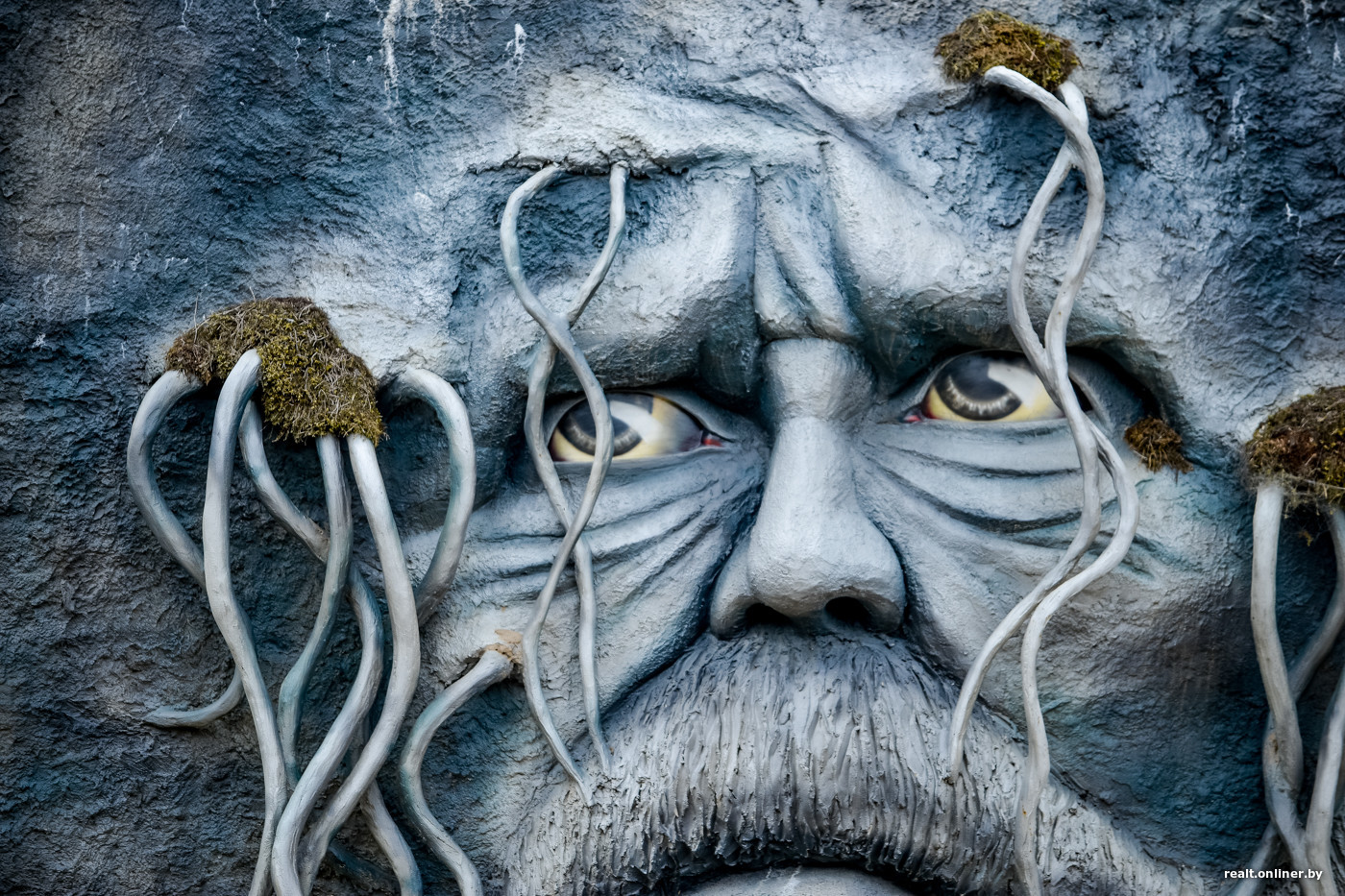 Next to it there is an engraving "Fallen Angel". Sergei is sure that one day people will smash it with a sledgehammer. He does not explain why.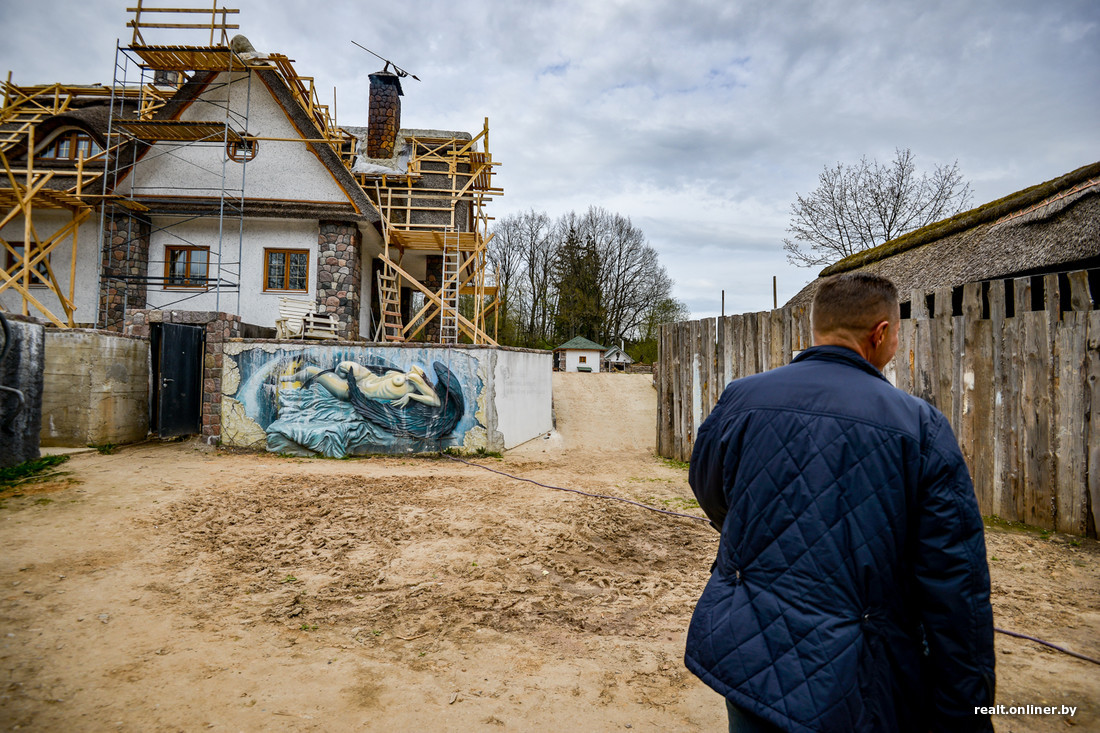 A little further – a luxurious concrete arbor with a well in the middle. Sergey wants to fill the well with alcohol. Above it there is a huge chandelier. The homeowner is sure that one should live modestly.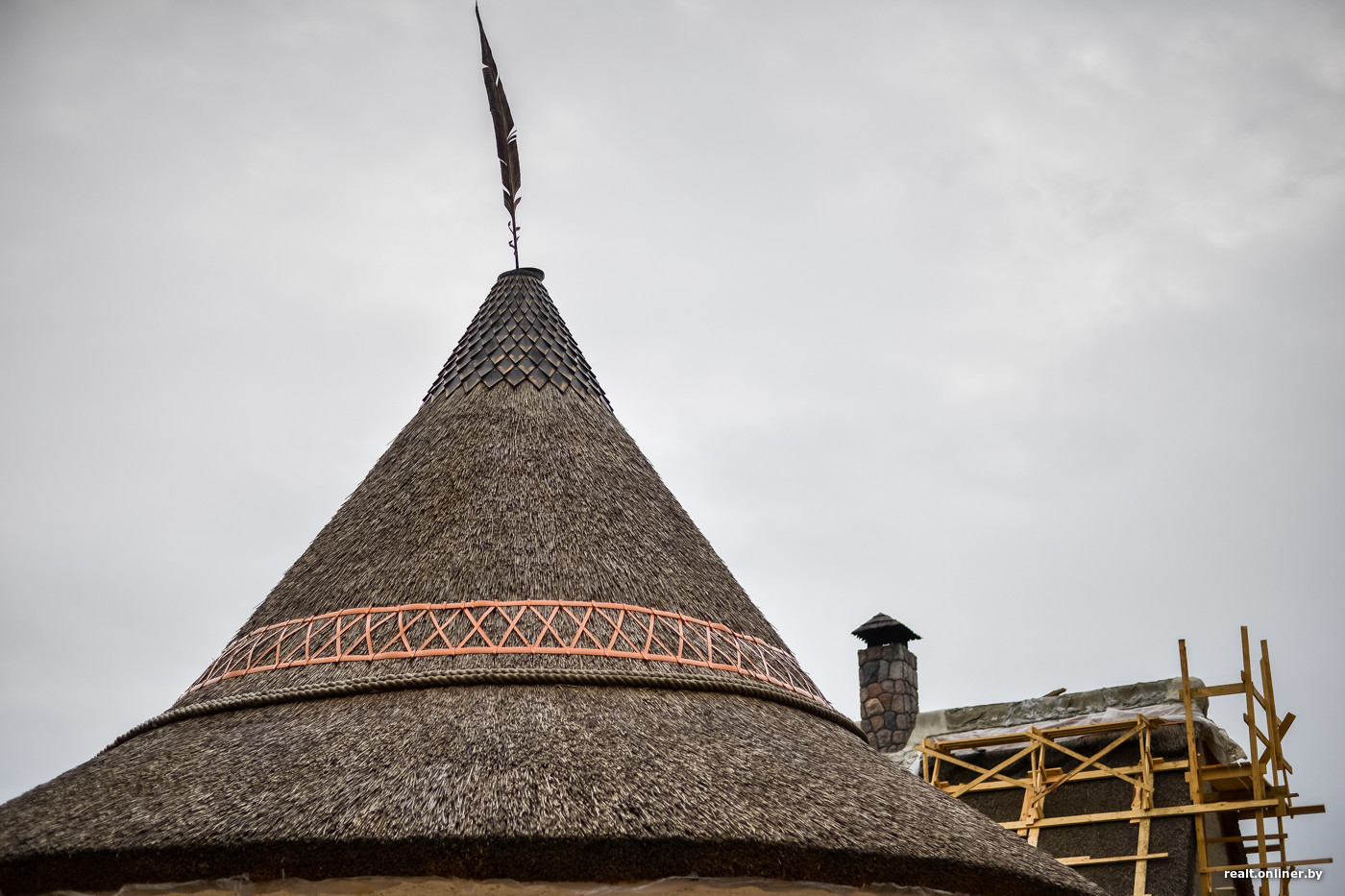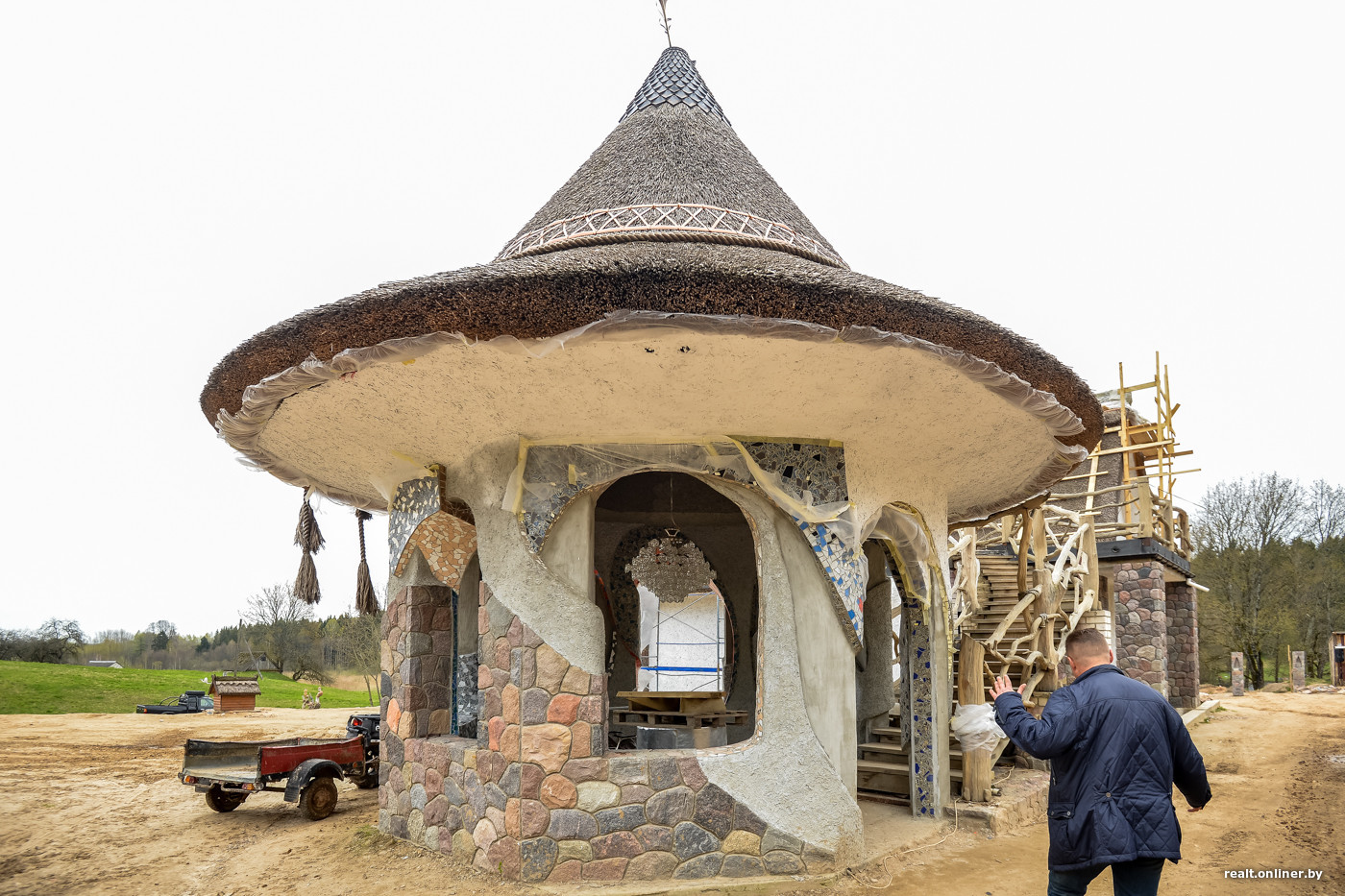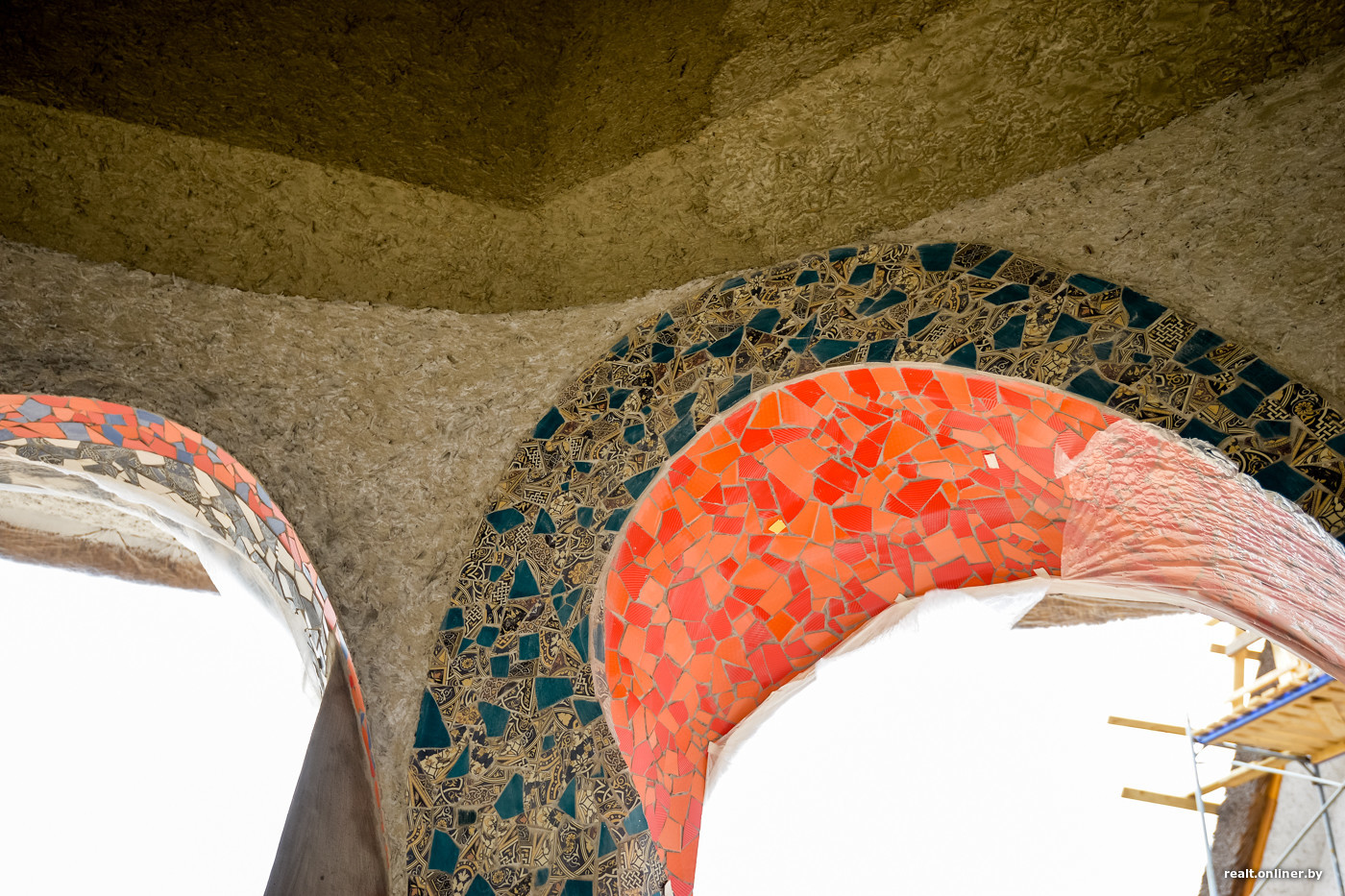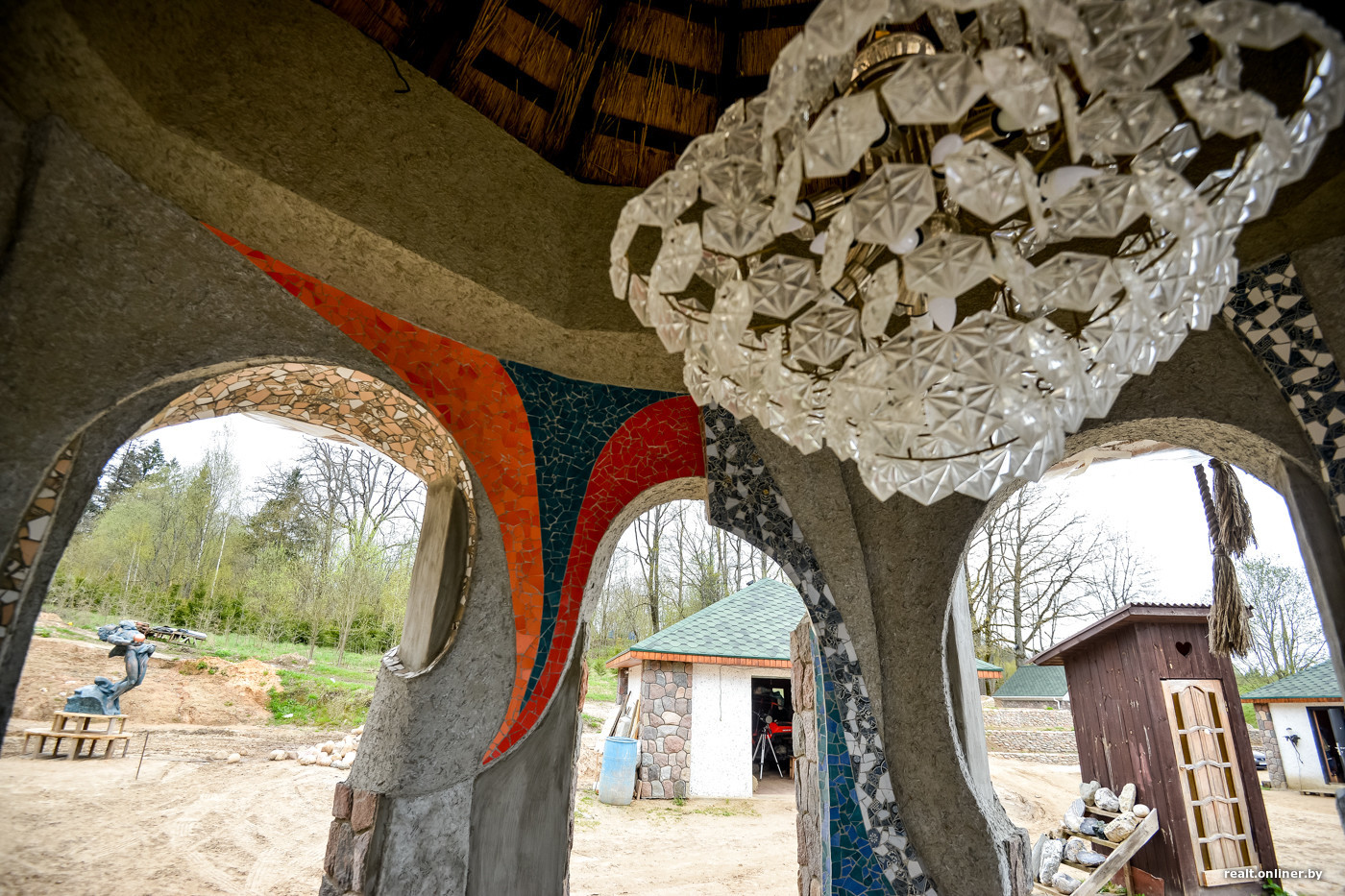 The walls of a small building near the house are decorated with canvases, on which depicted medieval builders inventing a perpetual motion machine. Speaking about these builders they are very similar to those who are working on this house." One looks totally like Sergey.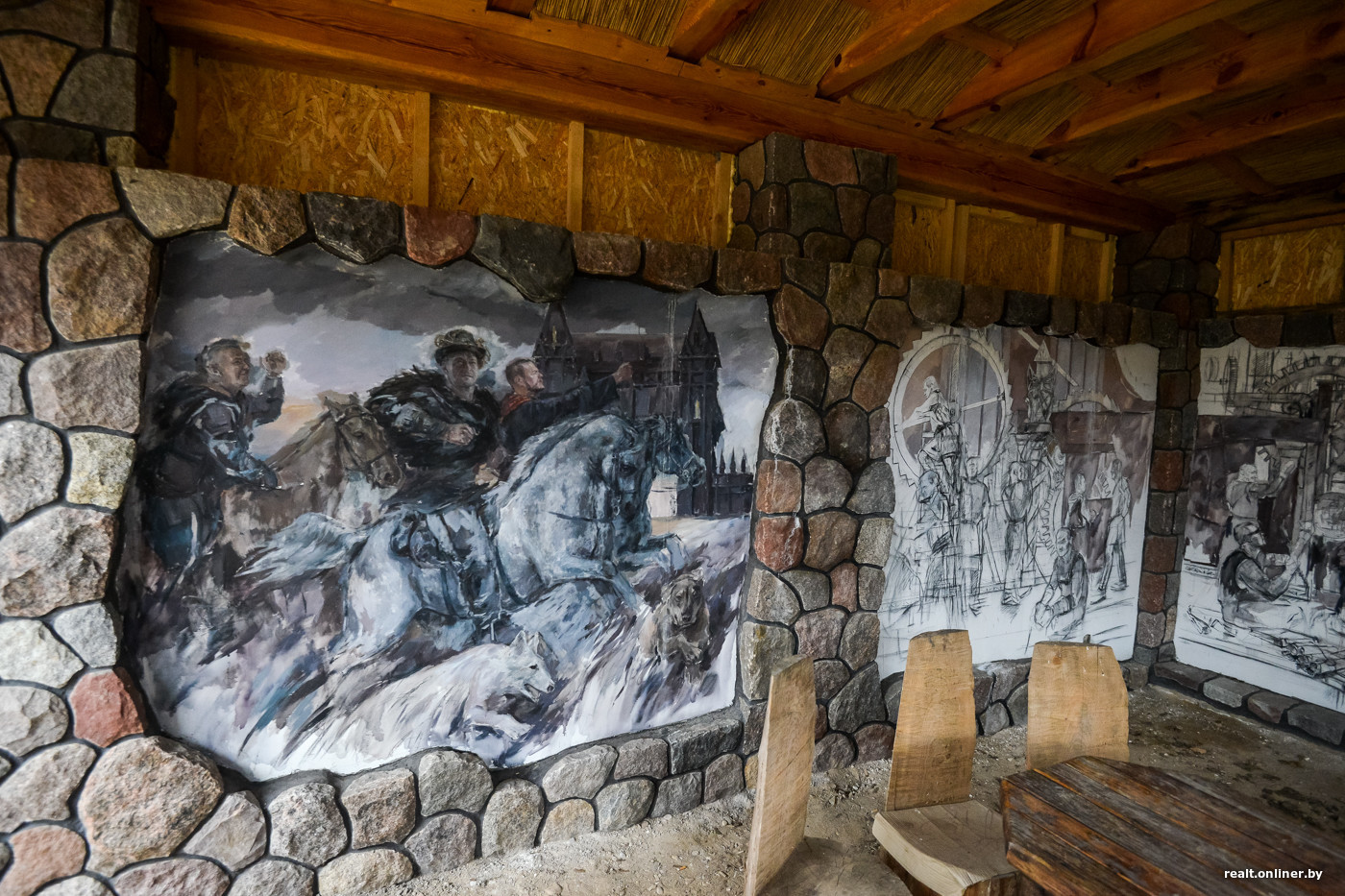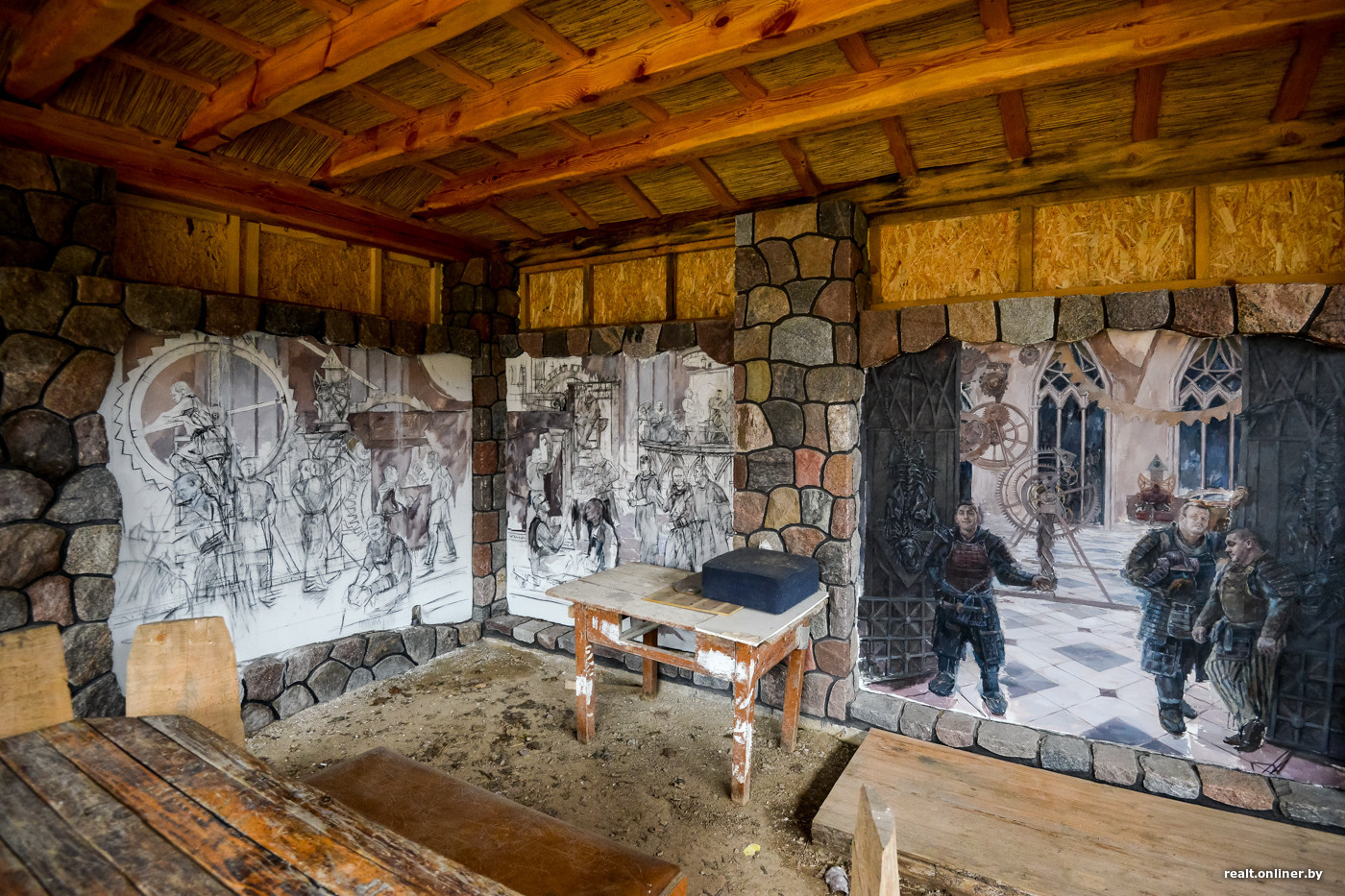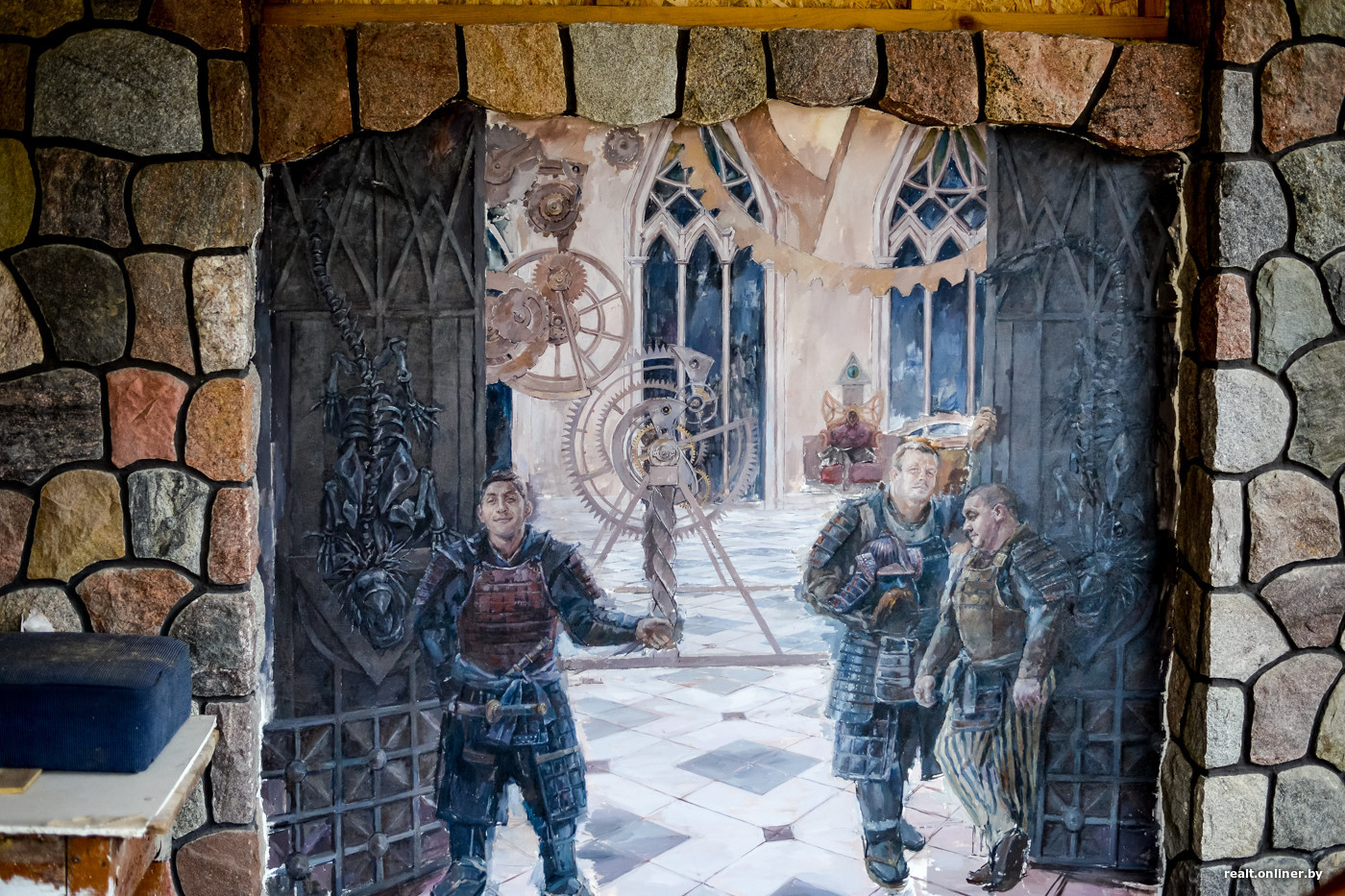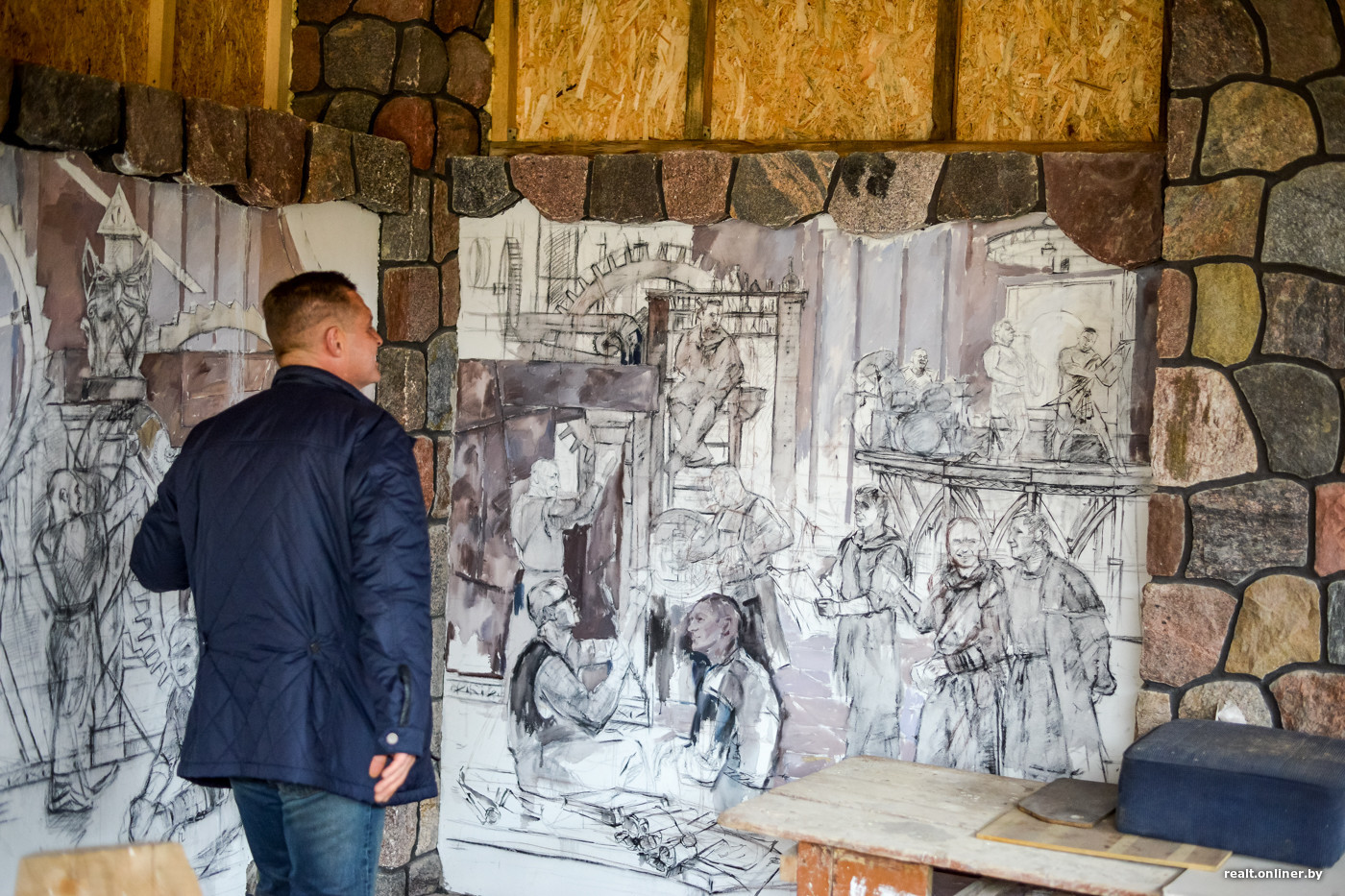 On one more engraving we can see a cat – Katka. Sergey claims that everything invented here is her merit. The philanthropist calls Katka his muse, whosoever it is.
According to the second version, everything done "is sucked from the finger" of bricklayer Andrew.
— When Andrew did the loopholes in the fence, the stone fell on his finger and blood spurted. Since then, Andrei bears a proud name – Bleeding, and everything what invented I suck out of his finger.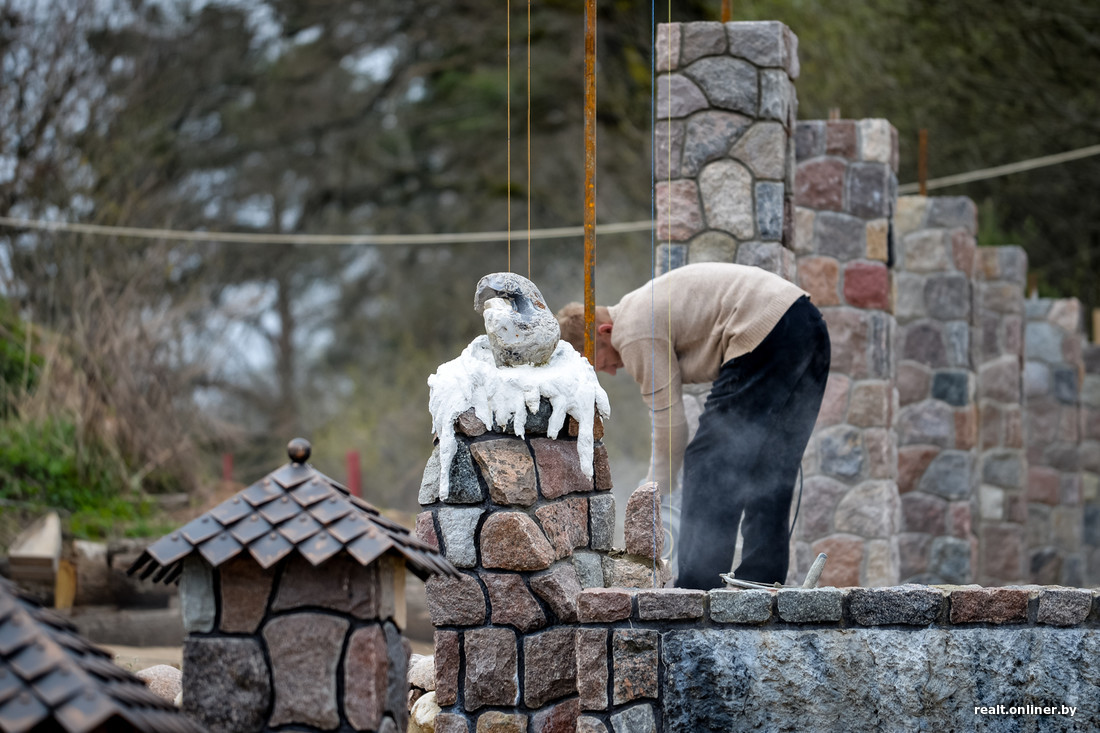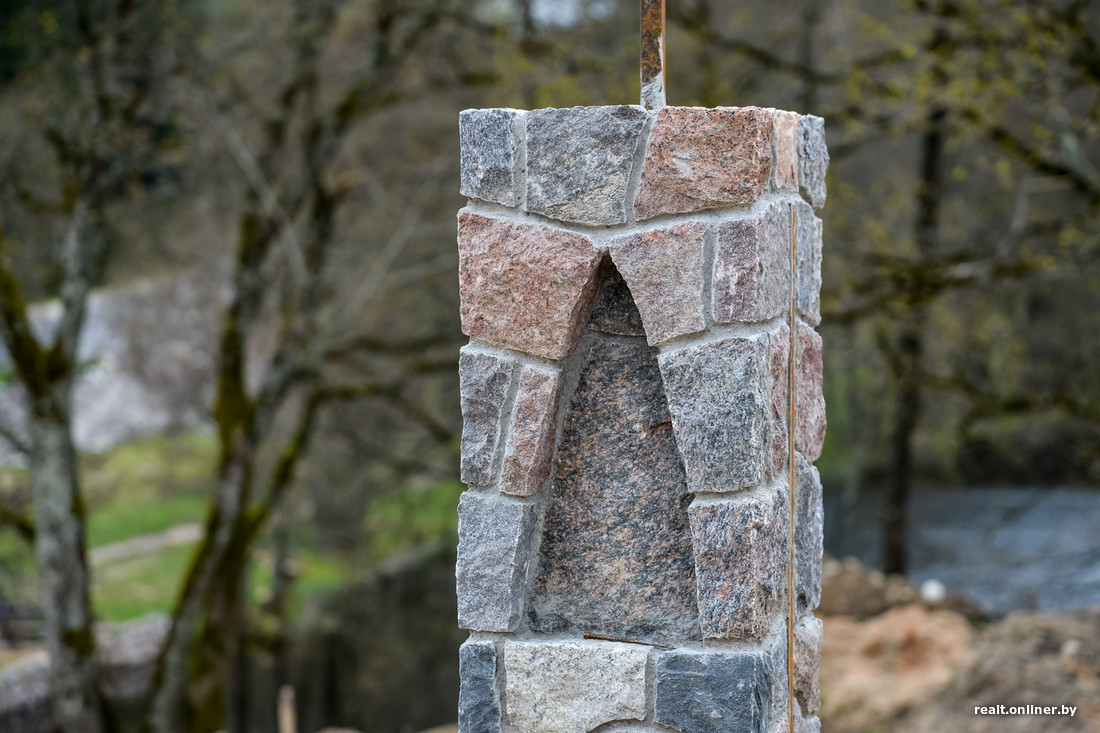 In the backyard there is a sculpture showing how a toad strangles a creative person holding the Earth in his hand.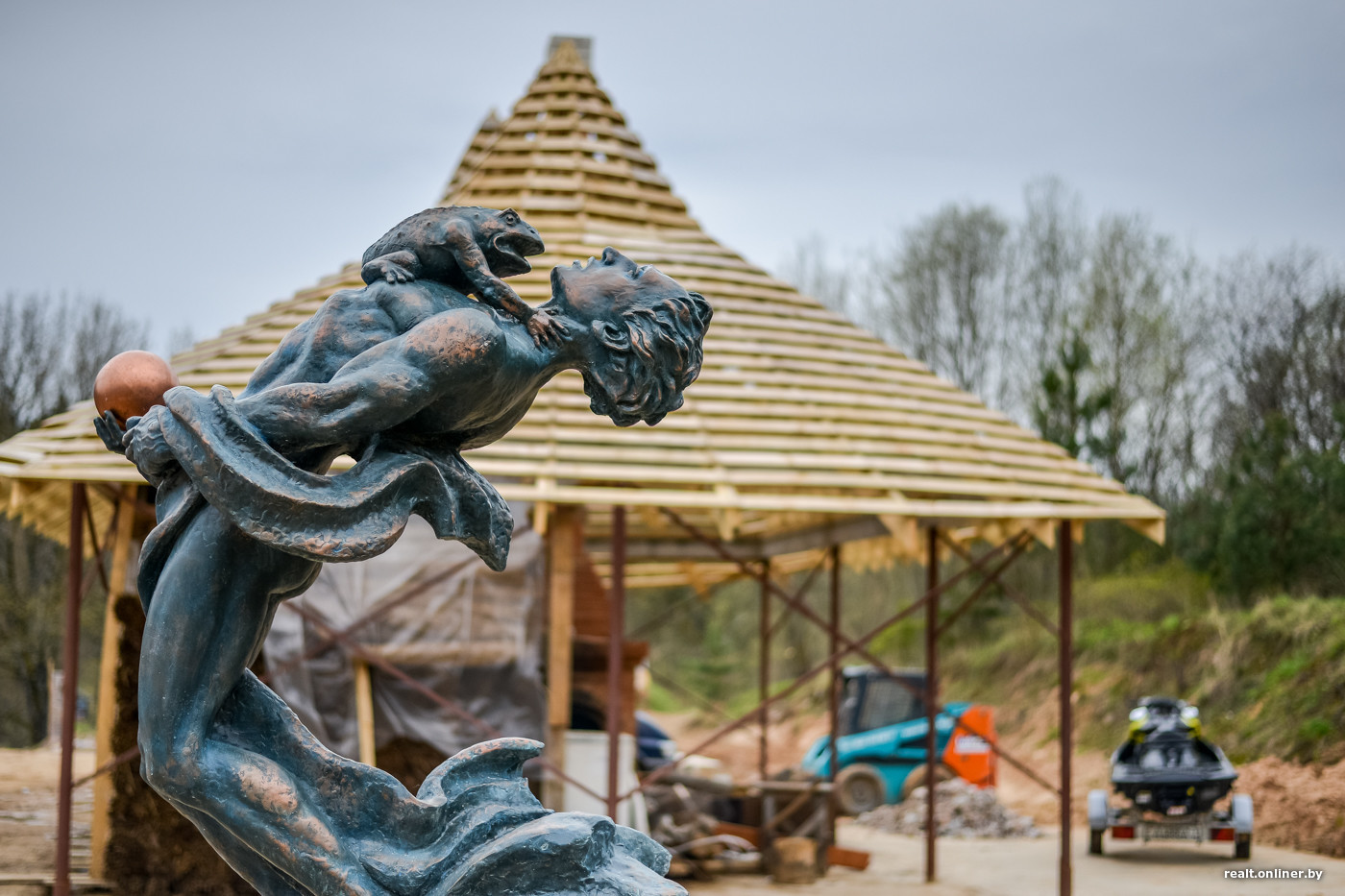 — The toad strangles all creative people, but it must be fought with, otherwise everything will be in vain. This is an endless battle, and it is impossible to defeat a toad, but also you can not give up. She's also strangling me, but I'm not giving up! And you don't dare!
Near the entrance to the house there is a temporary builders' cabin, "insulated" with mobile phones.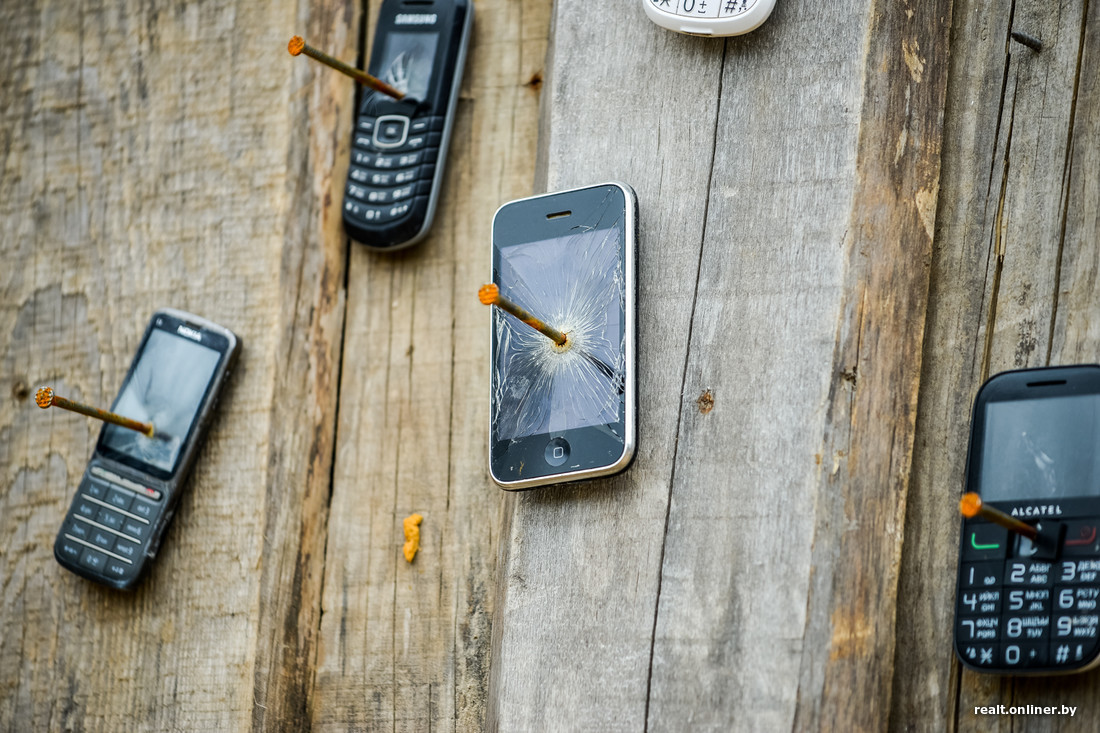 "House of the Gnomes". According to Sergei, all the money for the construction of numerous buildings is brought by them. These gnomes are serious guys with international connections. Otherwise, wherefrom in their house is the Canadian cedar?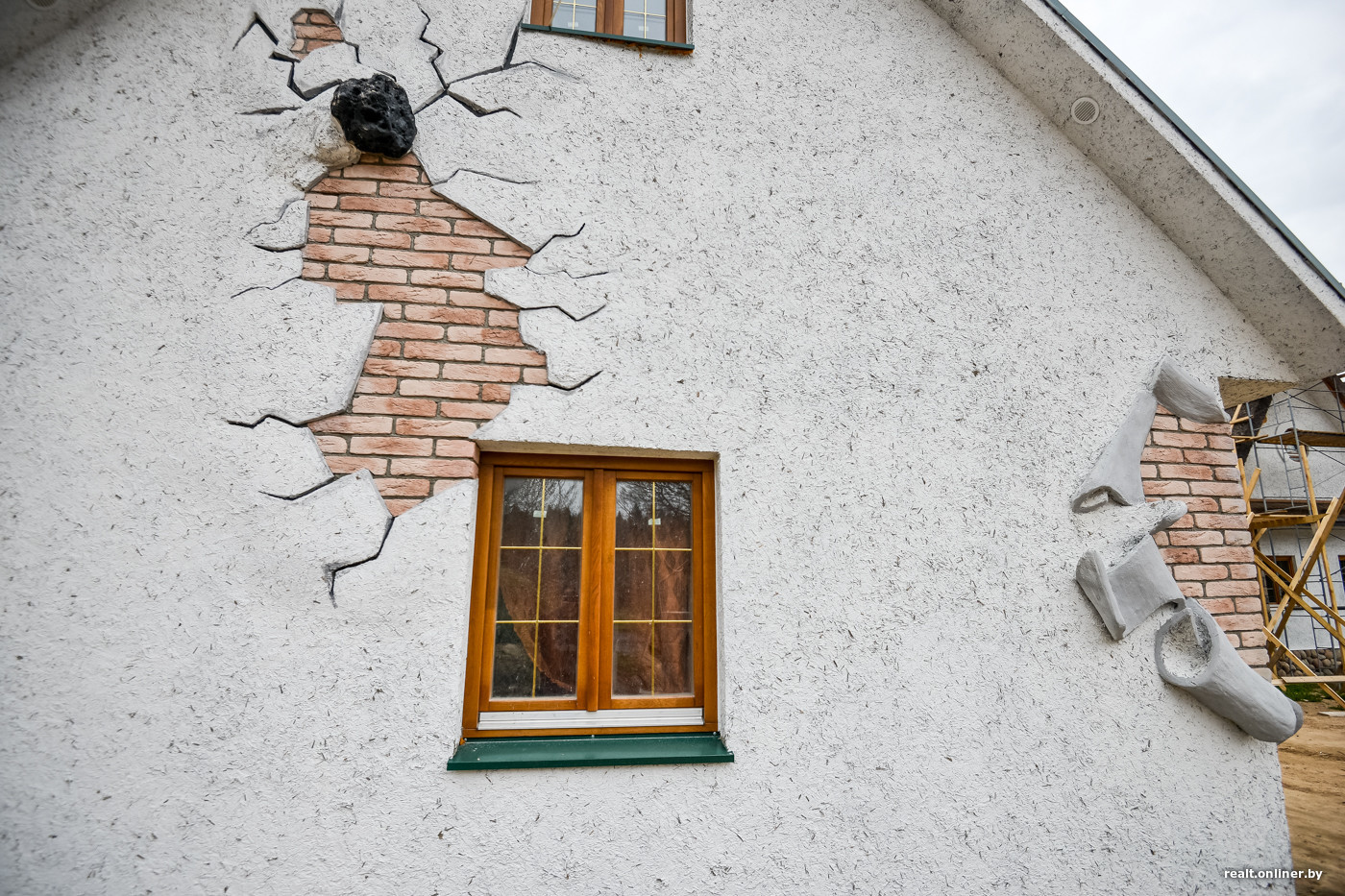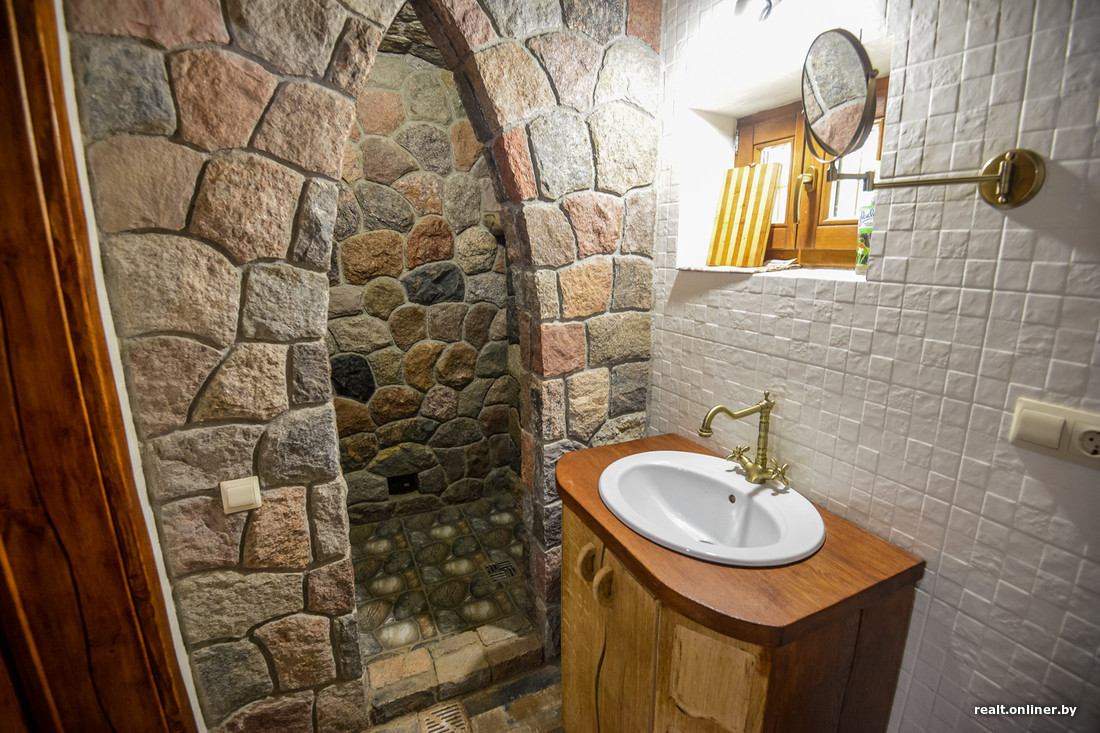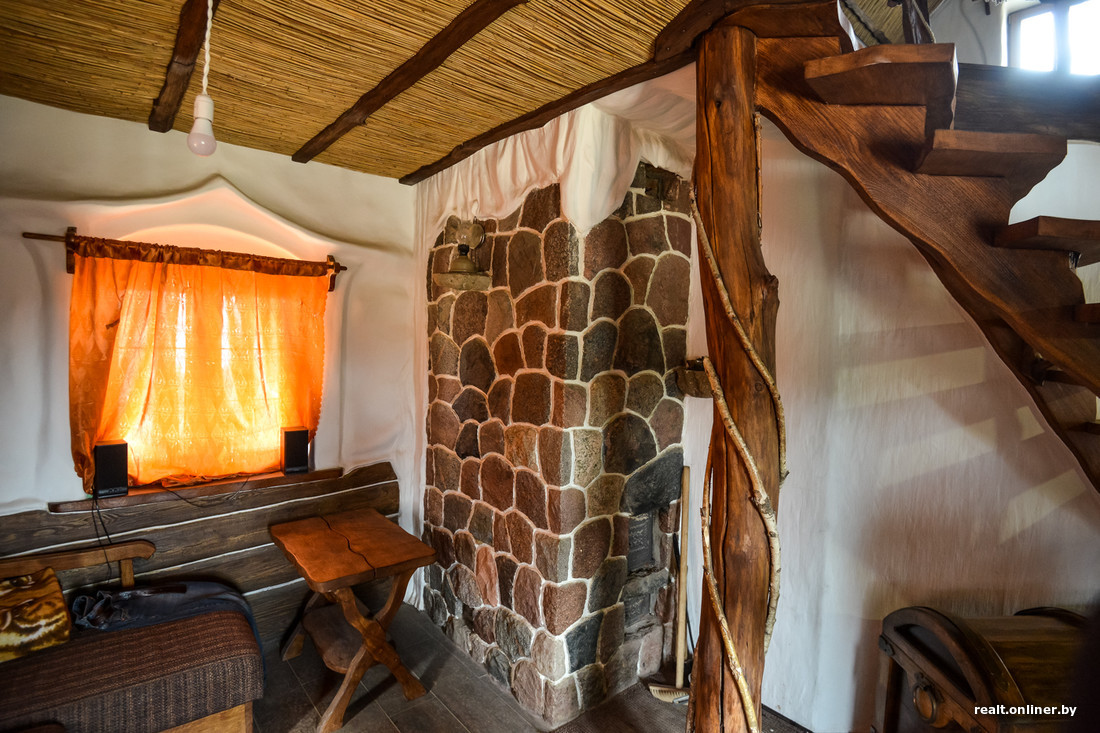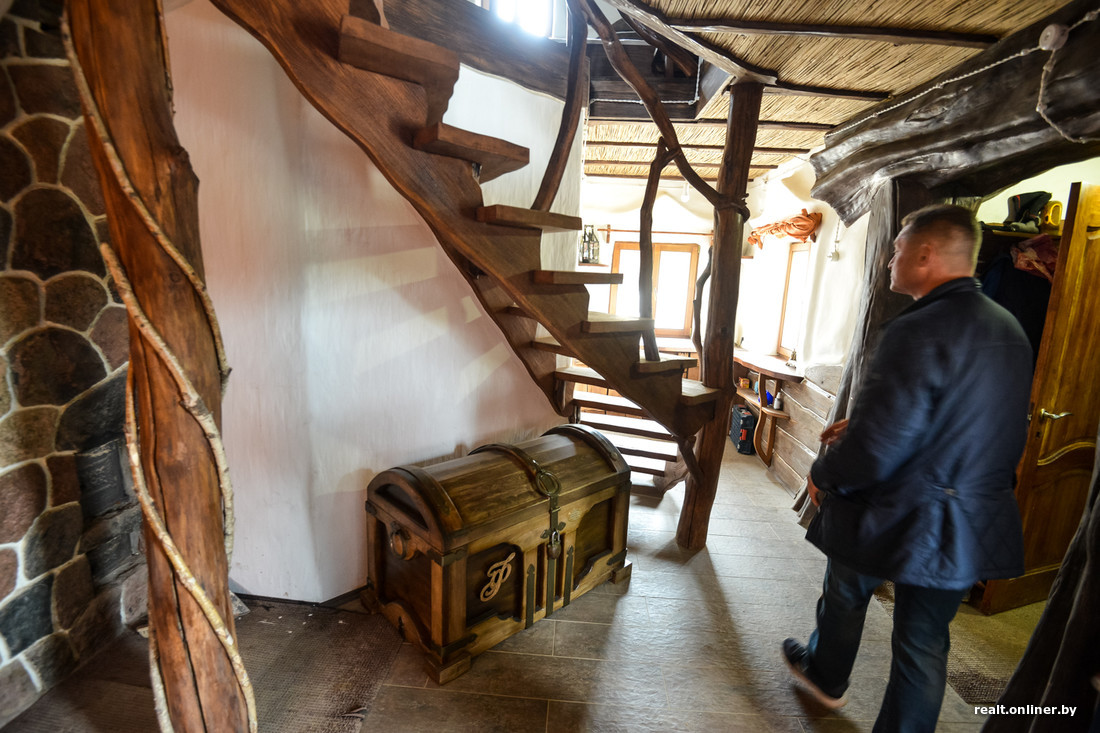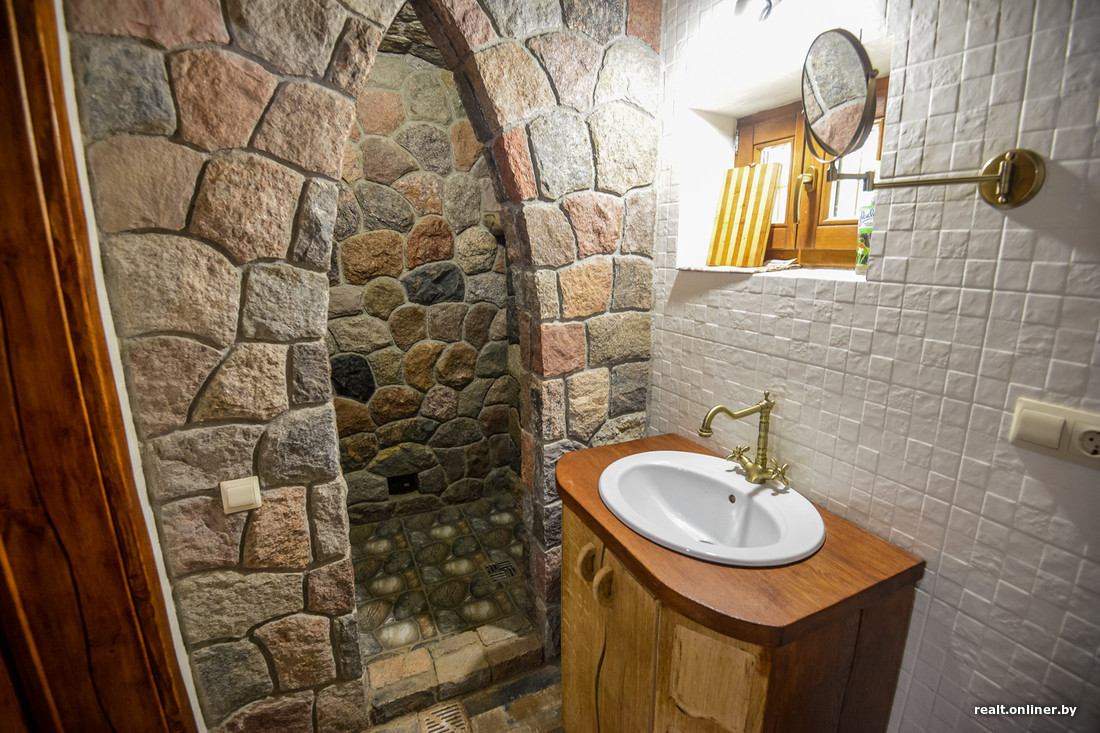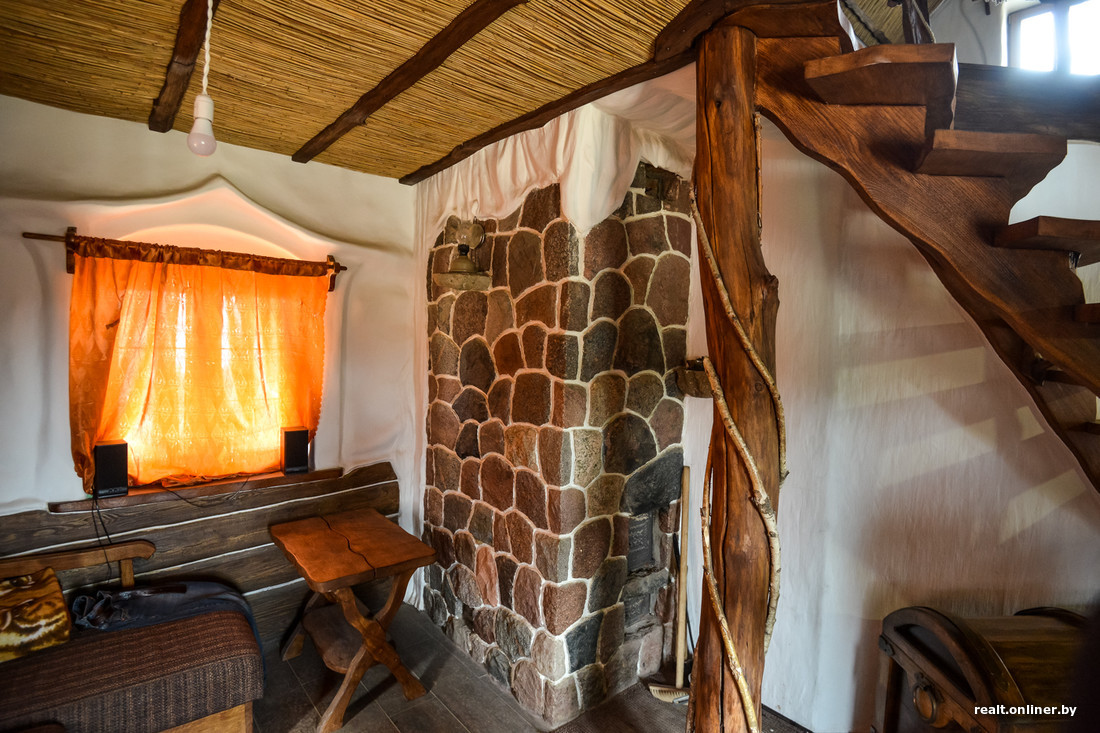 — Gnomes mine small emeralds from my garden, and I exchange them for gold from a forest fairy (we are in excellent relations with her). For more information, contact the tax authority,— jokes the host.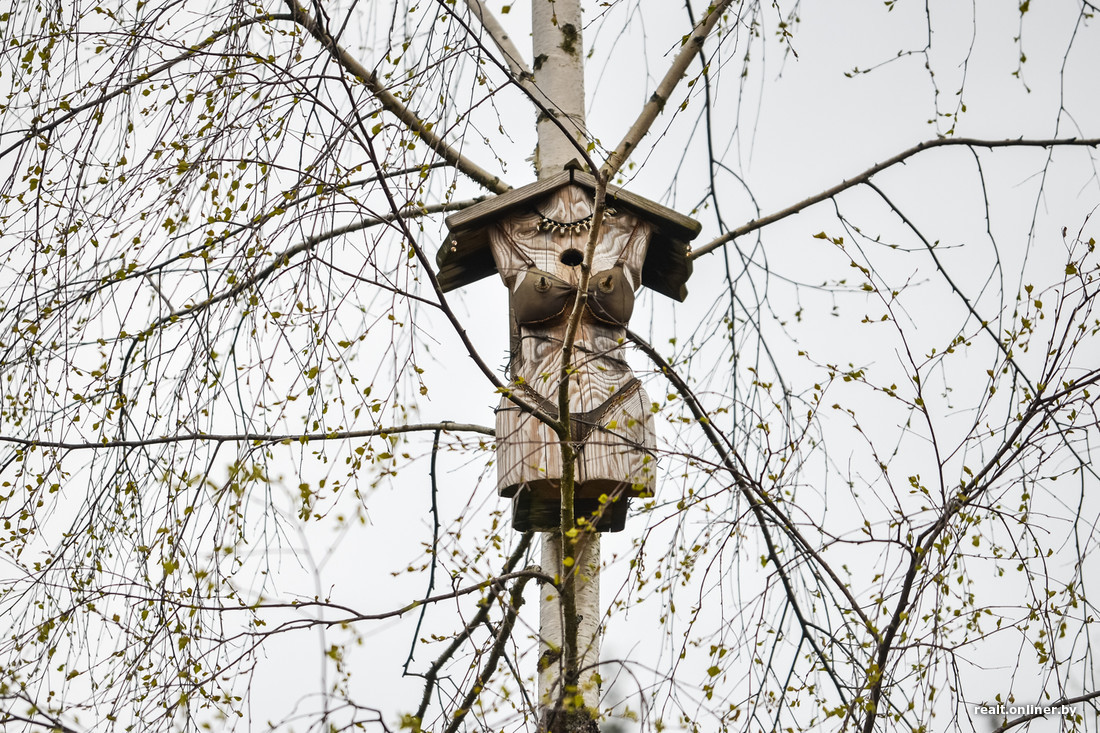 Birdhouse
Cursed old house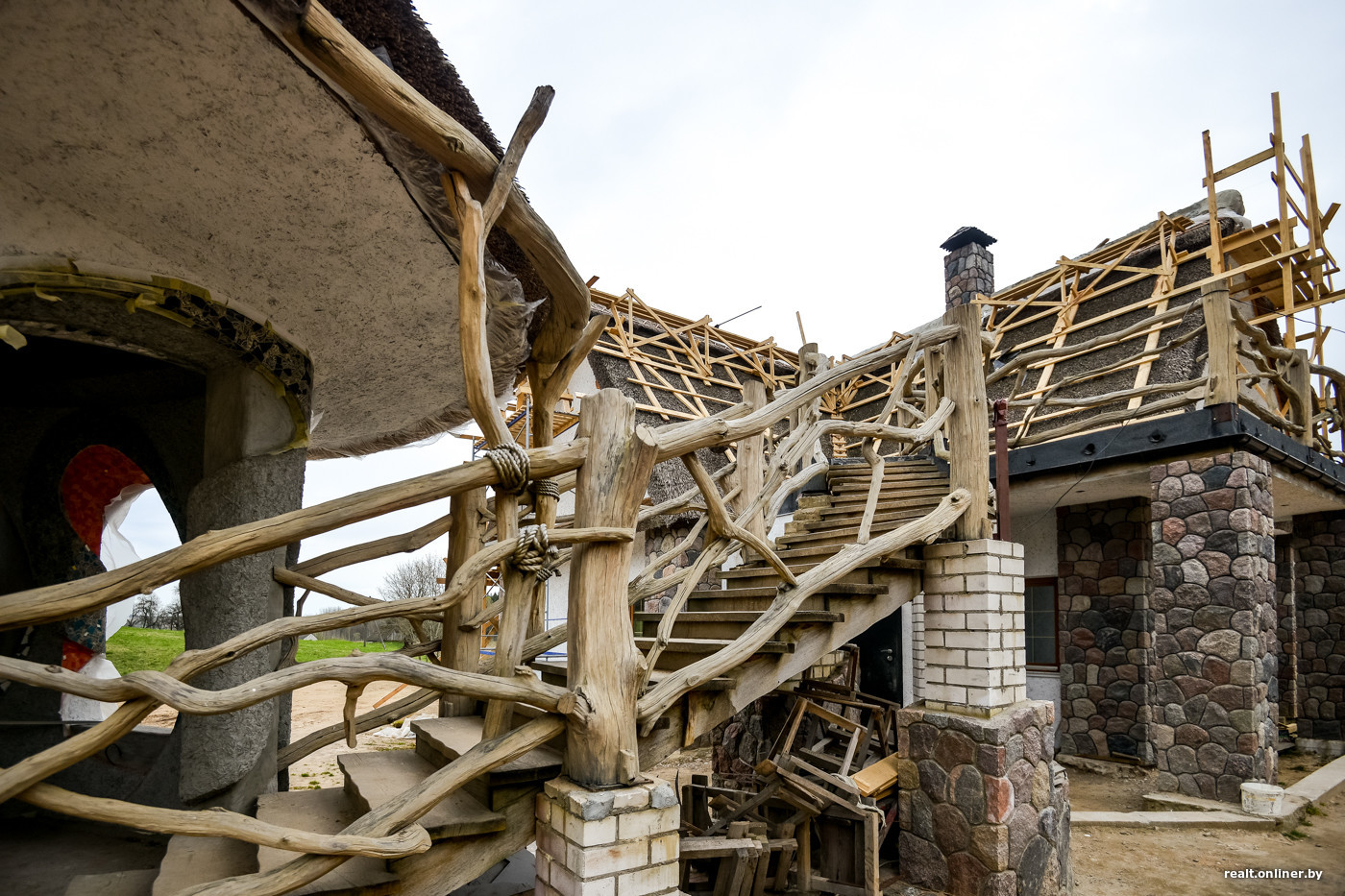 We pass into the house. When it was bought, the owner does not say.
— I live in happiness, and therefore, in timelessness, — the businessman again evade the answer.
— I bought this house from the former chairman of the city executive committee. He did not want to sell it for a long time, but I got it. I really wanted to get exactly this house: it has his history. In August 1969, Vladimir Vysotsky and Marina Vladi lived here for a week. I decided that I had to save the walls of the house and not to demolish anything.
The room where Vysotsky and his wife lived, was decorated with a huge portrait of the musician, done by Sergey's order.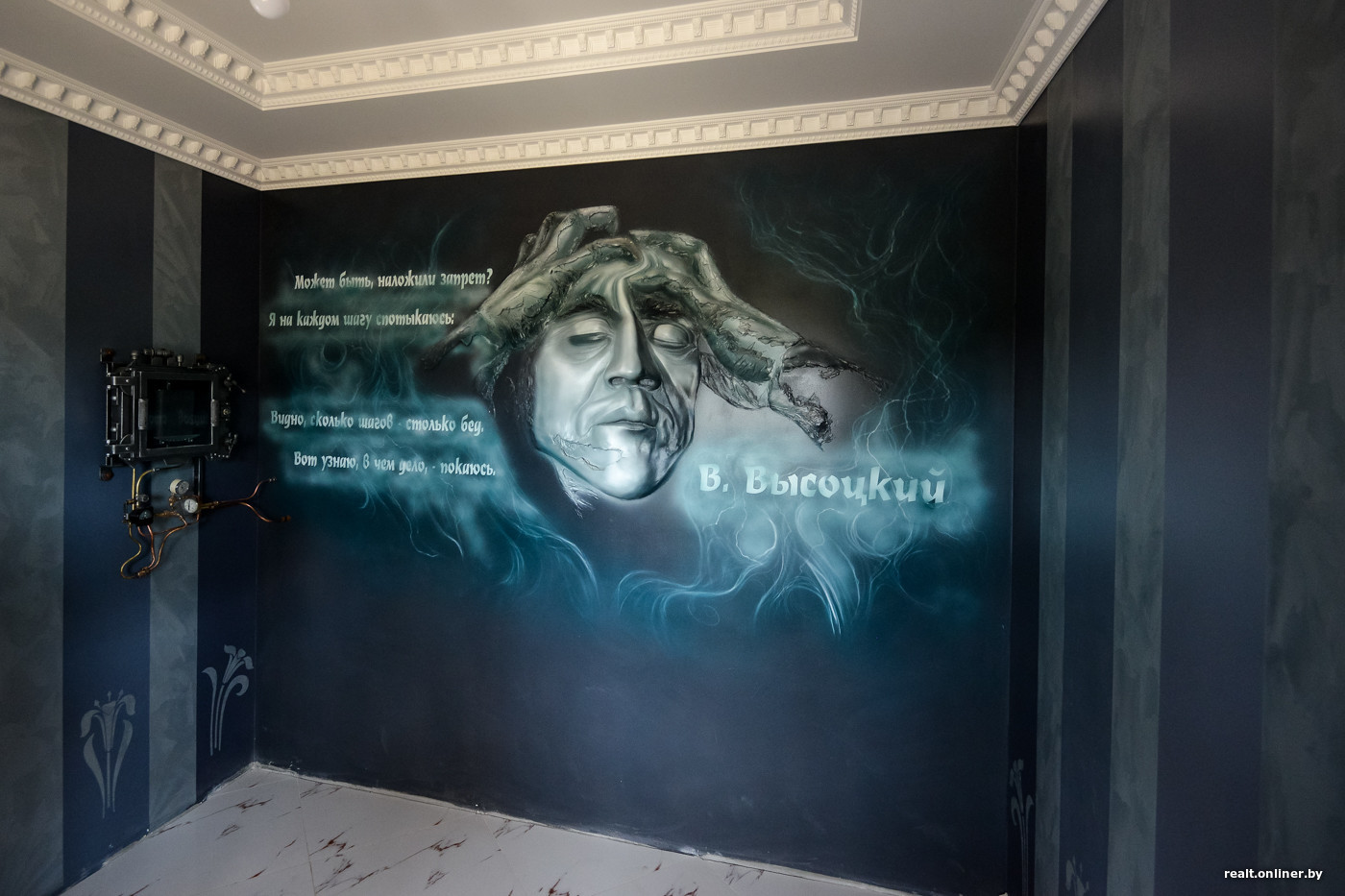 On the walls of relics' museum the 120-year-old collection of poems by Adam Mickiewicz is kept.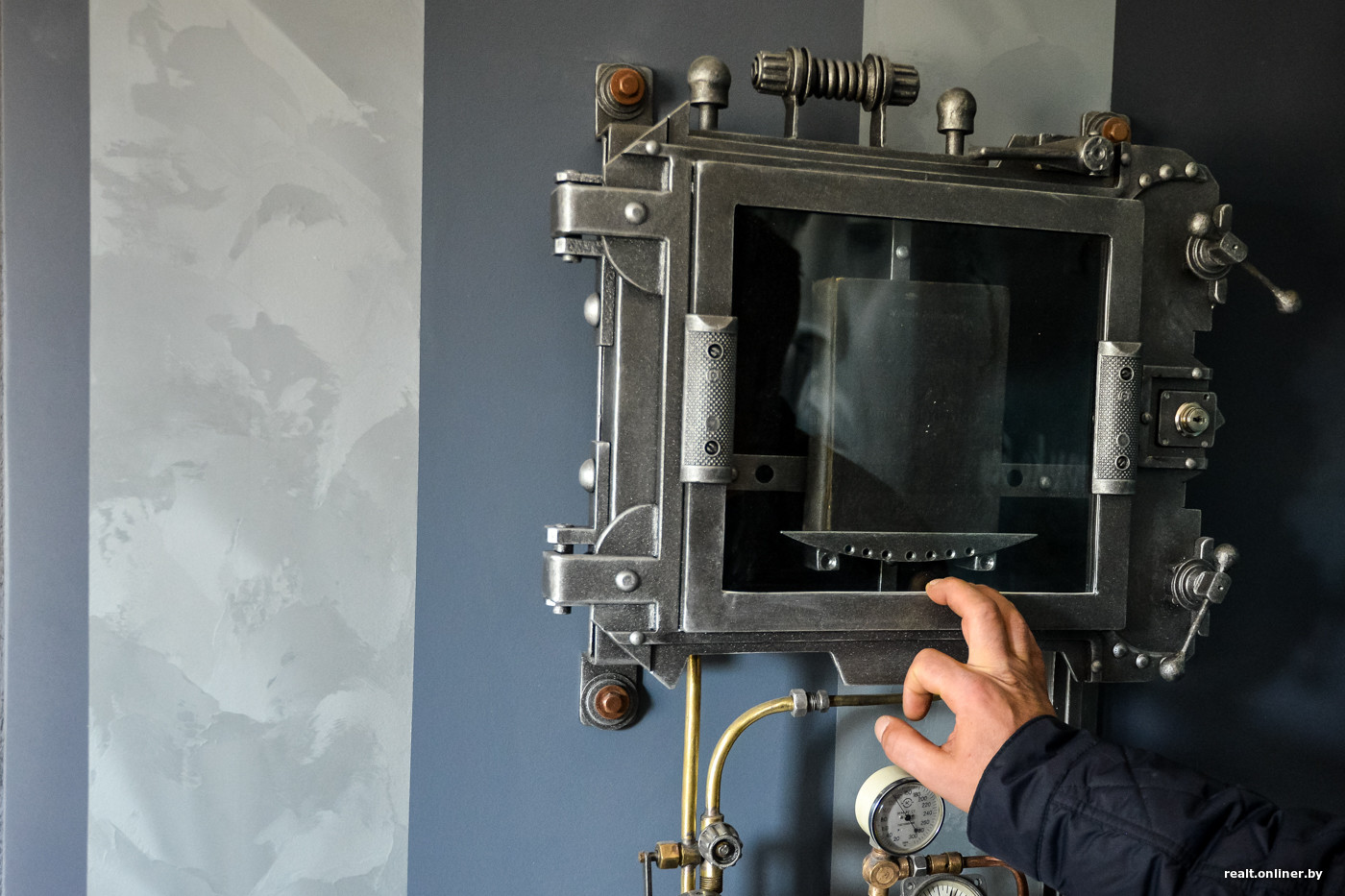 We pass into the bright spacious room, which Sergey calls the "hall of the Frenchman's Muse". For some reason the businessman is known under such a nickname in Novogrudok.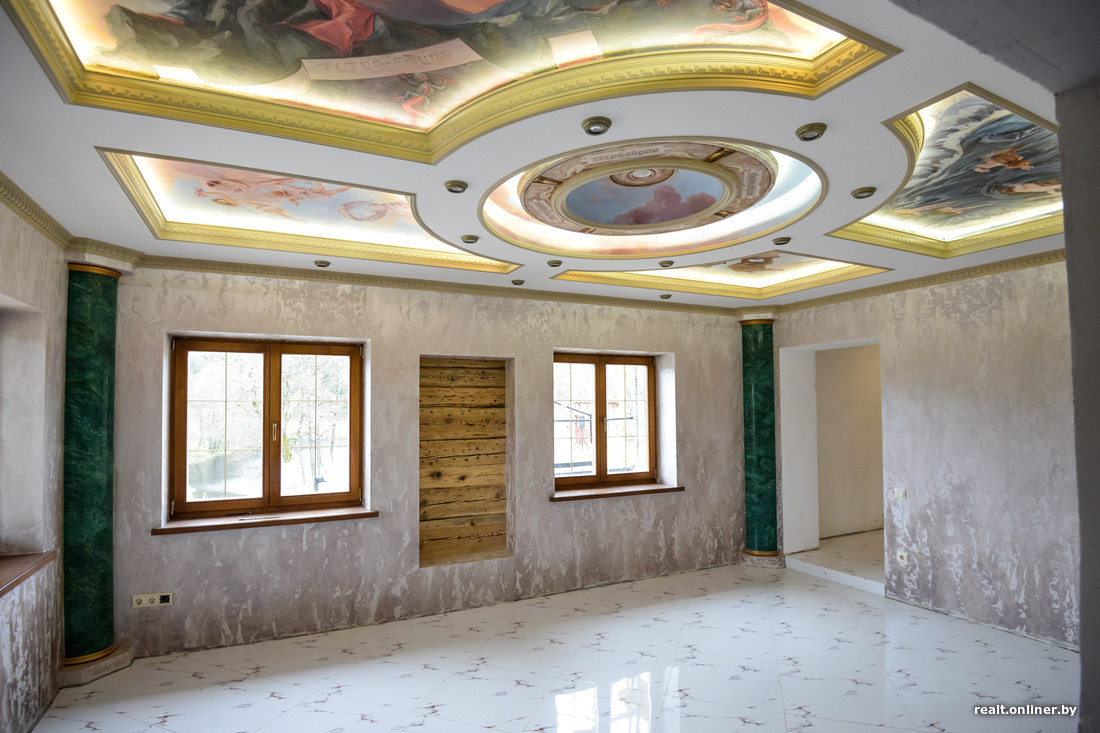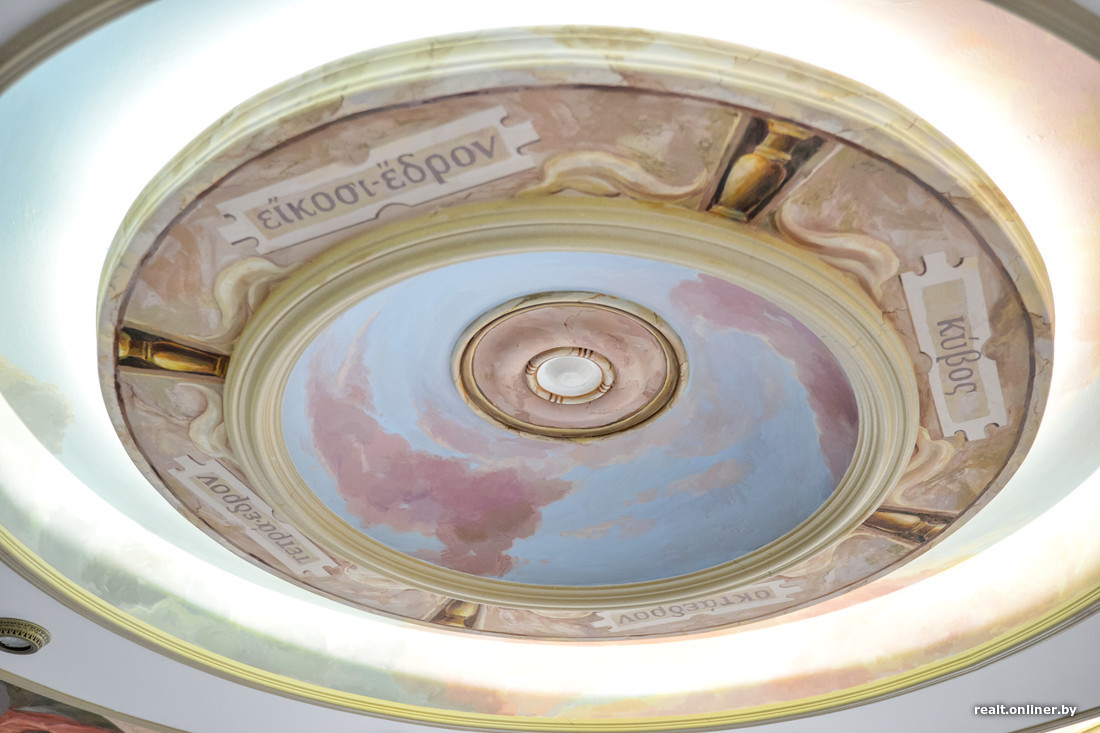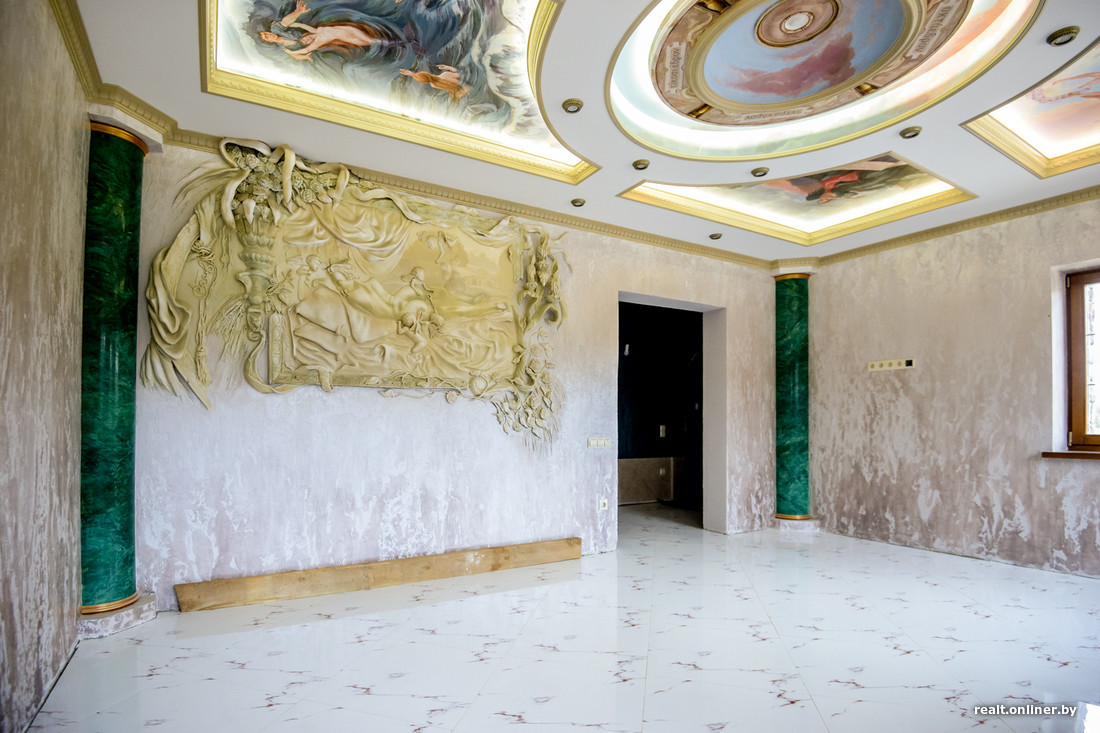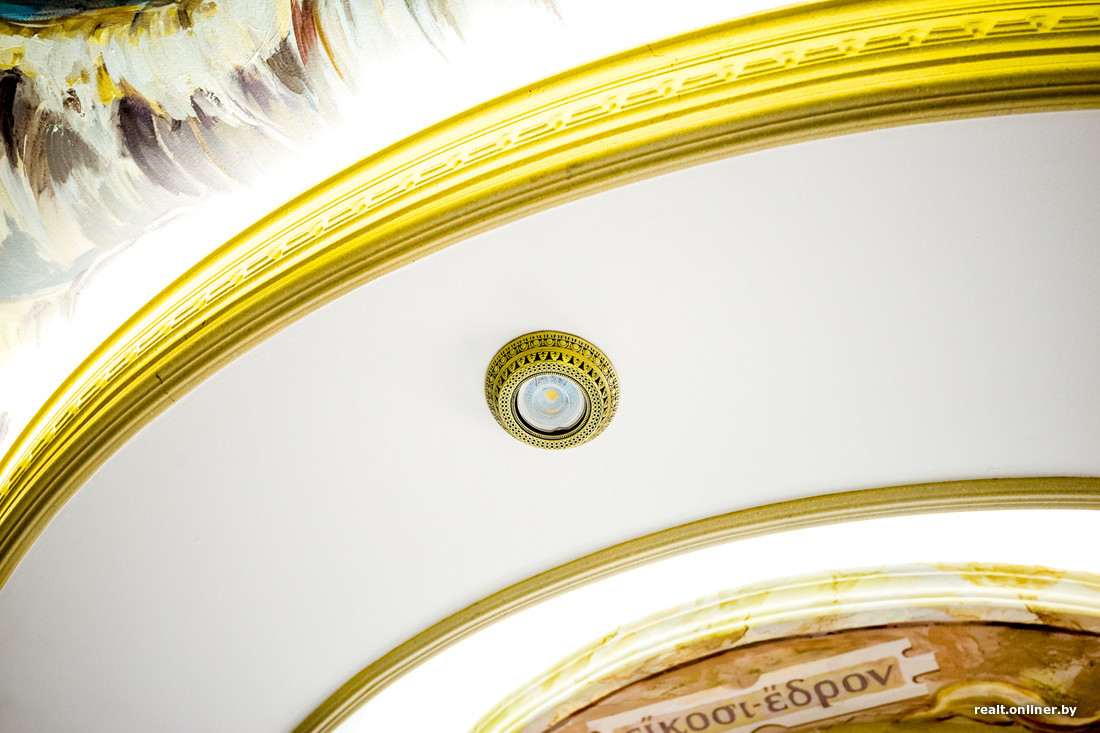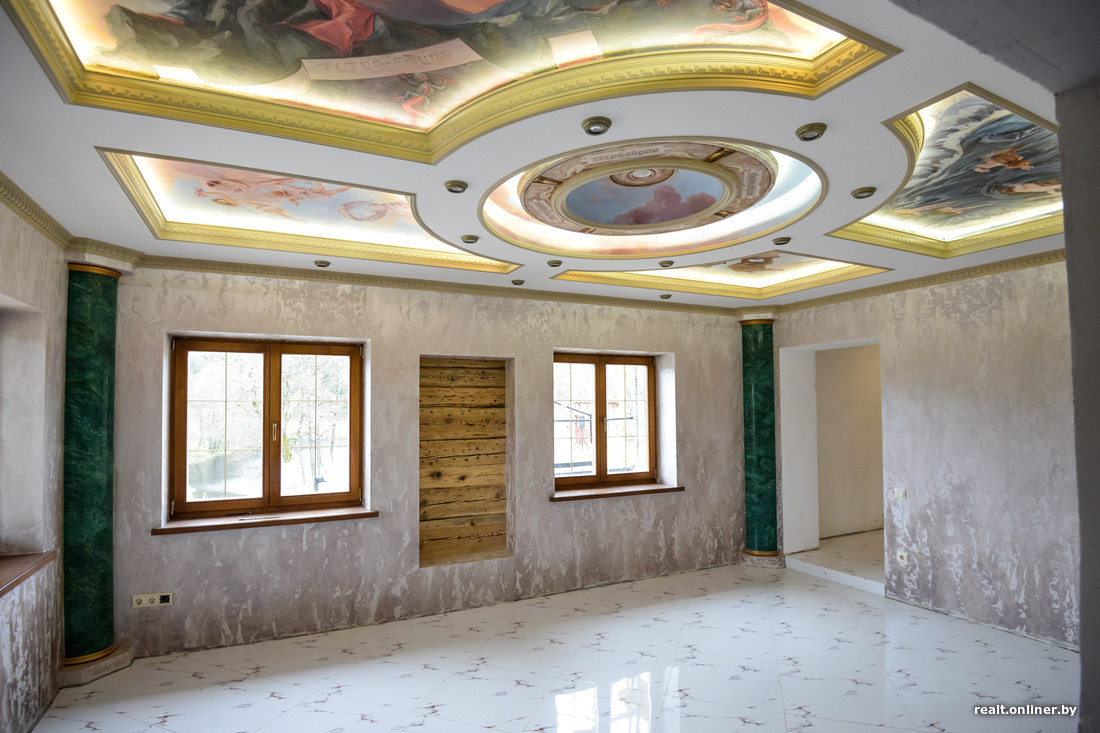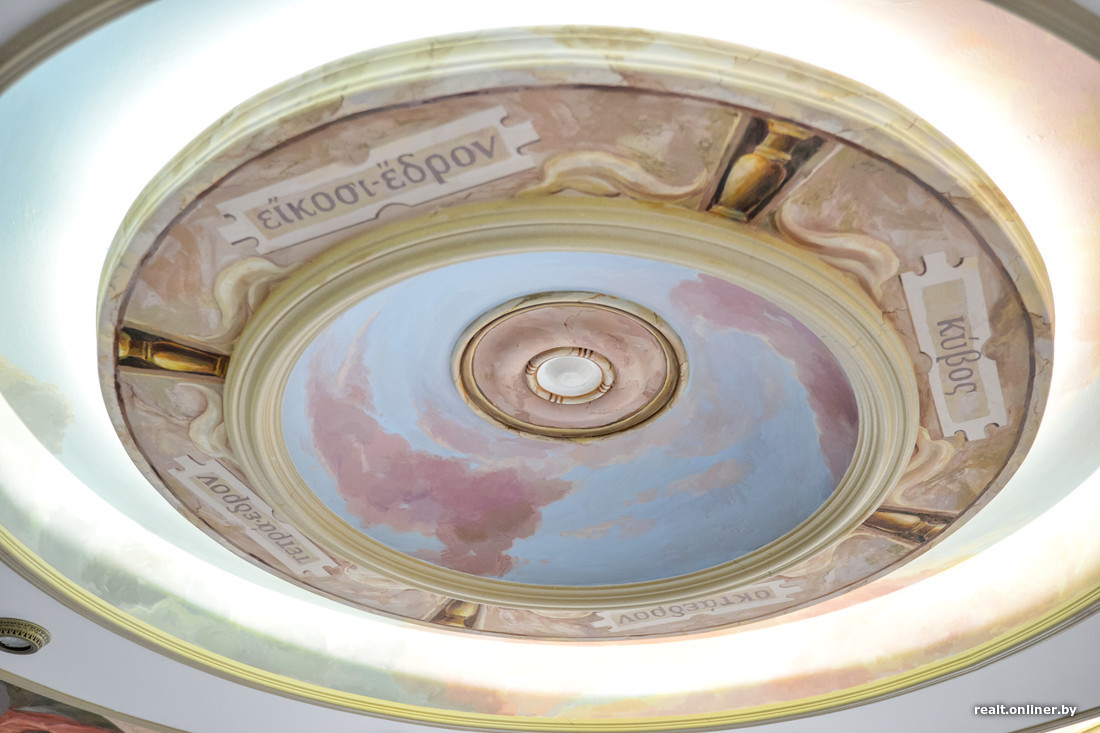 Village toilet.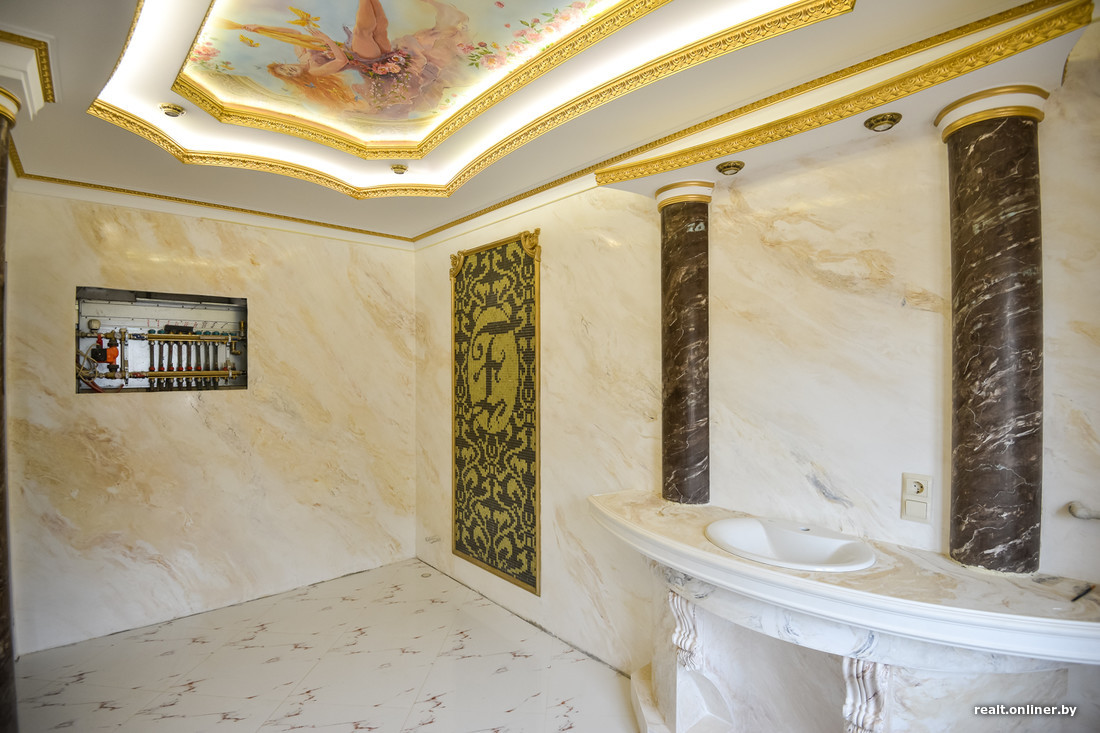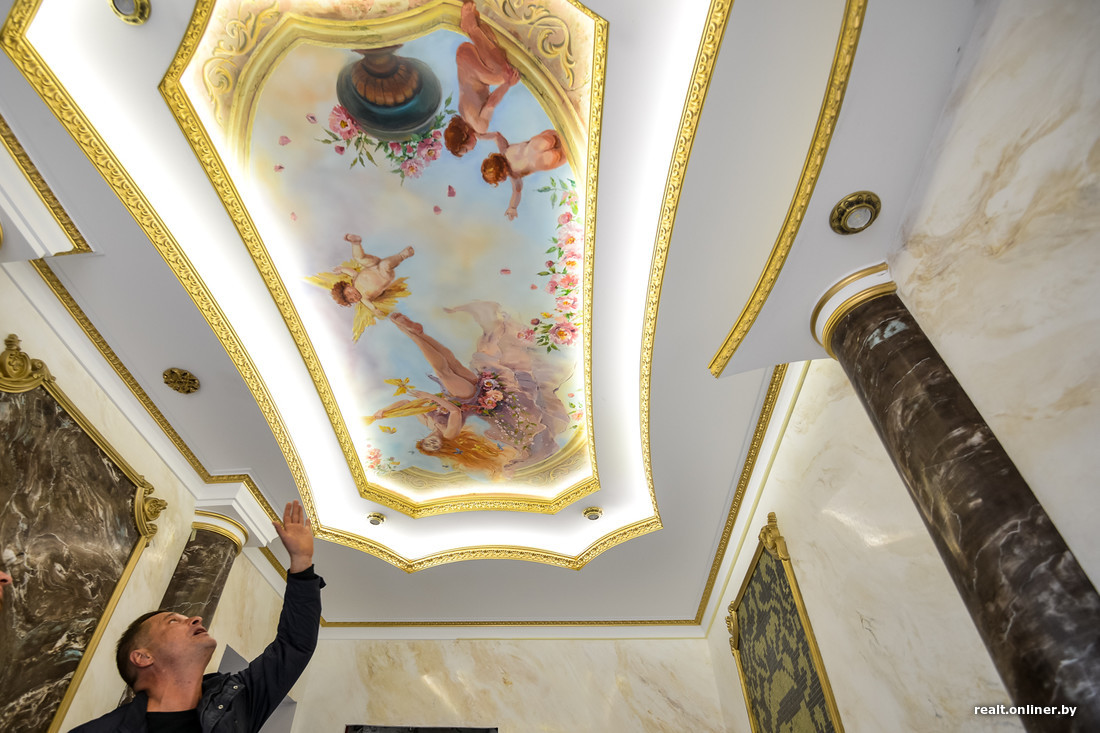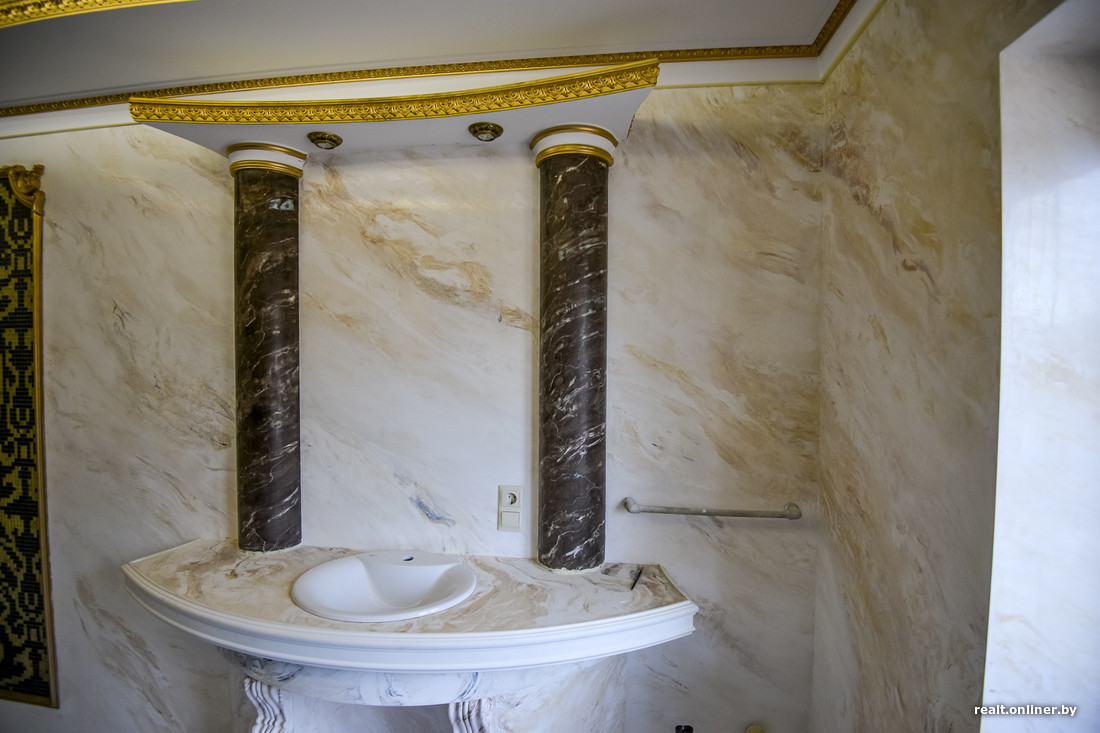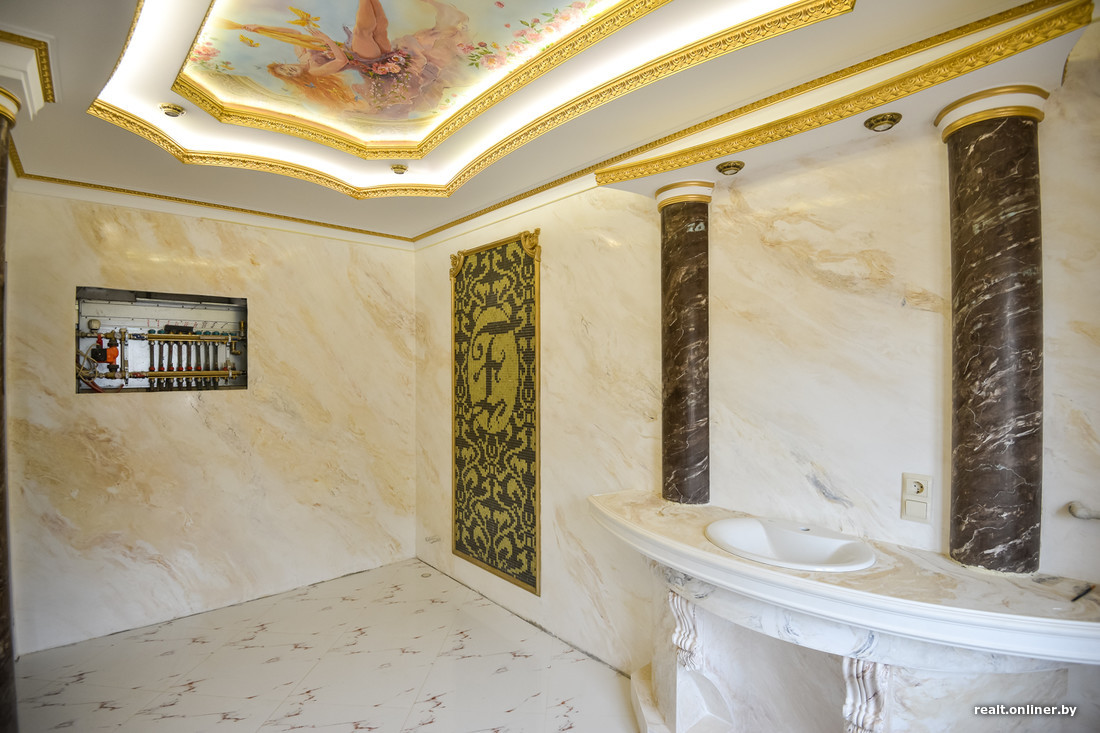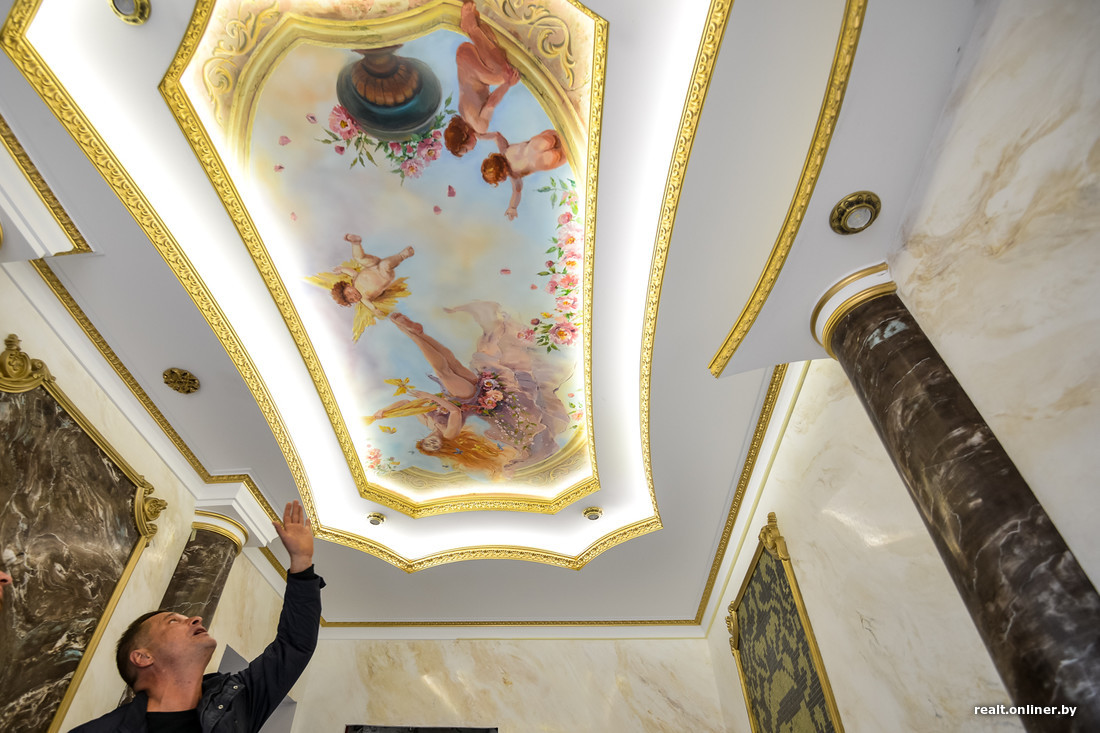 Just a room.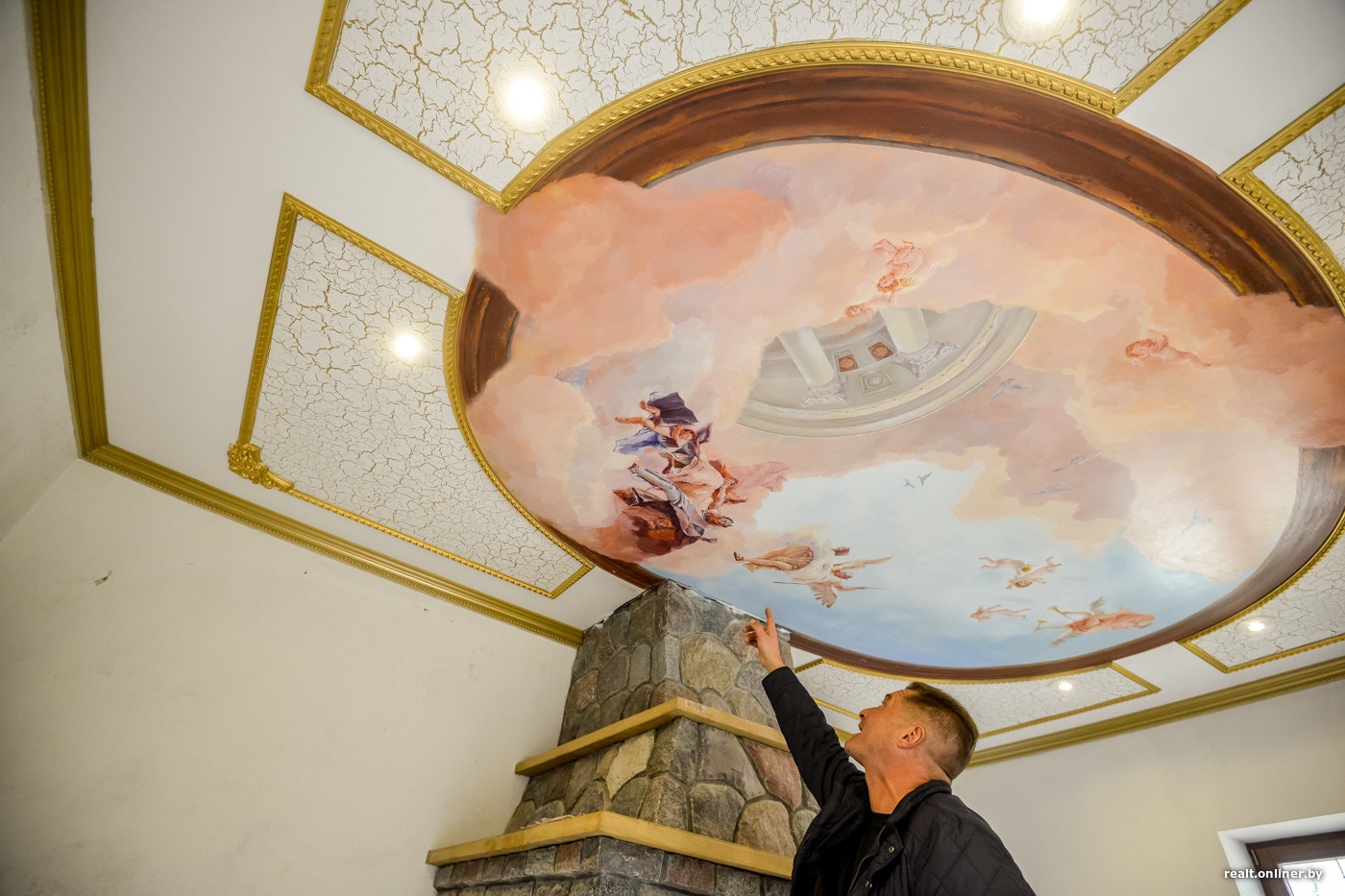 The bedroom in this house is the most unusual one that can be. In the left corner in the spider's web hangs a drug addict Vasily. He feels bad, he is having withdrawals. All kinds of cattle crawling on him.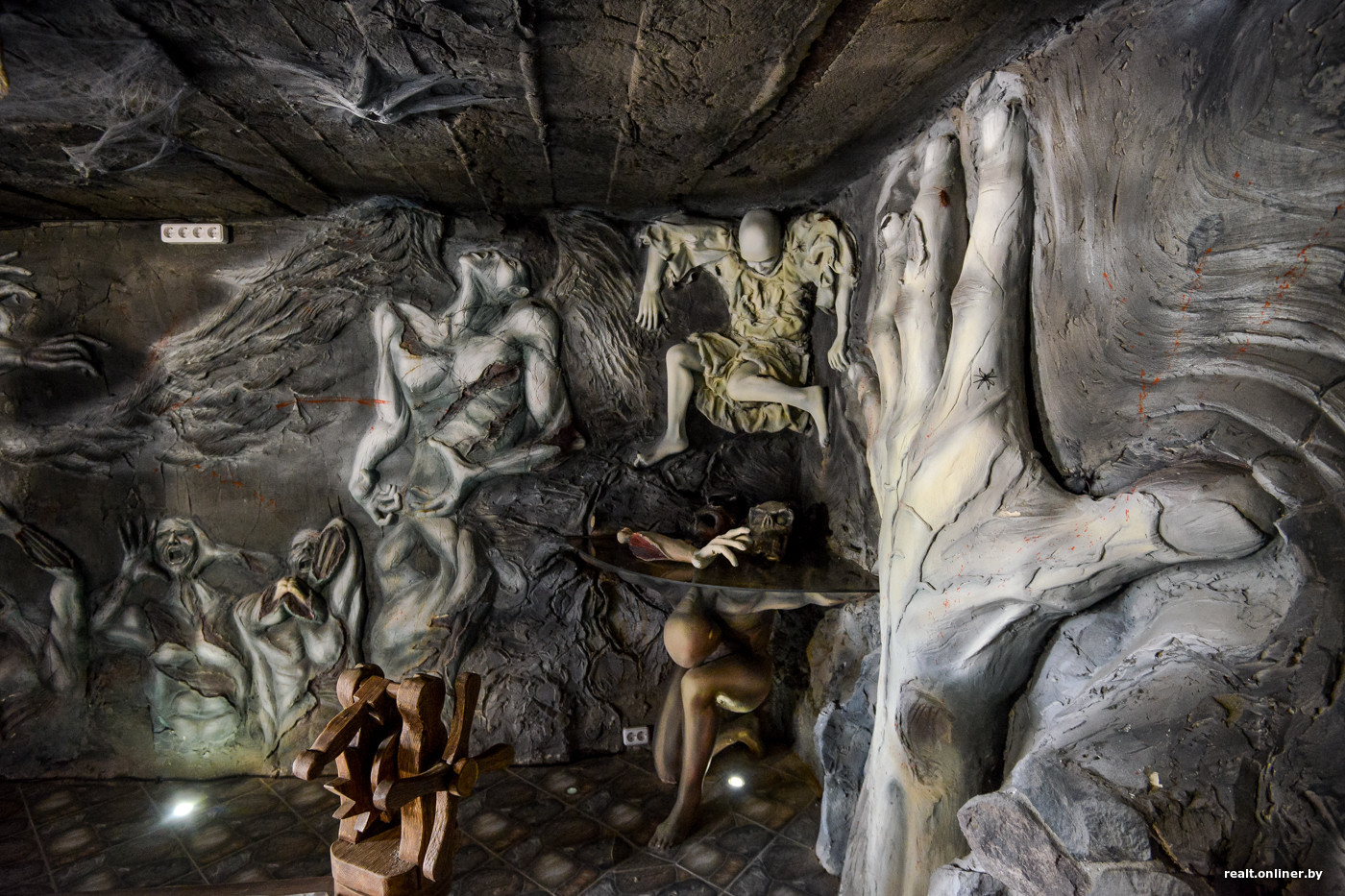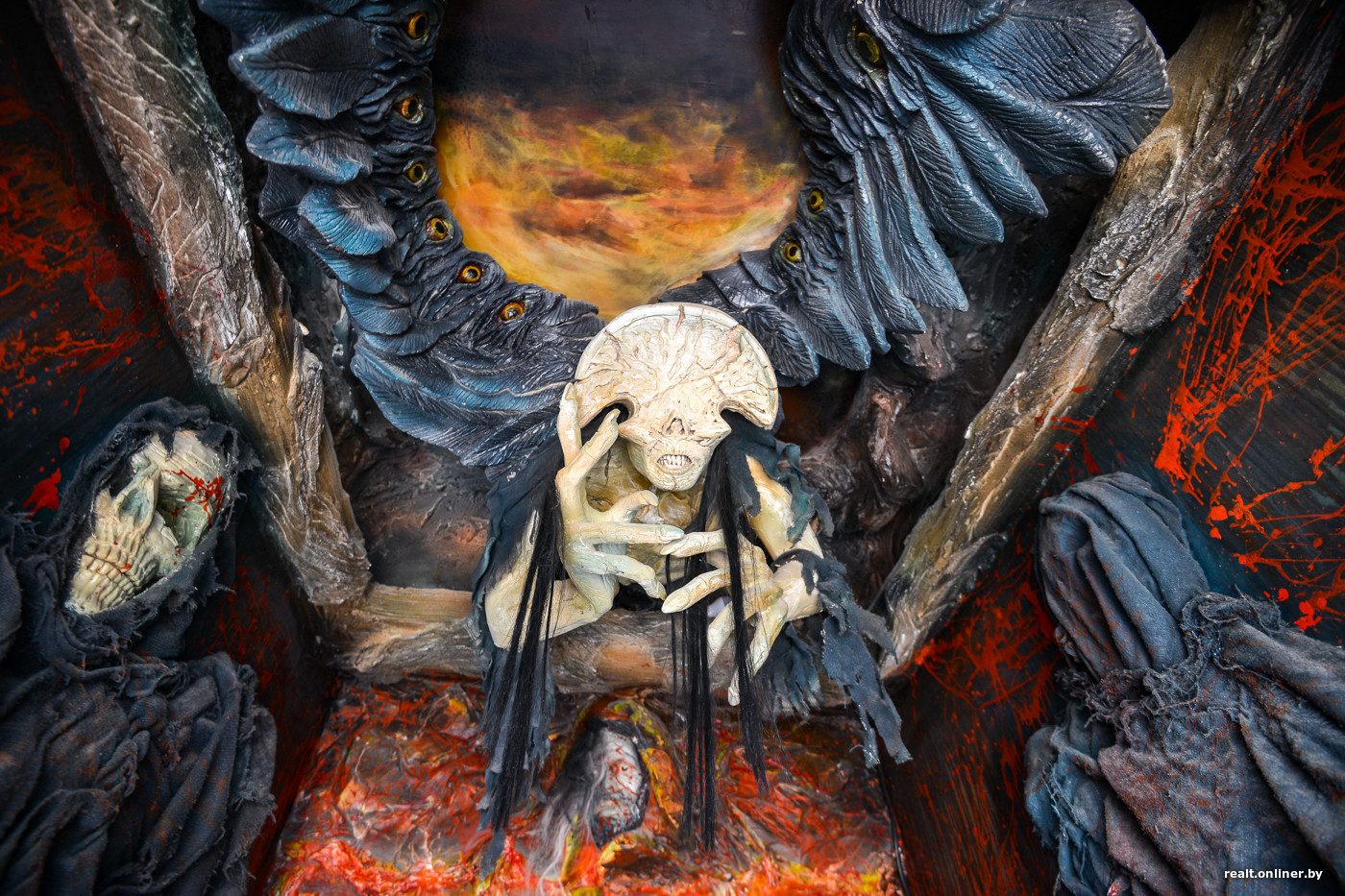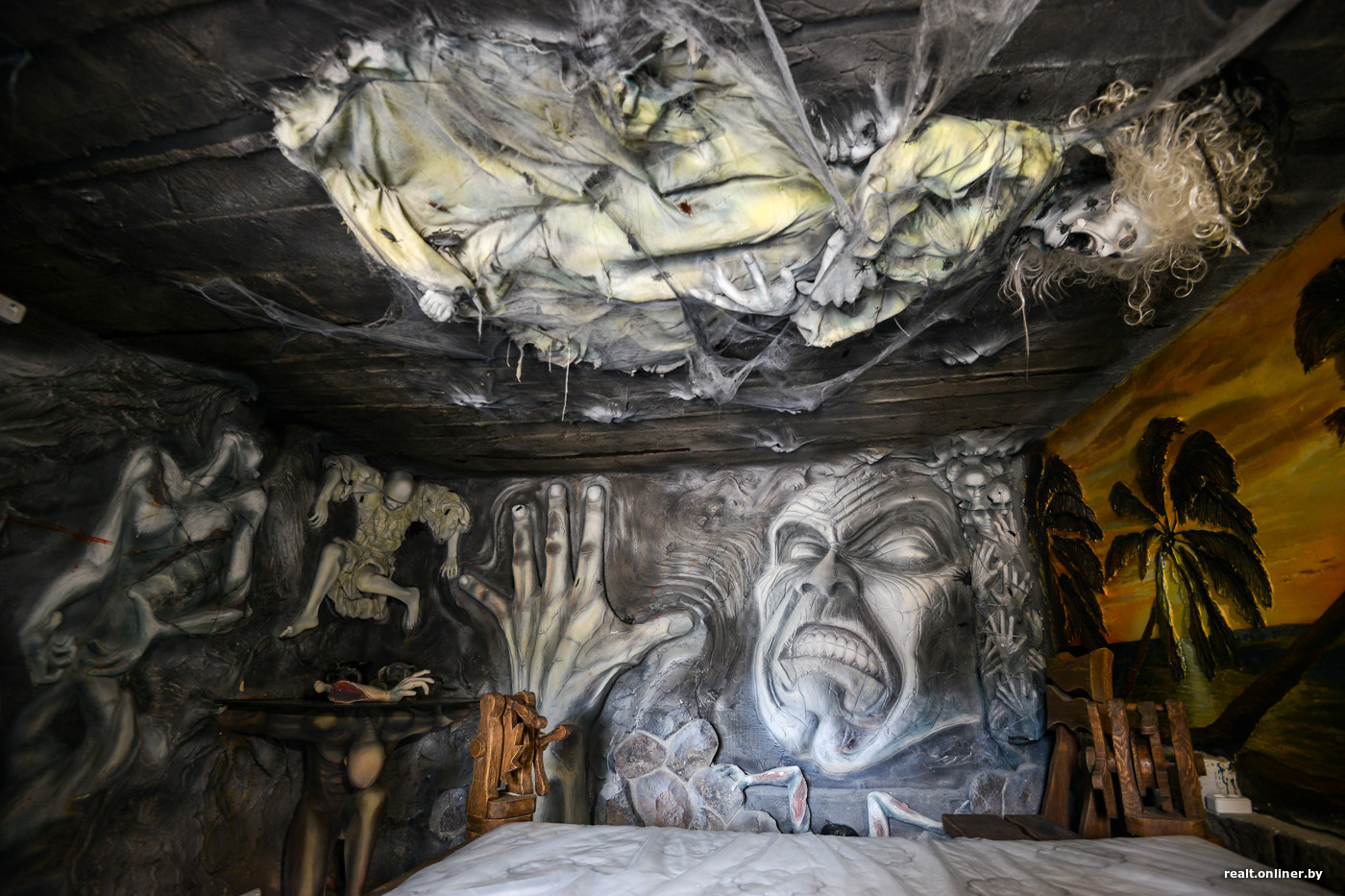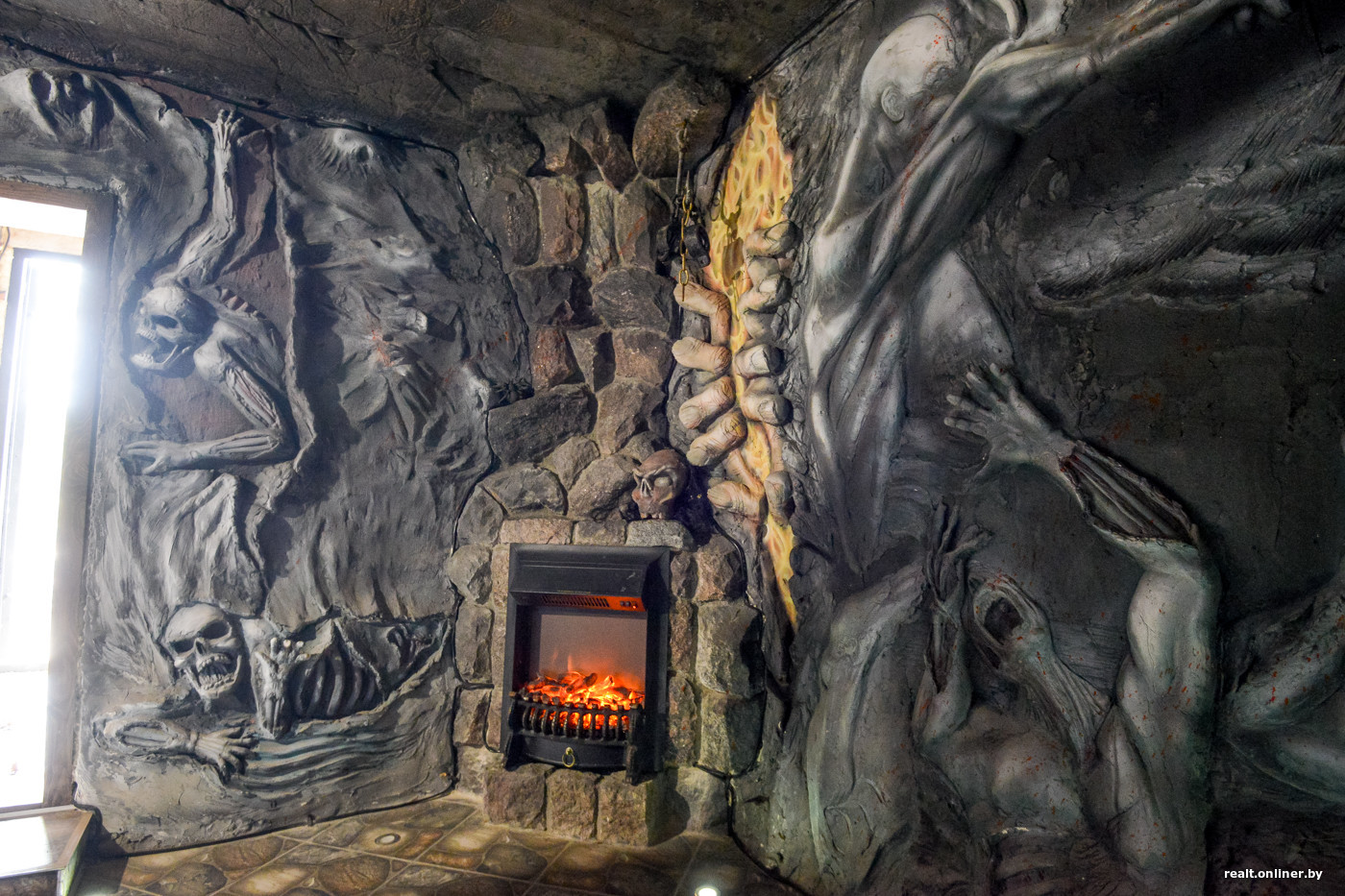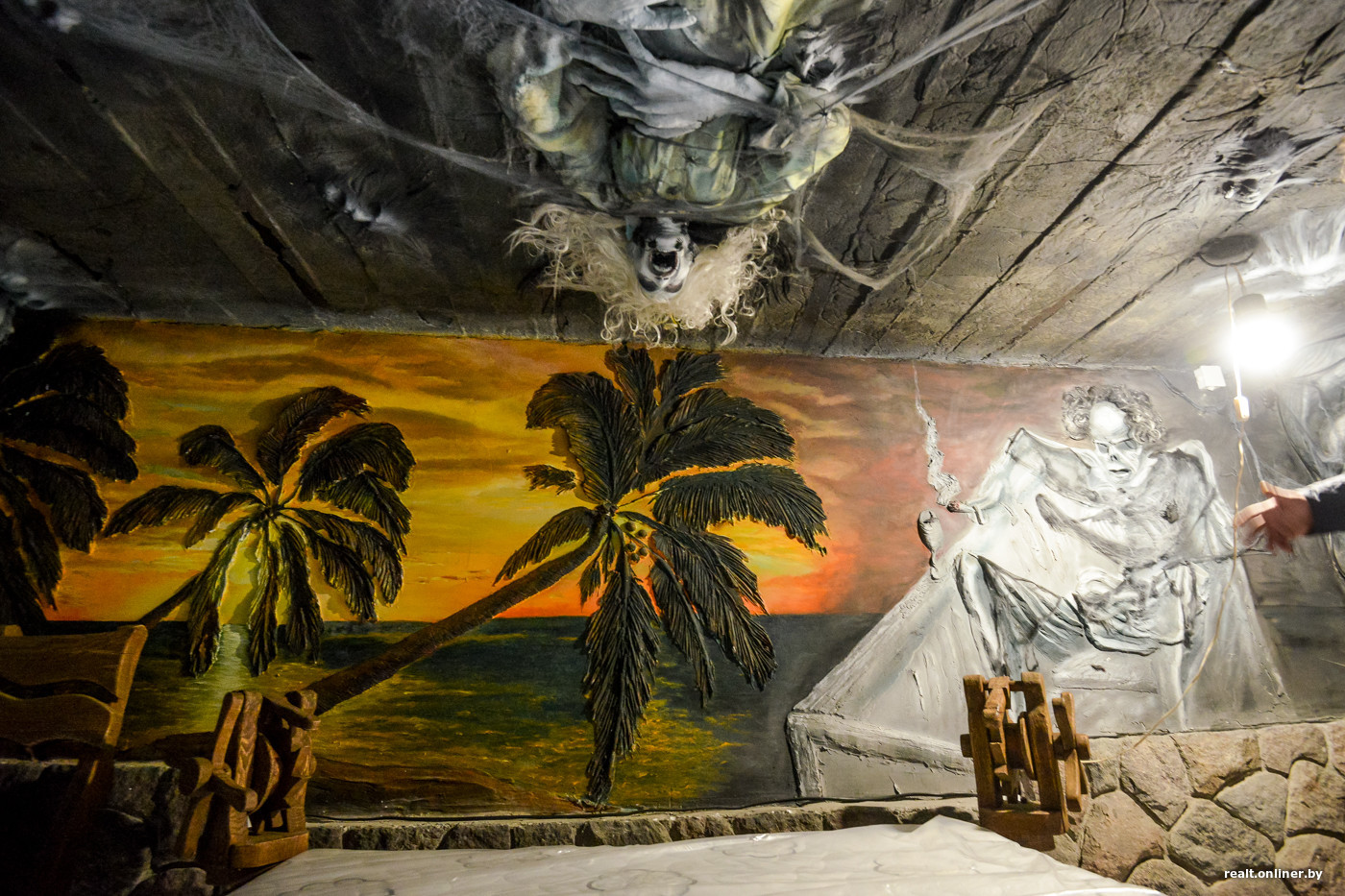 The whole interior of the room is stylish like this: skeletons, cockroaches, spiders, devils, gray and death. Sergei likes it. He says he feels calm here.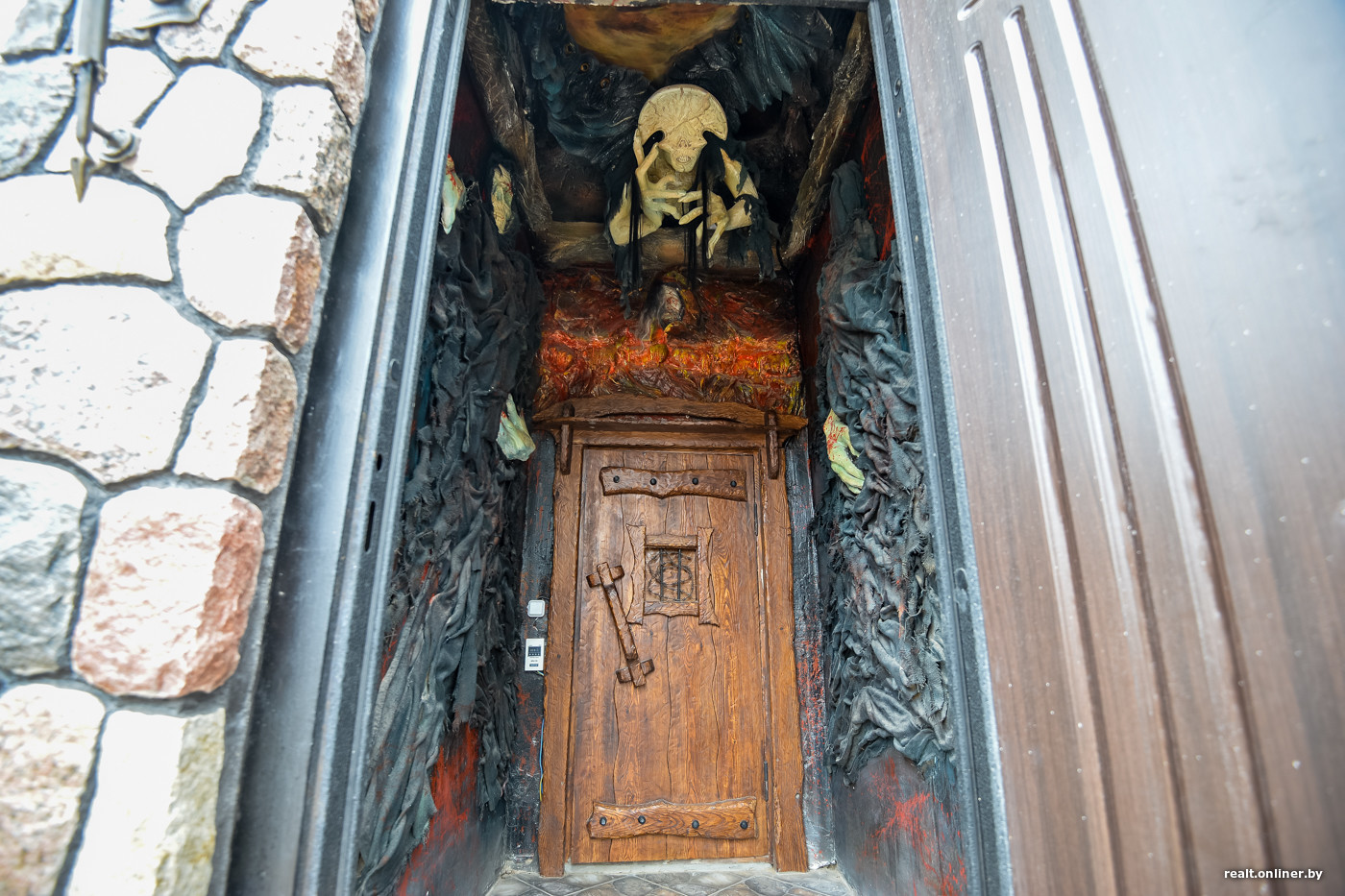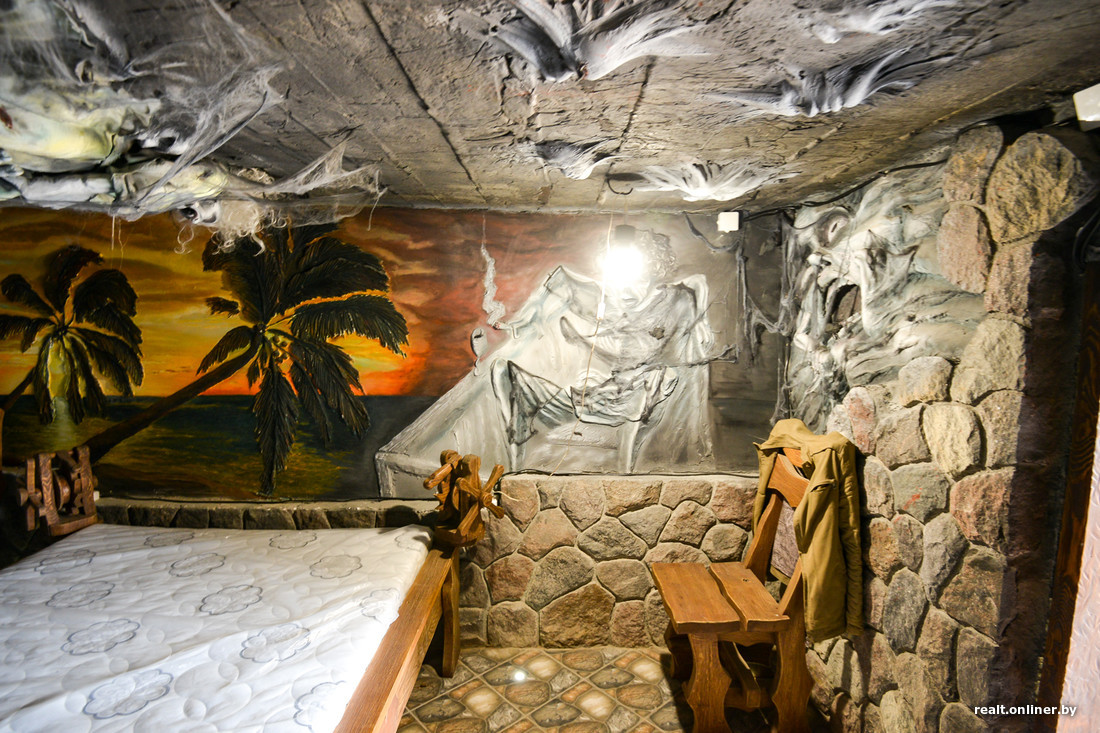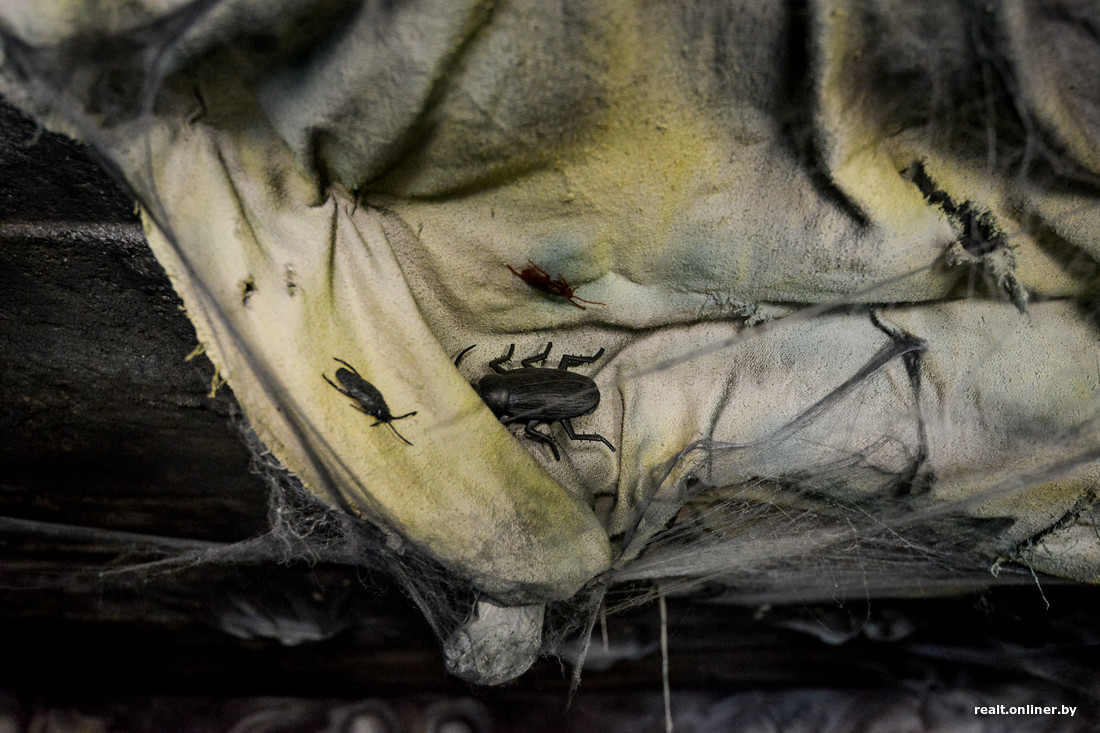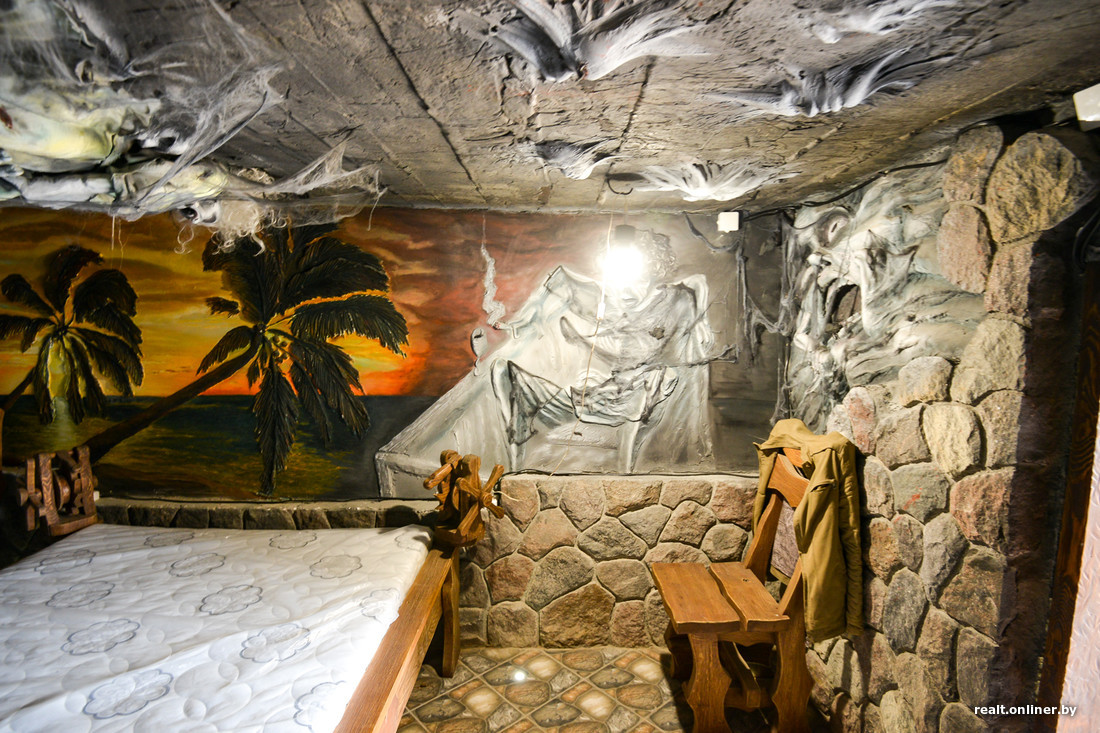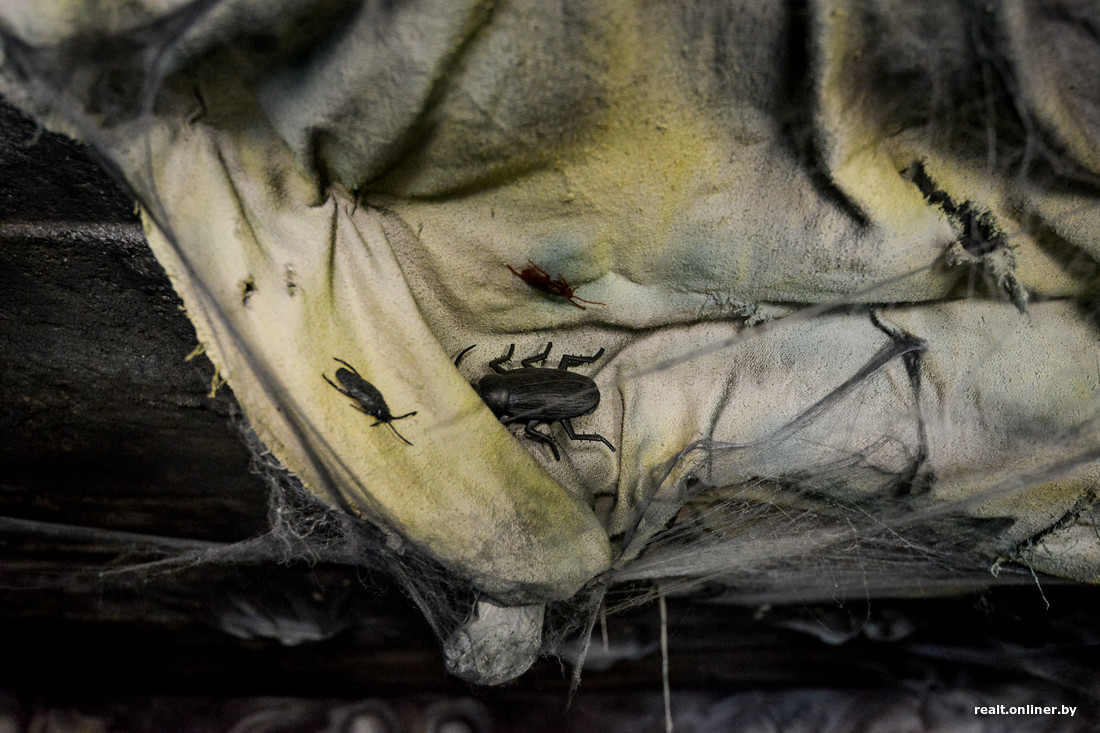 Above the bedroom there is a "peace room" with soft walls. What for? For the same purpose as everything in this house.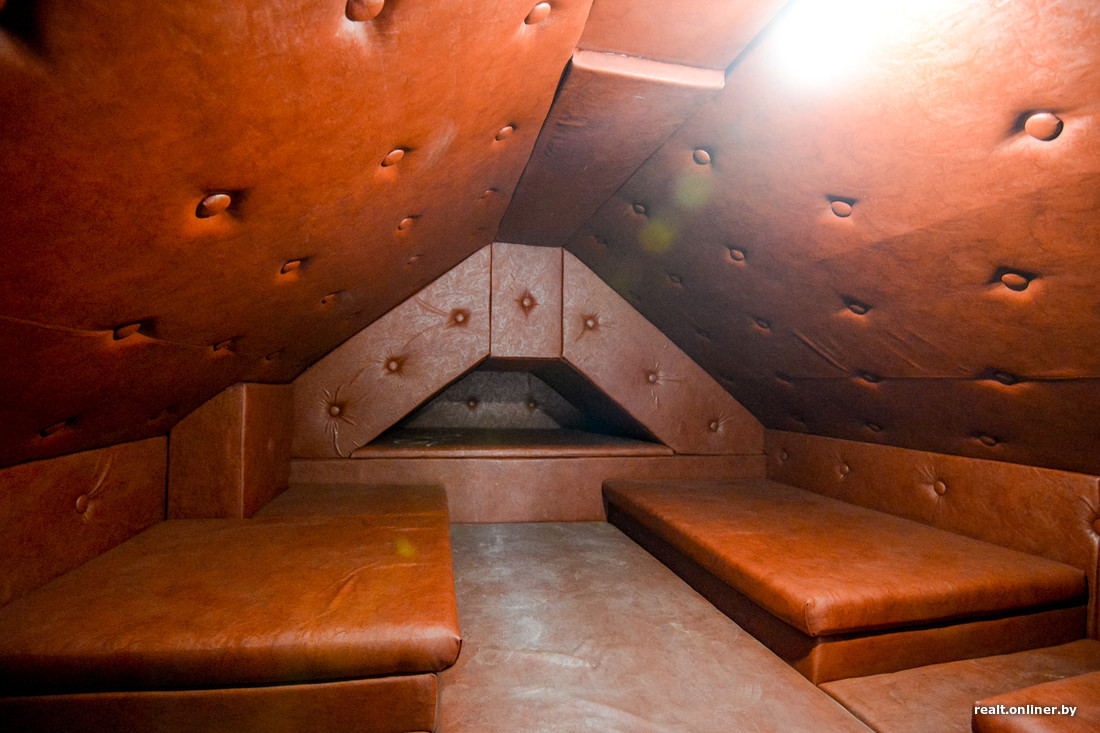 According to the owner of all this beauty, he himself lives in a three-room apartment in Novogrudok.
— I have an ordinary three-room flat in an ordinary house. I do not even come into one of the rooms. A person in general needs very little for life. Move somewhere? Do you insult my intelligence? — boiling over Sergey. — This is my homeland, I was born in Novogrudok, I'll die here. I always say: people, it is enough to wait for miracles. Create miracles yourself!